Dec 20, 2010
10,904
0
725
Azerbaijan, Baku
25th June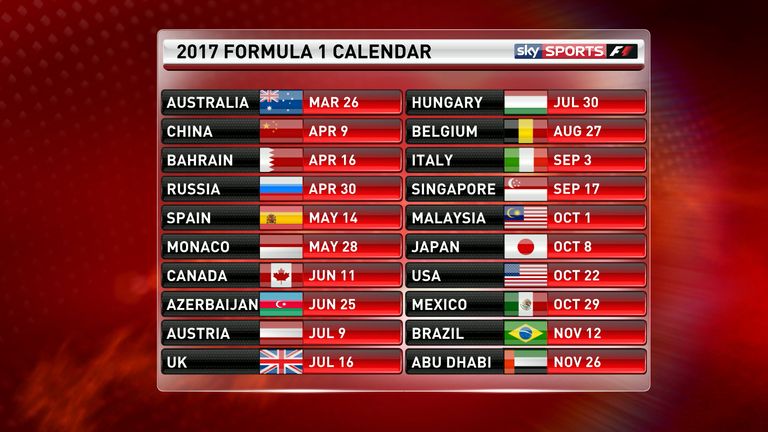 MERCEDES
Race drivers: Lewis Hamilton and Valtteri Bottas
Engines: Mercedes
RED BULL
Race drivers: Daniel Ricciardo and
Jos
Max Verstappen
Reserve driver: Pierre Gasly
Engines: TAG Heuer-badged Renault
FERRARI
Race drivers: Sebastian Vettel and Bwoah!
Third driver: Bwoah!
Engines: Bwoah!
Team Principle: Bwoah?
FORCE INDIA
Race drivers: Sergio Perez and Esteban Ocon
Test driver: Alfonso Celis
Engines: Mercedes
WILLIAMS
Race drivers: Felipe Massa and Lance Stroll
Engines: Mercedes
MCLAREN-HONDA
Race drivers: Fernando Alonso and Stoffel Vandoorne
Third driver: Jenson Button
Chief Strategist: Wax Free Vanilla
Engines: F2 Leftovers
Fuel: The tears of Spain
Trivia: McLaren-Honda about to have a higher unemployment rate than the youth of Spain.
TORO ROSSO
Race drivers: Carlos Sainz and Daniil Kvyat
Reserve driver: Pierre Gasly
Engines: Renault
FerrariHAAS
Race drivers: Romain Grosjean and Kevin 'The last driver to score a podium for McLaren' Magnussen
Engines: Ferrari
RENAULT
Race drivers: Nico Hulkenberg and Jolyon Palmer
Reserve driver: Sergey Sirotkin
Engines: Renault
Sauber
Race drivers: Marcus Ericsson and Pascal Wehrlein
Engines: Ferrari (2016 spec)
2017 features one of the biggest regulation shake-ups since the introduction of hybrid turbo power units in 2014. This time bodywork and tyres are the centre of attention, with both getting wider in order to boost downforce and grip, making the cars both faster and physically harder to drive. In fact, a reduction in lap time of around 3 to 5 seconds is expected.
Tyres
Tyres are around 25 percent wider than in 2016, with rear width up from 325mm to 405, and front width raised from 245 to 305. Tyre diameter has also increased very slightly, though wheel rim size remains unchanged at 13 inches.
Bodywork
Front wing
As shown in the drawings below from technical artist Giorgio Piola, front wing span is increased from 1650mm to 1800mm. Note also that the overall width of the car is up from 1800 to 2000mm.
Rear wing and rear diffuser
As shown in the drawings below, the height of the rear wing is reduced to a maximum of 800mm, down from 950 previously. Meanwhile, the diffuser is more powerful thanks to increased height - up from 125mm to 175 - and width - up from 1000mm to 1050. It is also longer, now extending ahead of the rear wheel axle line.
Sidepods
As shown below, bodywork is now wider, with maximum width up from 1400mm to 1600mm.
Weight
Maximum weight is increased from 702kg to 722kg plus tyres.
Power units
A rule change has been made to prevent drivers stockpiling spare power unit elements. During any single event, if a driver introduces more than one of a power unit element that is subject to a grid penalty, only the last element fitted may be used at subsequent events without further penalty. A number of changes have also been introduced aimed at reducing power unit costs, guaranteeing supply for customer teams, and closing the performance gap between engines:
- The power unit price for customer teams has been reduced by €1m per season compared to 2016.
- To ensure the supply of power units to customer teams, the homologation procedure now includes an 'obligation to supply' that is activated in the event of a team facing an absence of supply.
- The previous 'token' system for in-season engine development has been removed.
- Additionally, constraints on power unit part weights, dimensions and materials, and on boost pressure, are being introduced in 2017 and in 2018.
Other changes
Wet-weather standing starts
If a safety car is deemed to be required for the beginning of a race due to wet weather, unlike previously a normal standing start will occur once the track is deemed safe to race. The process will see the safety car return to the pit lane and the cars assemble on the grid for the start.
Helmet livery
Drivers must continue to use essentially the same helmet design at all races for easy recognition of the driver in the car. However, each driver is now allowed to use a special livery at one event of his choosing, such as a home race for example. Drivers will also be allowed to change their helmet liveries if changing teams during the season.