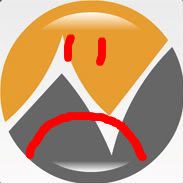 Who will dethrone last years winner-
PSPGO
2009 Thread-
http://neogaf.net/forum/showthread.php?t=381644
In the tradition of GOTY, we look at the sad side of gaming. 2010 is about over so what was the years biggest Failure?
Rules
Since many people only play quality titles your vote can be any one game or anything related to the
gaming industry-(Infinity Ward/Activision fiasco, NBA ELITE, VGA's, Panasonic Handheld, Final Fantasy 13, ONLIVE, GT5 Release date delay, etc....)
Only one top vote counts(since the list encompasses everything), everything else will be an honorable mention.
voting will close next week