Jan 11, 2019
1,568
5,086
545
The Xbox Series X thermal testing looks at memory, SOC (CPU / GPU), and VRM temperatures. We're also benchmarking power and noise levels for the Xbox, including a partial tear-down./quote]
This benchmark of the Xbox Series X includes a partial tear-down to help show the construction of the cooler. We also referenced a clip from TronicsFix (linked below) to talk about the vapor chamber design and how vapor chambers are constructed. The vapor chamber's pillars are obvious in the tear-down footage, so we show some factory floor footage to show how vapor chambers (like those found in the Xbox Series X) are made.

We left our heatsink attached to the PCB, as we didn't want to disturb the thermal paste; however, since most of what we're measuring is flip-chip BGA packaging, the silicon is actually closer to the reverse side of the PCB than to the top of the case for MOSFET and memory modules. This is useful and convenient for measuring thermals with minimal disturbance to the cooler assembly. Disassembly is fairly easy and the Xbox mostly resembles a small form factor PC (e.g. mini-ITX / SFF box), except packed into an extremely dense, small assembly of parts. That makes for interesting thermal testing and analysis.
TIMESTAMPS
00:00
- Xbox Series X Thermal Testing
01:23
- Testing Methodology Recap
02:42
- Not 100% Comparable to PlayStation 5 Thermals
07:04
- Xbox Series X SOC Thermal Benchmarks at Steady State
09:24
- Memory Thermals
10:32
- MOSFET (VRM) Thermals
11:03
- Proving Our Work
11:23
- Power vs. Thermal Measurements
12:50
- Power Saving Recommendations
13:21
- Looking Inside the Chassis (Partial Tear-Down)
19:38
- Xbox Series X Power Consumption Benchmarks
20:45
- Noise Testing of Xbox Series X
22:05
- Conclusion of Xbox Series X Thermals
I normally post screen grabs and a summary, but last time some dude flamed for it so I won't "pollute the forum" any further. GN does great work, enjoy the vid!
It's Monday, motherfuckers! Shit.
Pretty cool, right?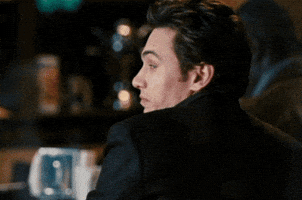 Last edited: