Dec 13, 2006
16,951
0
1,150
Info:
Developer: The Coalition
Publisher: Microsoft Studios
Platform: Xbox One
Resolution/FPS: 1080p/60fps
Players: 5vs5
Beta dates:
April 18th to 24th for players of Gears of War Ultimate Edition before April 13th
April 25th to May 1st open beta
Multiplayer battles: COG/Outsiders vs Swarm
Modes:
Team Deathmatch: 5 COG/Outsiders vs 5 Swarm - Team Deathmatch
Co-op Hardcore Team Deathmatch: 5 COG vs 5 Swarm Bots
Dodgeball: 5 COG/Outsiders vs 5 Swarm, similar to execution but when someone dies you are not respawned back in immediately, instead you have to wait for a team mate to get a kill then you load back in on a first-in-first-out basis. Intended to be a higher intensity multiplayer mode
Maps: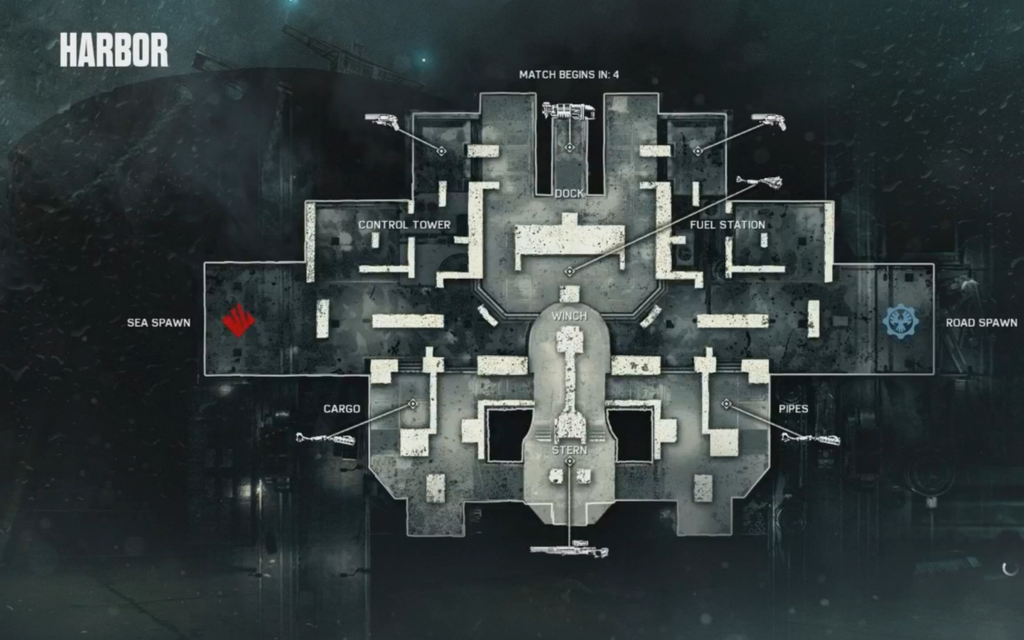 Characters in the beta:
JD Fenix
Del Walker
Kait Diaz
Oscar Diaz
Reyna Diaz
Swarm Drones/Sniper etc
Weapons:
Gnasher
Lancer
Hammerburst
Snub Pistol
Boltok Pistol
Smoke Grenade
Frag Grenade
Boom Shot
Torque Bow
Sniper Rifle
Combat Knife *New*
Dropshot *New*
Combat Knife:
Used by players on both Humans (COG/Outsiders) and Swarm to perform a quick melee kill
Dropshot:
Explosive charge attached to a drill that is fired across the battlefield
Fills the gap left by the digger.
To fire the weapon aim with LT as usual and press RT to fire, holding RT will keep the shot flying through the air, when you let go it will dive into the ground below and explode
New Mechanics:
Close Combat System:
When two players on opposing teams are across from each other on the same piece of cover hold up on the left stick and press X to reach over and grab the opposing player to drag them over the cover, you will then get a chance to shoot them with your weapon.
When the other player begins to grab you, you will have a short window to press B to evade the grab.
Active Reload:
Now has a cooldown. When you reload, if you hit the active reload it will boost your power (by a smaller amount compared to previous Gears games) for a limited time then you cannot get an active reload whilst it coolsdown – you can of course do a regular reload in this time. There is a small indicator on the HUD for when it is available.
Shoulder charge:
When moving out of cover you can shoulder charge enemies which will knock them off balance
Exclusive Beta Rewards: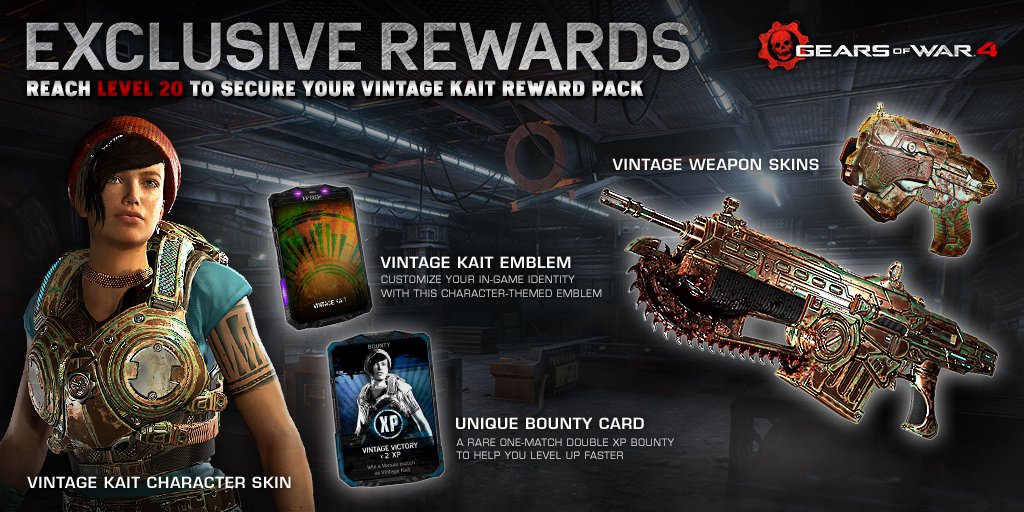 https://twitter.com/GearsofWar/status/720665426598834176
FAQ:
How do I qualify for early access to the beta?
Players who played Gears of War Ultimate Edition on Xbox One or Windows 10 before April 12th will receive download tokens to get the beta starting April 18th.
These codes will go out in waves to your Xbox Live Message Box starting April 18th and will be done based on when people played the game, if you played the game at launch you will be in the first wave(s) and new waves will occur regularly until the end of the early access.
On April 25th the beta will be released onto the Xbox Store for download by anyone to play for a week.
Xbox Live Gold is required to play the beta. Gears of War 4 is not currently announced for Windows 10 and therefore there is currently no plans for a beta on that platform.
What is the ranking system for Gears 4?
Gears of War 4 has a skill-based ranking system in addition to the standard XP levels. At launch there will be 5 ranks: Copper, Silver, Gold, Onyx and Master.
When does Gears of War 4 launch?
The game itself releases October 11th worldwide on Xbox One.
Videos:
Polygon TDM:
https://www.youtube.com/watch?v=VCjs8Kc_Hdc
Game Informer:
http://www.gameinformer.com/b/features/archive/2016/04/14/test-chamber-checking-out-gears-of-war-4s-new-multiplayer-mode-dodgeball.aspx?utm_content=buffer0c027&utm_medium=social&utm_source=twitter.com&utm_campaign=buffer
Outside Xbox:
https://www.youtube.com/watch?v=hw3OcsXewxk
Xbox On:
https://www.youtube.com/watch?v=6iHmjJUpd9c
IGN:
http://uk.ign.com/articles/2016/04/14/gears-of-war-4-multiplayer-beta-preview-nice-to-saw-you-again
A big thanks to
The Flash
for helping me put the OT together!