Our annual panel of industry watchers returns with new faces, new calls for 2023, and assessments of 2022 predictions
Every year, we turn to a panel of trusted analysts to ask them what they see coming down the road, and ask them to assess their predictions from the previous year.

The panel has seen some turnover this year with two of our regulars – the NPD Group's Mat Piscatella and VoxPop's Stephanie Llamas – unable to take part. We're grateful to them for their help over the years.

To bring the panel back up to full strength, we've brought in two new faces, with Midia Research senior analyst and VP of data Karol Severin signing on and Niko Partners founder Lisa Cosmas Hanson presenting predictions from her team.

Joining them are prediction panel stalwarts Piers Harding-Rolls of Ampere Analysis and Kantan Games' Dr Serkan Toto. Thanks to all our panelists, past and present, for taking part in our New Year's tradition.
Dr. Serkan Toto, Kantan Games​
Last Year's Predictions
Crypto gaming becomes even bigger
Nintendo announces Mario Kart 9 and a new mobile game
The industry sees fewer delays
Microsoft continues its charm offensive in Japan
I could have done better on my 2022 predictions. For instance, Nintendo did not publish a mobile app (Pikmin Bloom is from Niantic and not even a real game) and the game industry did see a continuous flow of delays (contrary to my belief a year ago that studios would learn to time their releases better). I hope to improve this time around.


Dr. Serkan Toto
2023 Predictions
Prices will continue to rise

Not all studios have hiked prices to keep up with the rise of production and other costs in game development so far, but gamers are likely to see prices go up across the board in 2023. I believe this trend will not only affect individual AAA titles but also subscriptions and hardware, especially from Microsoft. If Nintendo doesn't release new hardware, I expect Switch prices to remain stable this year, however.

Crypto will see actual games using top IP

Yes, Konami and Capcom have already sold NFTs based on Castlevania and Street Fighter, respectively. In 2023, I believe at least one big company will ignore the current crypto winter and try to finally marry NFTs or other crypto elements with a top IP in an actual game. Ubisoft failed to make NFTs palatable for fans of Ghost Recon early last year and there are big studios in Korea that have tried similar things with locally known titles, but I mean globally recognized IPs in this context. For that, I think prime candidates are some of the big Japanese video game studios.

Crypto might get another Axie Infinity moment

At its peak, digital pet simulation Axie Infinity had millions of active users, making it the first truly scaled blockchain game in history. There are thousands and thousands of creators worldwide working on new titles right now to prove crypto skeptics wrong. In 2023, we should see the first wave of next-generation blockchain-based games that boast a whole different level of quality and accessibility - one of which might become the "next Axie." If not, I believe this will happen in 2024.

Recession will have little effect on gaming

Sure, the gaming industry in 2022 saw slightly smaller numbers when compared with 2021. However, I believe this is largely due to weakening corona effects and a smaller number of blockbusters last year - and not really because of a softer economy. In 2023, the gaming industry should continue to see relatively little effect on growth from a possible recession. I generally think there is only a small correlation between an economic downturn and the size of the gaming market in a given year. 2023 will likely be no different.
Piers Harding-Rolls, Ampere Analysis​
Last Year's Predictions
Console market including hardware to be flat

Wrong. We won't know the year total for a few weeks, but the console market is now forecast to have declined this year. It become clear halfway through the year that the market would be undermined by a lack of hardware availability and delays to AAA games.

Switch will be the best-selling console in 2022 and sales to consumers to be around 21 million

Right, but our end of year forecast is nearer to 20 million.


Piers Harding-Rolls
No Switch Pro in 2022

Right.

PS5 and Xbox Series X|S to sell around 28 million combined in 2022; supply to be in a better place by the holiday shopping season

Wrong and right. Shortages of the PS5 led Sony to downgrade its forecast and our original forecast was downgraded significantly much earlier in 2022. Xbox Series X has also been supply constrained. PS5 supply improved towards the end the year.

PS5 to outsell Xbox Series X|S in 2022

Right.

PlayStation subscription overhaul and no first-party day one releases

Right.

Xbox Game Pass growth and big third-party day one releases

Right.

Amazon Luna expands to Western Europe

Wrong (again).

One or more telco-based cloud gaming services to close

Right. Magenta Gaming from Deutsche Telekom closed in Feb 2022.

Netflix to start experimenting with game streaming

Internally yes, externally no. 2023 looks to be the year this will happen externally.

VR: Quest 2 best-selling VR headset; Quest 3 likely in 2023; PSVR 2 end of 2022 launch likely to be delayed

Right.

Mobile: Focus on legal disputes and anti-competitive behaviour, IDFA change fallout

Right.

Mobile: Zero movement on Apple opening up to third-party app stores

Wrong. Although it hasn't happened in 2022, EU's latest ruling means Apple is preparing to open up its platform to third-party app stores.

Blockchain games: Many games will underperform; funding will cool down

Right, but strongly related to the crypto crash.

Games IP becomes entertainment IP: Adaptations into the video space to increase

Right.

Demand for dev talent and IP to continue

Right. 2022 was the biggest year ever for games M&A typified by Take Two's acquisition of Zynga and Microsoft's move to acquire Activision Blizzard.

Metaverse: The Metaverse won't arrive, but in-game or platform brand activations will increase

Right. Roblox has been particularly active.

2023 predictions
Microsoft and Activision Blizzard

I'm going to start with the big one.

Will the Microsoft-ABK deal go ahead? Yes, but with further concessions. Those could be focused on Game Pass inclusion of games and title availability on other services. I think there is a higher chance of the deal closing with concessions than of it being halted.

When will the deal close? It could drag on into the second half of 2023 especially if the FTC's case goes to court. If Microsoft agrees concessions and avoids court, the first half of 2023 is possible.

Total market outlook

The global games market declined in 2022, so how it's going to respond in 2023 is one of the key questions at the start of the year. The market is less predictable than it has been for many years due to several factors combining together, which are likely to continue on to various extents in 2023. These include the difficult macroeconomic backdrop, the post-pandemic consumer cool off, the Ukraine war, changes to mobile privacy, delays in game development, China market disruption, market and competition regulation, and less than optimum availability of console hardware.

Mobile

The biggest question is really revolving around the outlook for the mobile games market, which is easily the largest part of the sector. Its outlook is less predictable than in any time since the start of the smartphone era partly due to the challenges in ad targeting and user acquisition. Its performance will probably determine if the total market grows in 2023. This is a major change from previous years where guaranteed growth in mobile gaming bolstered the entire global market. My current view is that the biggest mobile games markets (US, China, Japan) will stabilise next year after a difficult year and that higher growth mobile markets will help flip the broader sector into positivity.

If Apple enables third-party app stores on iOS, we could see a mobile version of the Microsoft/Xbox Store alongside the cloud gaming version of Game Pass Ultimate.

Console

I'm expecting the console market to stabilise in 2023 following a decline in 2022. The games release slate is looking really positive. If availability of PS5 holds up, it has a strong chance to be the best-selling console of 2023 with the Switch entering the later stages of its lifecycle. The upcoming Zelda will sell plenty of Switch hardware, so it could be close. I'm not expecting a next-gen Nintendo console in 2023: we have 2024 in our forecasts.

Sony's PS VR2 will enter the market during a difficult macro-economic time. I think 1.2-1.5 million sell-through in 2023 is achievable. I'm also expecting Quest 3 at the end of 2023. Overall, VR gaming will slowly grow but will remain relatively niche.

Subscription services

The biggest games subscription services missed their growth targets in 2022, but I think there is reason to be positive in 2023. I'm expecting Game Pass to grow significantly in 2023 on the back of highly anticipated first-party games entering the service. If the ABK deal goes ahead, expect to see more mobile games in Game Pass. I'm also expecting Sony to secure more of its own third-party day one releases for PS Plus Extra and Premium and that will help drive adoption.

Pure-play cloud gaming services will continue to be a small market opportunity compared to the wider subscription market. Most value in streamed games will be focused on services that also offer download distribution. We'll see Netflix experiment with some streaming of games for consumers.

Hybrid monetisation approaches

The commercial viability of content subscription services such as Game Pass is bolstered by the ability to combine monetisation models: subscription and in-game spending for example. This is now well established and has meant a growing percentage of Game Pass titles are live service games that offer ongoing in-game monetisation (read more here).

I'm expecting a new wave of hybrid monetisation experimentation to come with advertising in 2023. As we've seen in the subscription-video-on-demand space, this might extend to lower cost subscription tiers that incorporate advertising. For example, we might see a cheaper mobile-first tier for Game Pass for specific markets. Another area that advertising will be more heavily experimented with is in-game across AAA titles. However, I don't expect these initiatives to deliver anything more than small incremental commercial benefits at this time.

Market consolidation

Following the announcement of the Microsoft–ABK deal at the start of 2022, the chances of further huge deals between major publishers has subsided as the financial and economic backdrop has changed dramatically. However, the more challenging market conditions will prompt ongoing market consolidation, with that activity more likely focused on smaller companies and could often be defensive in nature to ensure survival. The mobile games space is ripe for continued defensive consolidation in 2023. Average deal value is likely to continue declining through 2023.

I'm expecting quite a few blockchain games companies that secured early-stage funding in 2021 and 2022 to fail to secure additional funding when required in 2023 and, as a result, will go out of business.

Generative AI

There is a lot of excitement around the use of generative AI tools across the games sector, although I think some of the current commentary is another classic case of overestimating the immediate and short-term impact of new technology. Like other dev tools, AI-related tools – whether standalone or built into other products or toolsets – will be increasingly used in specific dev processes and will be trained for others, but I don't expect it to radically disrupt staffing or resourcing immediately. There will be a lot of experimentation across the industry to see what works and what doesn't through 2023.
Karol Severin, Midia Research​
2023 Predictions
Perceived value will be king in 2023

The effects of inflation and tightening disposable will be in full swing in 2023. Consumers will be looking to do two key things: decrease overall spending and/or increase value for money from their purchases. Traditionally, gaming had high entry-costs due to expensive games dedicated hardware and high price points for individual games. Furthermore, though gamers have been aging, gaming is not yet as equally distributed among age groups, as video or music. Therefore when it comes to household savings, games spend will be an immediate potential target to cut for the subsegment of non-gaming older parents (budget holders of younger gamers).

Karol Severin
Karol Severin
In 2023, games companies will thus have to navigate the tall order of increasing value for money, while keeping entry costs flat, or ideally lower. Traditional unit sales-dependent business models will struggle in this macroeconomic weather. However, a number of games industry players are well positioned to thrive in these conditions. Companies best able to action the following success levers will likely be the winners of 2023:

Games subscriptions as a (perceived) money/value saver (compared to the traditional £20-£89 proposition which is still fresh in gamers' minds)
Going more device agnostic decreases entry-costs and increases entry points for gamers
Making large-sum spending easier on consumers' cash flow (e.g. monthly payments for hardware)
Mobile gaming and free to play will be at an advantage, compared to other formats, in terms of user growth (even more so than usual, as some value-seeking gamers will likely reallocate some of their gameplay time towards mobile. Especially, if their PC or console spending gets cut).
Delivering cross-entertainment value. The more entertainment value games can provide beyond just gameplay, the stronger a status they can earn on households' entertainment spending priority lists.
Finally, 2023 may see yet more strategic mergers in the games space, as one way to provide more value for money to consumers (e.g. through subscriptions) is to merge games IP libraries.

Besides the value theme, I'm adding two more tactical predictions as well.

VR emerges from the trough of disillusionment in 2023

VR went through its early hype at the beginning of 2010s, with the peak of inflated expectations around 2015. However, the cost of hardware, lack of use cases and content, as well as suboptimal user experience meant that VR had to go through a sobering trough of disillusionment and improve these points of friction to unlock future growth.

For much of the past half-decade, VR penetration was oscillating around 5% consumer penetration in the US. 2022 saw major headway in addressing the key points of friction. This includes extending use cases and content offering (e.g. Xbox Game Pass coming to Meta quest), improving the technical capabilities of hardware as well as companies increasingly seeing the importance of building presence in virtual worlds. As a result, 2023 will see a significant increase in VR ownership and usage. By the end of 2023, VR usage will near double-digit penetration rates in the US.

Xbox will narrow PlayStation's lead in terms of console ownership

The adverse macroeconomic climate couples well with Xbox's cross-platform and hardware-agnostic efforts, as well as with its focus to provide value for money and mitigate the requirement for consumers to part with large sums of money at once. The combination of these dynamics mean Xbox is better positioned to thrive in a recessionary environment than PlayStation. As a result, Xbox will significantly narrow the gap in terms of console ownership and usage in 2023.
Lisa Cosmas Hanson, Niko Partners​
Last Year's Predictions
Hanson and Niko Partners didn't take part in last year's column, but they did publish a list of their own predictions for the Asia games market in 2022. (Niko specializes in market intelligence on Asia and the Middle East.)

Of the 16 predictions given last year, Niko judged 14 of them as accurate, including calls that China would restart its game approvals process early in the year (it happened in April), that esports would take further steps to legitimacy (the IOC announced its inaugural Olympic Esports Week will take place in June of 2023), and that blockchain/Web3 gaming would remain experimental (developers continue to work with the tech but there has been a lack of adoption for new titles).

2023 Predictions
Niko Partners estimates that global player spending (not counting hardware or ad revenues, or real-money gaming) on video games was $175.7 billion in 2022, down 5.6% year-over-year.


Lisa Cosmas Hanson
Despite the global decline, Niko Partners has continued to see robust performance across the markets it tracks. India was the fastest growing market in Asia with combined mobile and PC game spend increasing 32% year-over-year in 2022. Our forecast accuracy rate in our market models was very strong, with 10% variance on average across the markets for 3-years out.

Region-wide predictions
Mobile, PC and console games will embrace hybrid monetization more than in prior years

As we increasingly move towards a platform agnostic gaming environment, where cross-platform titles with cross play becomes the norm, we expect to see a blend of different monetization models becoming popular on devices where they previously were not. We believe advertising will play a larger role on PC and console while multi-game subscription offerings will grow on mobile.

Game related M&A deal value will dip significantly in 2023

2021 and 2022 were record years for video game related M&A and investment deals as measured by value, with Microsoft's pending acquisition of Activision Blizzard prime among those. However, deal sizes are becoming smaller and investment in new technology areas, such as blockchain games, cloud gaming, and the metaverse, are down in 2022 compared with 2021. The tough global macro-economic environment will suppress deal sizes in 2023.

Innovation in gametech will increase game development efficiency

New breakthroughs across artificial intelligence and cloud computing will allow game developers to create more complex and higher quality worlds in less time and at a lower cost. These technologies will aid creative game development in studios of all sizes, catalyzing building the next generation of games. This will also extend to user generated content as zero-code platforms, generative AI and distributed computing services become more accessible.

Mainland China
We anticipate imported game titles to receive ISBN licenses in 2023

China's video game regulator approved ISBNs for 384 domestic games and, unfortunately, zero imported games in 2022. The last imported game was approved in June 2021, prior to a freeze on game licenses which lasted from August 2021 to April 2022. There is a big backlog and many quality titles from numerous countries are in the queue.

Blizzard will re-enter China after it ends its partnership with NetEase in January

Blizzard Entertainment confirmed that it would end its game licensing partnership with NetEase, which will lead to the shutdown of World of Warcraft, Overwatch, Hearthstone and other titles in mainland China this January. We believe that Blizzard will announce an agreement with a new partner after January to relaunch its games in the country, but we don't expect the titles to go live in 2023 due to the stringent regulatory process.

East Asia
VTuber industry to become more intertwined with Japan's games industry

VTubers are starting to play a larger role across the games industry, cooperating with major Japanese game titles and companies. In 2022 hololive VTuber Inugami Korone cooperated with Sega for the launch of Sonic Origin and Apex Legends VTuber avatars, among others. Niko predicts that 2023 will see even more big name VTubers announcing brand partnerships with game titles and companies as the two industries continue to consolidate and intertwine.

Korean game rating agency will likely restructure following the scandal of 2022

Korea enacted new laws, regulations and policies for the domestic games industry. Following the scandal (see here and here) that hit the country's game rating agency GRAC in 2022, we predict that it will be restructured, and Korean gamers' voices will be heard more as a result.

Southeast Asia
Game companies from East Asia and the West to open more satellite offices and studios in Southeast Asia

Following the trend of major companies from East Asia and the West that open satellite offices or studios in Southeast Asia, Niko Partners predicts that there will be more major companies that open new offices or studios in 2023 to capitalize on the region's growing games market.

Blockchain games to decline in Southeast Asia

While 2021 and 2022 were experimental years that saw massive growth of blockchain games such as Axie Infinity in Southeast Asia, the crypto crash, an increase in scams/hacks and the introduction of cryptocurrency taxation laws will lead to lower engagement across blockchain games for the year. However, we expect the region will continue growing as a developer hub and key market for blockchain game players, with the potential for a more positive outlook in 2024.

MENA
Saudi Arabia and the UAE will compete for talent, events, and more

The MENA region has emerged as the next global hot spot for the video games industry with national governments pledging to invest billions of dollars to drive growth. We expect friendly competition between Saudi Arabia and the UAE as they look to attract companies, esports tournaments, and talent to the region through new policies in 2023, with each government looking to outcompete the other to become the heart of gaming in MENA.

More than 10 international game companies will open offices in MENA

As a result of the booming MENA market, we believe that international game companies will see the value in opening offices and studios in the MENA region to target both local gamers and tap into the growing talent pool. It's no secret that many international companies already have a presence there and we expect this to accelerate in 2023 as new business friendly policies are implemented by governments across the region.

Esports
Esports tournaments will be held in a hybrid online/offline manner

We continue to see global esports tournaments return to an offline format that allows for in-person viewing but note that 75% of all esports tournaments in Asia are still online-only. Going forward, we expect to see a sharp increase in hybrid events that mix a physical and digital presence, allowing for teams that may not be able to travel to still compete, and fans to choose from offline or online viewing experiences.

Mobile shooters will drive esports growth in 2023

Mobile esports is predominantly dominated by MOBA and Battle Royale titles, but we're seeing signs that traditional team-based shooters will be a key growth driver in 2023. Call of Duty Mobile is already establishing itself as a top mobile shooter esports title and we believe Valorant Mobile will do the same when it releases. Valorant has already become the #1 PC esports title in Asia by number of tournaments in 2022.

Esports hotels to grow in popularity as post-COVID travel booms

Esports hotels will grow in popularity in both East and Southeast Asia due to their ability to combine gaming and hospitality. Countries such as China, South Korea, Singapore, and Malaysia will see more esports hotels opened in 2023 with a strong focus on offering high-end experiences for gamers.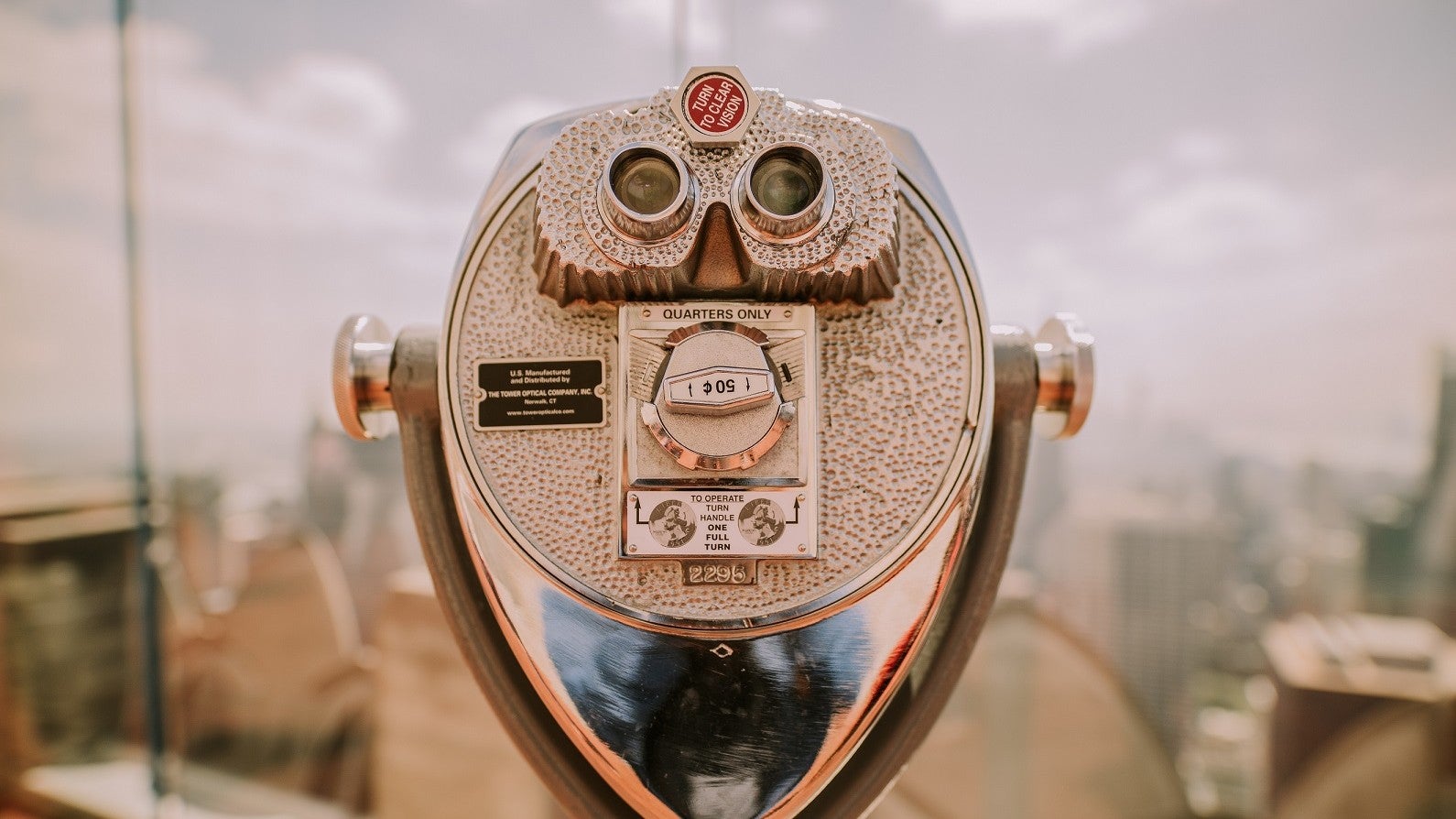 Every year, we turn to a panel of trusted analysts to ask them what they see coming down the road, and ask them to asse…
www.gamesindustry.biz