So I bought Total Recall today and it came with the GOWA Demo on the 2nd disc (which was awesome btw). So I decided to post my impressions and answer any questions for those who are interested.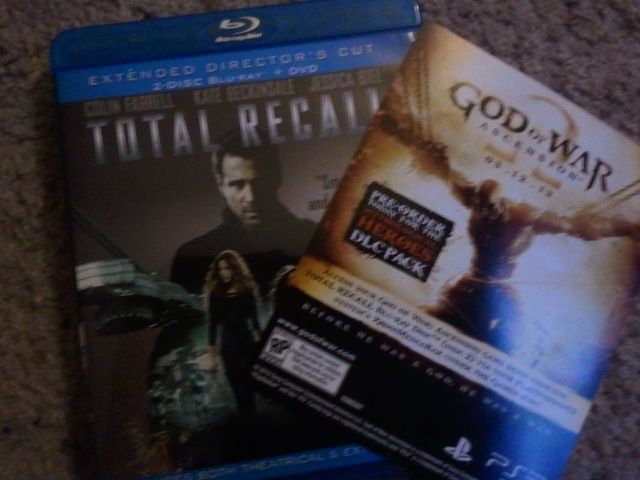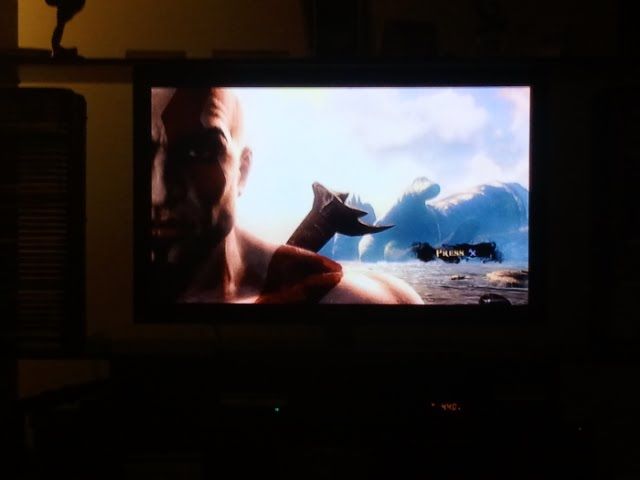 Firstly, the Demo is the same Single Player demo shown at last E3 I believe, and it's very very short.
The Graphics are top notch once again. When I saw the vids of the SP demo online I thought it didn't look as good as GOW3, especially Kratos' character model. However after playing the demo for myself and literally seeing Kratos up close, he looks incredible! I really like how they made him slightly less muscular to reiterate the fact that he's not all powerful just yet.
The environments is impressive as well. No "2D' copouts so far. Also, I must say they really stepped it up with the fire effects. As you increase your combo the flames from the Blades of Chaos become more prominent and it's absolutely gorgeous to look at. Definitely some the best fire I've seen in an action game. Bloody Kratos is still in and just as good as GOW3 if not better; there is actually an animation where he wipes blood from his face, which is a nice touch. The water effects were kind of meh to me though, specifically the scene where the Kraken throws the broken ship at Kratos. The way the ocean moves is a little weird, it looks a bit like lava instead of water IMO.
The combat feels MUCH tighter than any GOW game I've played (and I've played them all - even the GOW Saga). Kratos is very quick and accurate in his attacks and it's very satisfying. I did notice they took away/adjusted the Triangle Triangle Triangle and Square Square Square Triangle attacks from the previous games. You no longer have access to those combos immediately, instead you have to build your "Rage" for lack of a better term and then it becomes available (Again another reiteration of his less than Godly status). Regular Square Square Triangle is still in though.
Circle is no longer the grab button and they also took away your options when you grab and enemy. In previous games you had up to 3 options after you grabbed and enemy. In this game, the Grab button has been mapped to R1 and Kratos doesn't simply lung forward with his arms, he grabs the enemy with his chain and pulls them in. With higher tier enemies he's not able to pull them in unless their wounded, he instead uses the enemy to leverage his position in battle when they are not wounded. When an enemy is near death and you press R1 Kratos automatically does one of his "grab moves" from previous games on lower tier enemies and you go through button prompts on higher tier enemies. Circle itself is not a hard straight kick which actually becomes very satisfying when coupled with a regular combo.
R1 is still the block button/modifier. It pretty much works like the previous games; when you hold R1 and press square, X or triangle, it unleashed a 3 to 4 hit combo. But unlike the previous games this can now be cancelled with R1. Actually, it could be cancelled in previous games to an extent but in this game you don't get "stuck" at any point and it goes much smoother. Holding R1 and pressing Circle will cause Kratos to sprint for a few meters and pressing another attack button will cause a special move (it works similarly to the charge in Ghost of Sparta).
You can pick up weapons from slain friend or foe however during the demo it was all "scripted". I'm not sure if you can pick up weapons at will. When I killed the big axe-wielding Minotaur, I tried to pick up the Axe but it just disappeared.
You still have your magic abilities; holding R2 will cause Kratos to charge the Blades of Chaos and slam them into the ground, causing a ring a fire to erupt around him. You also can control time or rather "Heal" damaged things as the demo states (it's unclear as to whether or not you actually control time on certain things or are just able to reverse damage).
Platforming feel a lot better than in previous installments. It's more responsive and Kratos moves swiftly across ledges.
Anyway, that's all I could think of so far. Feel free to ask any questions or post your impressions if you've played the SP Demo.