Platform
: Playstation 4
Developer
: Santa Monica Studio
Publisher
: Sony Interactive Entertainment
Release Date
: 20th April 2018
Genre
: Action / Adventure
Price
: €69.99 (
EU Digital Deluxe Edition
), $69.99 (
US Digital Deluxe Edition
)
Official Website
:
Link
Metacritic
:
95
OpenCritic
:
95
'Mighty'
Review Thread
:
Link
Many years have passed since Kratos took his vengeance against the Olympian gods. Having survived his final encounter with Zeus, Kratos now lives with his young son Atreus in the world of the Norse gods, a savage land inhabited by many ferocious monsters and warriors. In order to teach his son how to survive in such a world, Kratos must master the rage that has driven him for many years and embrace his newfound role as a single father and mentor. Kratos must also contend with the Norse gods themselves as they are taking precautions against him, due to them being aware of his role in the destruction of Olympus. Over the course of their time together, Atreus learns more about his father's complicated and shady past, while struggling with whether to be like his father or choose to be his own person.
The new installment features a third-person, over-the-shoulder free camera, a departure from the previous installments, which featured a third-person, fixed cinematic camera. Cinematographically, the game is presented in a continuous shot, with no camera cuts. Enemies in the game stem from Norse mythology, such as trolls, ogres, and draugrs, as well as revenants, beings warped by seiðr magic.

Kratos now uses a magical battle axe, called the Leviathan Axe, instead of his signature double baldes, which can be infused with different elemental abilities and thrown at enemies. For example, the axe can be engulfed in ice and Kratos can hurl it at an enemy and magically summon it back to his hand (similar to Thor's hammer Mjölnir). Kratos can also charge the axe and let out a burst of energy that damages nearby enemies. The axe has light and heavy attacks; heavy attacks allow Kratos to launch enemies into the air. Larger enemies, such as an ogre, have precision targets and throwing the axe at those targets will stun the enemy. The weapon can also be thrown at environmental objects, such as a container, to trigger an explosion that will damage nearby enemies. The Leviathan Axe can be upgraded by using runes, with one slot being for light attacks and the other for heavy. This provides players with a variety of options to cater to their own play style. Another new weapon that Kratos utilizes is a shield. When not in use, it folds up and appears like armor on Kratos' left forearm. When summoned, the shield can be used offensively and defensively. Kratos can also utilize hand-to-hand combat.

The game is open, but it is not open-world. Due to it being open, players can encounter optional boss battles, in addition to the regular story-based bosses. Quick time events have changed from previous games. Instead, enemies display two meters above their heads, one for health and the other for stun. Filling up the stun meter helps in defeating more difficult enemies. When the stun meter is full, a grab-prompt will appear. Depending on the enemy, Kratos may rip it in half, or he may grab them and throw them into other enemies, among other possible outcomes.

The game features elements similar to RPG's, such as archery knowledge points, as well as a Spartan Rage timed-ability during battle, similar to the "Rage" ability of previous installments. Like the previous versions, the Rage ability has a meter that gradually fills during combat. With this ability, Kratos uses powerful bare-handed attacks, as opposed to weapons, to greatly damage enemies. There are also crafting resources for the player to find. These resources allow players to create new armor or upgrades to existing armor. Throughout the game world, players can find chests with an item called Hacksilver, which is a key component in creating new items. Experience points are also required for upgrades and making new items.

Although the game is played entirely as Kratos, there are times when the player may choose to passively control Kratos' son, Atreus. One button is dedicated to Atreus and its use depends on the context. For example, if the player needs assistance, they can look at an enemy, press the button, and Atreus will use his bow to shoot arrows at the enemy. The arrows have little effect on an enemy's health, but they do increase their stun meter. Over the course of the game, Atreus helps in combat, traversal, exploration, and puzzle-solving. When facing a large number of enemies, he freely acts as a distraction for the weaker ones as Kratos fights the stronger ones. If too many enemies gang up on Atreus, he is knocked out for the remainder of that combat. Just like Kratos, Atreus acquires new skills, armor, and special abilities, such as lightning arrows.
God of War: A Call from the Wilds
God of War: A Call from the Wilds

is a text-based game playable through Facebook Messenger released on February 1, 2018. Completing the game unlocks downloadable concept art. The short story follows Atreus on his first adventure in the Norse wilds. After archery training and learning runes with his mother, Atreus adventures into the wilderness after telepathically hearing the voice of a dying deer; he finds it covered in blood and stays with it during its final moments. A couple of draugrs appear and Atreus attempts to fight them, but is injured. He is saved by his father, Kratos, who was out hunting. The two then battle a revenant before returning home.

F.A.Q.


Do I need to play the previous games in the series before this one?

As this game is a soft reboot for the series it won't rely too heavily on previous games, but this game is still a sequel to those games so some knowledge is helpful.

How is this game for pro users?

Point me to the spoiler thread! Here it is

.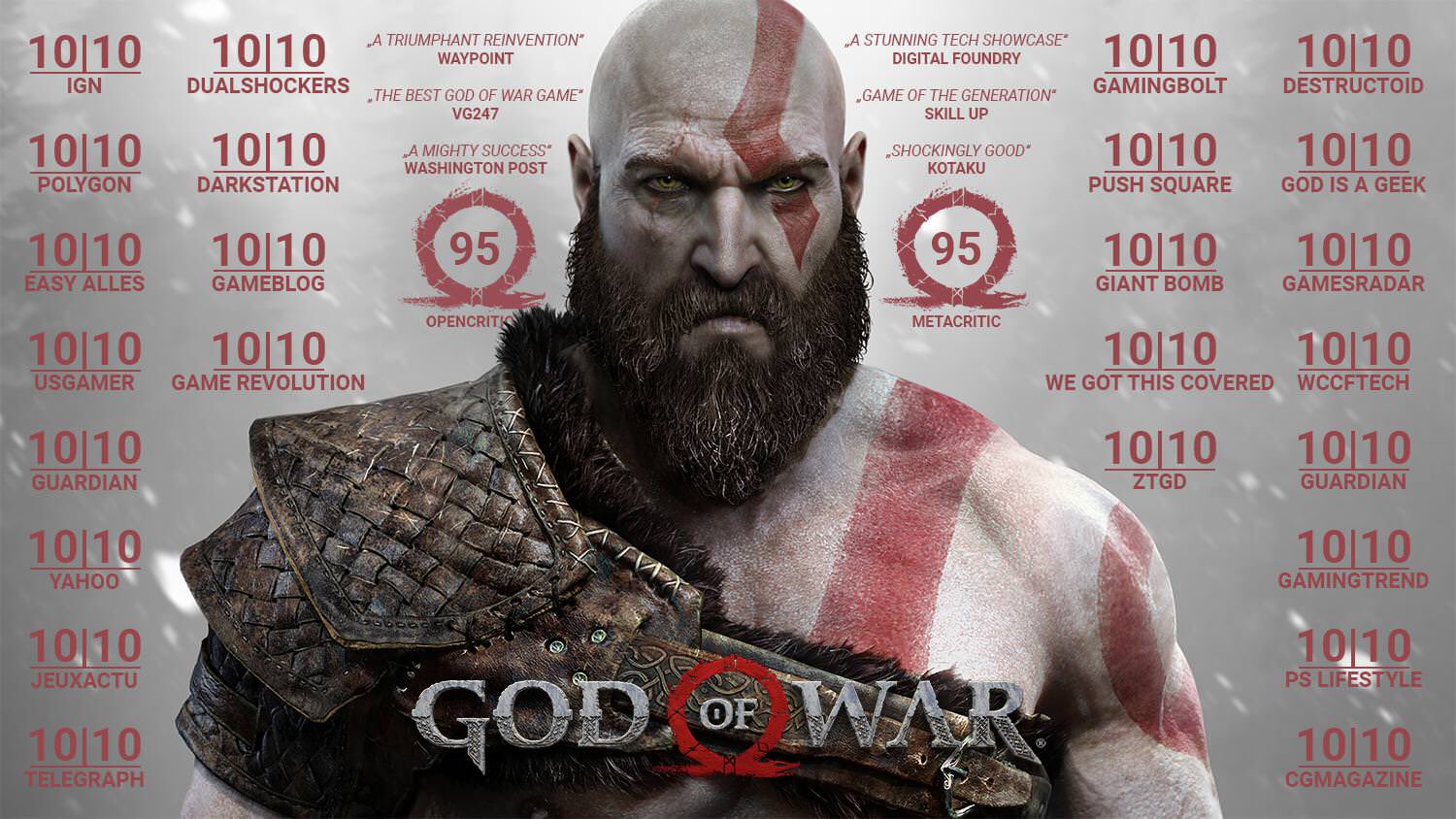 Last edited: