Jul 6, 2021
3,510
4,564
480
GoldenEye director Martin Campbell says that he had no input at all into Nintendo 64's mega-hit 1997 first-person shooter game, GoldenEye 007.
BY MIKE JONES
PUBLISHED 12 HOURS AGO
Famed James Bond director, Martin Campbell, has revealed that he had zero input in the iconic
GoldenEye 007
video game. Campbell became widely known among 007 fans as the man behind two very seminal film entries in the super spy franchise – 1995's
GoldeEye
and 2006's
Casino Royale
. However, his efforts apparently did not extend to
the Nintendo 64 game
, which became the console's third highest seller, revolutionizing third-person shooters.
Upon its release in 1997,
GoldenEye 007
– a title that was exclusive to the then recently unveiled Nintendo 64 console, wasn't really expected to make much of an impact. The film had arrived two years earlier and while it took audiences by storm, in terms of gaming at the time, first-person shooters were hardly the cornerstone of the video game world. Yet despite these weak expectations, Nintendo 64's
GoldenEye
couldn't have been more surprising. With its faithful single-player campaign as well as a highly engaging multiplayer option, the game blew 007 fans/gamers away. Today,
GoldenEye
is still a favorite of many and considered by fans of the first-person genre as an influential and genre altering addition. Some would even go as far as to say that it did for first-person shooters what Campbell's
GoldenEye
and
Casino Royale
did for the entire
James Bond film franchise
.
It might be hard to believe that Campbell didn't have anything to do with
GoldenEye 007's
creation, but that in itself demonstrates how good the game actually is. Even today with
huge game releases
that crush anything that was going on in the 1990s, releasing a game that can emulate or in some small way replicate what took place in a hit film is far from an easy task. And while Campbell wasn't involved with the game, at least some part of him lingers within it in, thanks to the success of his film.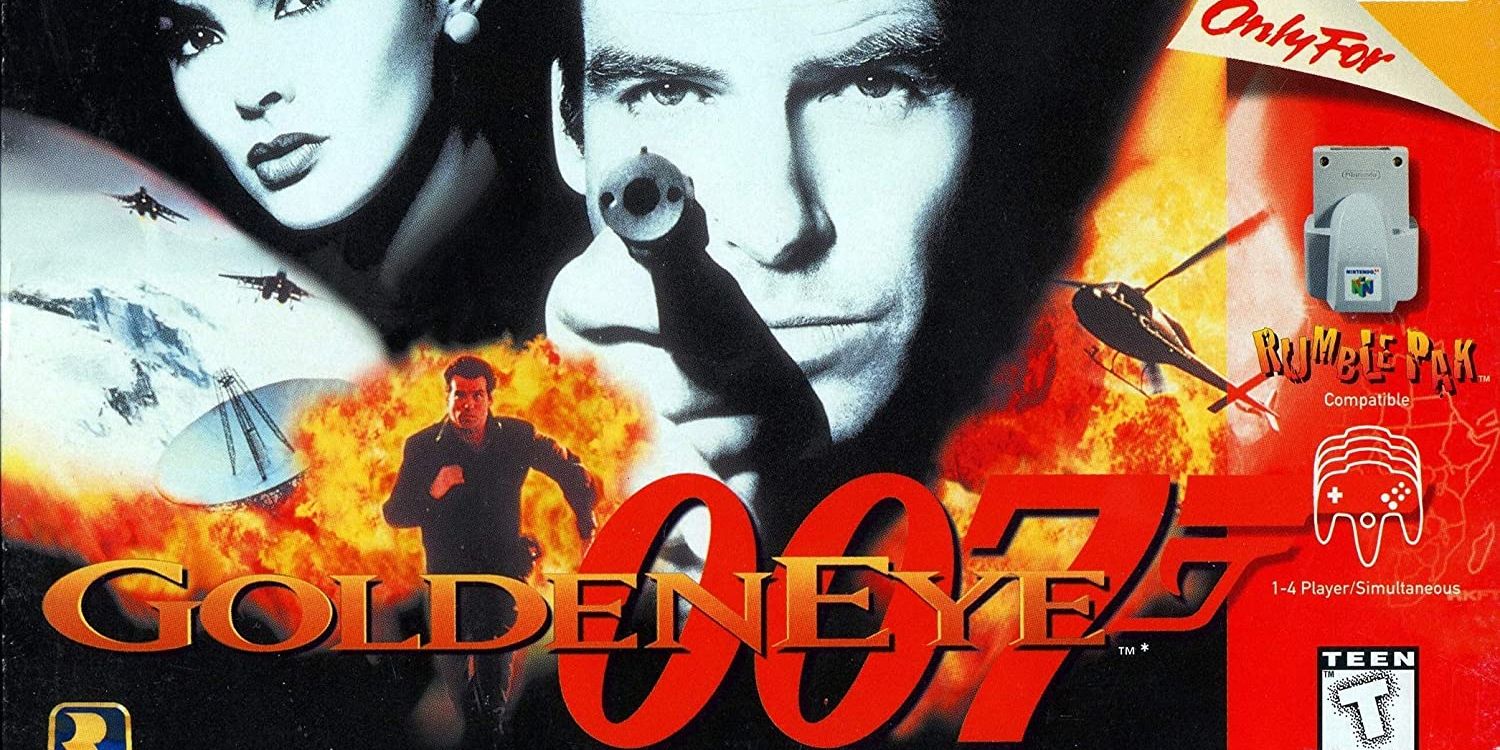 Martin Campbell says he was not involved.
www.google.com
Missing some paragraphs, as some of them can't be copied here.