So, I've been trying to find the best solution to play the Chex®Quest Trilogy on my Mac. I tried Plain old DOSBox (for the first 2 games) and VMware, CrossOver Games (for CQ3) & finally found better solutions for everything. I thought I'd share it with the other Mac users on the forum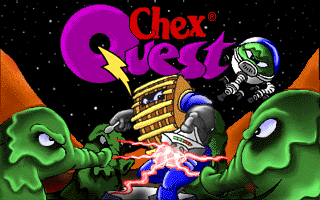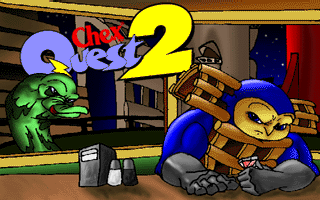 Chex Quest & Chex Quest 2 (original DOS-based versions)
First, download (either Boxer 0.87 or Boxer 0.88) & install
Boxer (a pretty nice front-end for DOSBox)
. When you launch Boxer, for the first time, it will create a folder called
"DOS Games"
in your home folder:
"/Users/[your username]/"
. Second, download
Chex_Quest.zip (includes Chex Quest 1 & 2)
. Unzip it & place it in the
"DOS Games"
folder, that was created. Now, just double-click it. A list will pop up of things to launch. To play Chex Quest, click
"chex1.bat"
& to play Chex Quest 2, click
"chex2.bat"
. Simple as that ;D
Note:
If you want, I've also uploaded the
QuickTime versions of the Intro & Ending movies
for the first Chex Quest.
Note 2:
If you want to get the latest (Alpha) version of Boxer,
go here
& download the file called
boxer_1.0-20100121.1-universal.zip
. If you use this newer version, a list won't pop up, when you launch Chex_Quest. Instead, it will list the files, that can be launched, on the bottom of the window. Just click one to launch it (still use the bat files like mentioned earlier).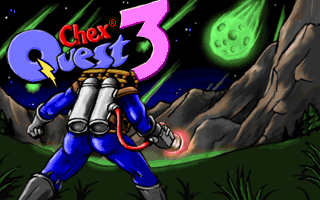 Chex Quest 3
So, a few years back, s
ome former members of Digital Café created the final chapter of the Chex Quest Trilogy
. The problem was that, at the time, ZDoom wasn't readily available for Mac. That's changed
First, go to
http://svn.drdteam.org/zdoom-mac/
& download
zdoom-2.4.1.dmg
(last official stable release). Mount the DMG & drag the ZDoom application into your Applications folder. Next go to
http://www.chucktropolis.com/gamers.htm
& download
ChexQuest3.zip
. Unzip the file & locate "chex3.wad" & copy to "/Users/[your username]/Library/Application Support/ZDoom" (if a ZDoom folder doesn't exist here, make one). Now, just launch the ZDoom application (that you copied to your Applications folder).
(I actually tried compiling
ZDoom myself
& kept getting errors. I then found that ZDoom-Mac site :lol)
The following is optional:
Now, download my custom
zdoom.icns.zip
icon. Unzip it & find the ZDoom application, right (ctrl) click on it & select "Show Package Contents". Click on "Contents" and then "Resources". You should see a file called "zdoom.icns". Now, copy the icon you just download into this "Resources" folder. It'll ask you if you want to replace it, select yes/ok. Now, just launch ZDoom!
Now, Mac users can play the Chex Quest Trilogy natively!
Note:
Chex Quest 3 includes Chex Quest 1 & 2. They're pretty much "Special Edition" versions. I included the DOSBox-based method for the first 2 games in case gamers want the "authentic" gaming experience :lol
Enjoy!
edit: Whoops, forgot to mention that Chex Quest 3 freezes during E3M4 Provincial Park. The "charlesjacobi" code should get you through that freezing point (pictured below)
I had the same problem with zdoom-2.4.1 & zdoom-r2276. Can't remember if I had this problem with Chex Quest 3 on Windows
edit 2:
Looks like that's the only problem that I encountered. Just finished Chex Quest 3
Man, I forgot how awesome this game was ;D