https://www-163-com.translate.goog/...sl=zh-CN&_x_tr_tl=en&_x_tr_hl=en&_x_tr_pto=sc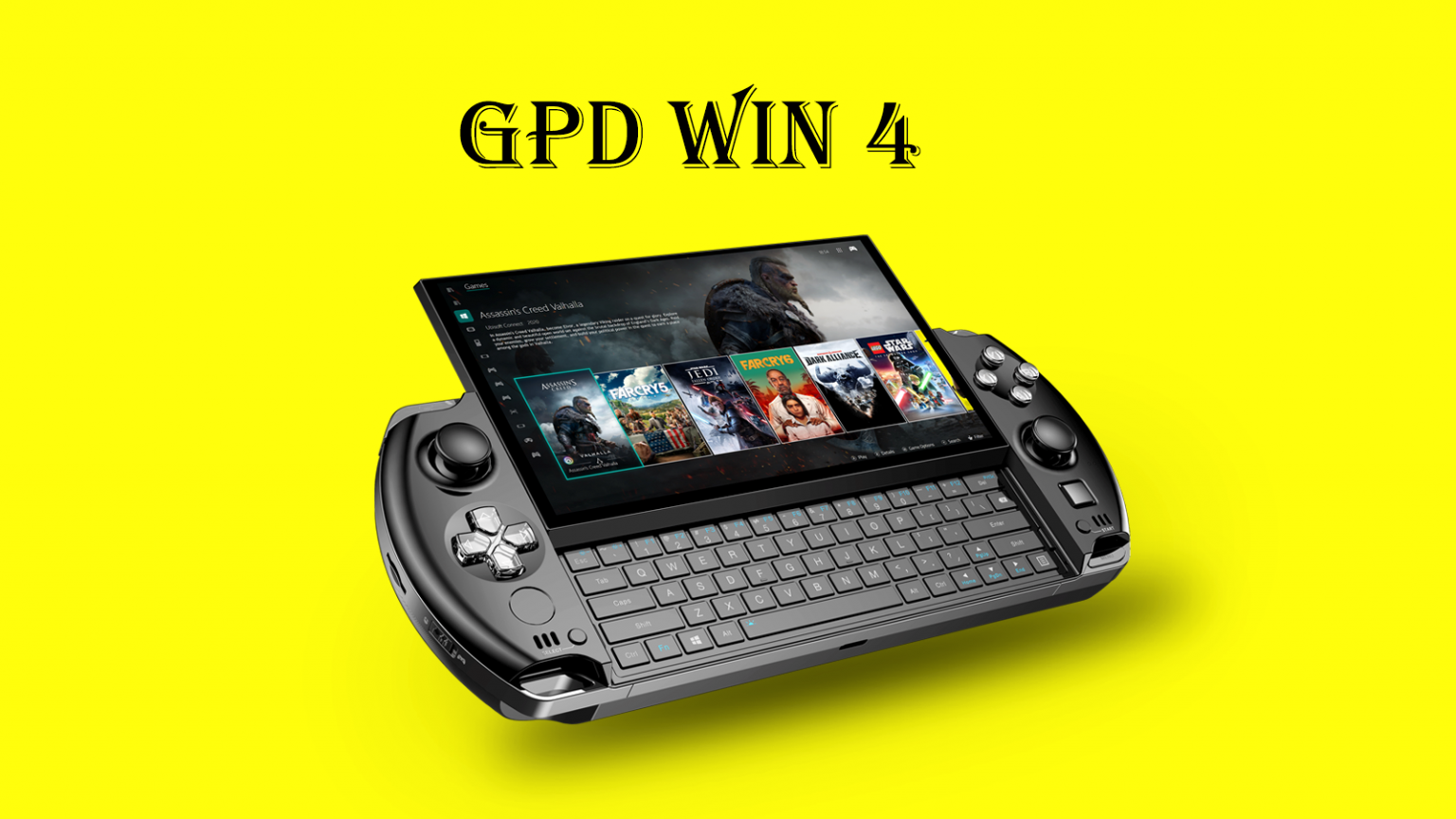 Specs​
GPD Win 4 is equipped with a 6-inch Full HD display. The type of display and the maximum available frame rate are not specified. Under the sliding screen of the portable console is a full-size physical QWERTY keyboard. In addition, a small touchpad is also placed under the crosspiece.

The AMD Ryzen 7 6800U processor and the integrated Radeon 680M graphics processor are responsible for the performance of the new product. It is noted that you can connect an external video card to the GPD Win 4 using the USB Type-C connector. The gaming device will be available in versions with 16 and 32 GB of RAM and a PCIe NVME SSD with a capacity of 1 or 2 TB.

GPD Win 4 is equipped with two USB-C ports, as well as 4G and Wi-Fi tethering, allowing gamers to play anywhere at any time. In total, the console weighs about 500 grams, and its body is made of matte polycarbonate.
At the same time, this handheld adopts a side-sliding keyboard design, and the physical keyboard can be exposed by sliding up the screen, which is more convenient for users to operate. In other respects, the handheld has added

6-axis

gyroscope support and has dual Type-C ports, which can be charged while connected to the display.

In addition, the new handheld adds a 4G LTE module with a back clip, as well as a back clip SSD module, which supports M.2 2230 and 2242 specifications. The

GPD

Win 4 will be available with either 16 GB or 32 GB of LPDDR5 (6400 MT/s) RAM, and for onboard storage, buyers can choose either the 1 TB or 2 TB PCIe NVME SSD optio
GPD has now officially confirmed that the leaked product exists, the Win 4 hybrid gaming systems. it's expecting launch details will be revealed in October along with the price.
1080P six-axis gyroscope and touch physical qwerty keyboard with AMD Ryzen 7 and a choice of 16 or 32GBs of ram and a choice of 1 or 2TB SSD. It's a pretty powerful and slick looking device. it runs Windows 11 out the box but it's rumored you could change the OS although not sure this is the device you'd want to do that with even if truee.
But what will matter most is the price. it having a sim card option for LTE is a good feature but that option may cause a bump in costs on its own. If GPD can get the price low enough this will be a serious contender. It doesn't help things like looks like a cross between a PSP and a Vita, Sony could have done something like this
instead of the gaming phone
. granted, the gaming phone is 4K 120fps with HDR, and the dock can output at 1080p & 120fps. But you don't have physical controls or a keypad which are needed for real serious games.
If it's over $399 for the lowest configuration it's DOA. $499 is fine fir the better specs but not for the basic, because then the premium spec will be $599 or more ensuring failure.