Jan 21, 2018
3,453
14,768
955
31
It is the GTPlanet site, which scrutinizes everything that is happening around the license and other simulations, which raised the alert.
For a few hours, a sort of interactive registration for a beta of Gran Turismo 7 has been activated, although no announcement has been made by Sony, and everything is presented as a full-scale test.
Indeed, by going to the official PlayStation Experience site, it is possible to click on Start Quest, then, in the small window on the left, go to the leftmost tab and click on Italia Quest.
This done, we find a new menu, in which we find a box Gran Turismo Quest - Italia Gran Turismo Beta Access (TEST).
By activating it, Sony asks us to watch 10 seconds of the game trailer, after which a PS5 beta passcode will be displayed.
At the moment, only one code (1234-5678-9012) is offered to all participants, and it does not work, which corresponds to the mention test in the title of the quest.
While waiting to know what Sony is preparing about Gran Turismo 7, remember that a beta was also offered before the release of Gran Turismo Sport in 2017. It therefore seems possible that the operation will be repeated.
Right now, the test has the July 31 deadline, but there's little chance it's anything other than a placeholder.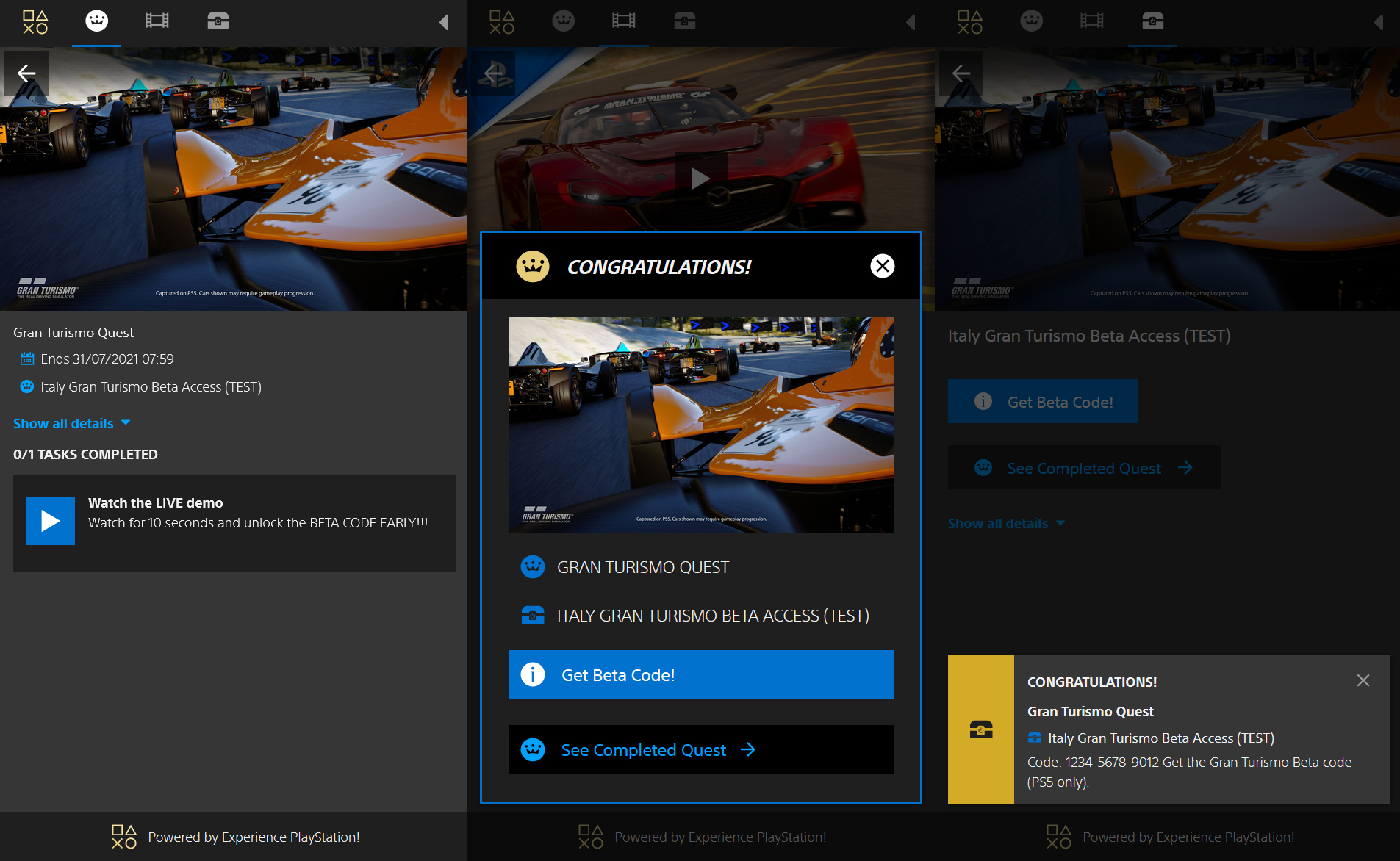 Source
Last edited: