Mod edit: As always, posting history as well as topic framing is taken into consideration such as:
As well as the your previous warnings and many antagonistic replies to other topics (which were let slide). If you want to have an actual genuine discussion then frame it as wanting to have one instead of trying to create drama.
Is it possible to create a thread on NeoGAF that puts forth an unpopular opinion without it being deemed "trolling", or are we beholden to whatever consensus is?
I recently made a thread highlighting Halo Infinites player trends on Steam. The slope/trend can be debated/have different interpretations. I didn't want it to be too dry so I added some Sweet Baby Ray's (personality) to it in order to liven it up.
Boom. I'm trolling. Thread killed. Warning issued.
Fair enough, but it got me thinking about shining a negative light when it comes to other games or genres. It seems like some titles have an open season label hung on them (multiplayer, indie games, Assassins Creed etc) while others are almost a protected class (AAA exclusives).
When Police pull you over the rules are clear. "You were doing 68 in a 55. Pay your fine and drive safe from now on."
When it comes to trolling the Supreme Court Justice Potter Stewart quote seems to apply... "I'll know it when I see it." Is there any way we can make these rules more clear?
And OMG this is NOT an account suicide!! Tag unnecessary!!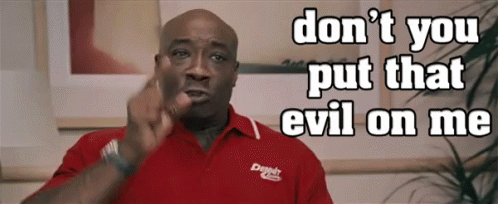 I like this place and I like these mods and I like everyone! Plus my religion forbids it!
Last edited by a moderator: