A work buddy of mine confided in me their addiction. Some sort of post coronavirus thing they need to get off their chest? I dunno. Anyway, that got me thinking if I have any and just how many people around me are secretly dealing with some themselves.
I guess I'll start off with one that seems lame. Sugar. Now, I'm not overweight, I'm 5'8 155, but trying to lower my weight while maintaining better eating habits has been a struggle in the past few years. When I was in my late 20's, I was in the low to mid 140 range and that was primarily due to my old job which required lots of physical labor. I'm 35 now and I don't eat as well, or workout as much, as I had back then. I regret this all the time. I don't have that hard labor job anymore but at least with my current job I have much better pay and benefits. The only downside is constantly working six days a week. This definitely contributes to my attitude toward taking the time to eat and sleep right (especially sleep). At least I do some weight lifting as well as jump rope and an occasional run. When I do eat healthy my sweet tooth pulls me back without any resistance. God damn I hate it. I don't think many people realize just how addicting sugar is. It's crazy.
Poor sleep and too much work makes Jack a dull boy. Most of my week consists of feeling like I'm operating at 40%-60%.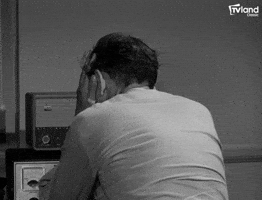 So, GAF...what's your deal?
Edit: Also, procrastination, I'll explain that later.
Last edited: