GAF>INTERNET>GAF, BITCHES
Aug 24, 2016
4,652
2,951
960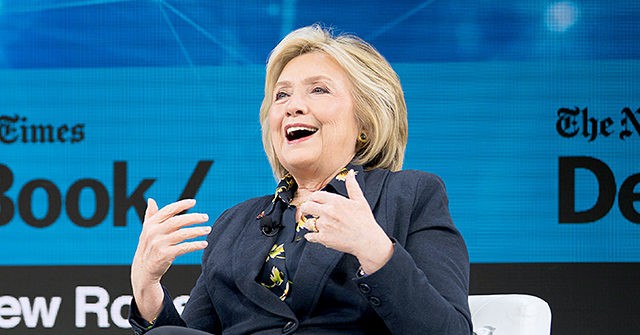 Hillary Clinton dodged when pressed on whether she is exploring a third campaign for president of the United States.
www.breitbart.com
A transcript is as follows:
ANDREW ROSS SORKIN: What would it take you to run?
HILLARY CLINTON: I'm sorry, to run? You know, I have always been a very, very slow runner. I am embarrassingly slow. I've tried to run races and I am so far behind that I start to walk, acting like that was what the plan was all the time. I don't know that I'm going to take up competitive running right now, but I think you're asking about something else, aren't you?
ANDREW ROSS SORKIN: There's been some teasing and some hinting that, maybe, you're sitting off in the wings here and waiting for some moment.
HILLARY CLINTON: Look, I think I would have been a really good president. I think I could have been a very effective leader. We have real divides in the country over all kinds of things, but I certainly, in my time in the Senate and Secretary of State, worked really hard, as you say, to actually solve problems, not exacerbate them or ignore them. I would have done everything I could to try to get us positioned for the future. That's what a leader is supposed to do. Elections are supposed to be about the future and leadership should be about the future.
I think I could have done a really good job. I think the last election was deeply flawed and that there were so many unprecedented problems in that election that it's almost hard to make sense of.
What is this?
Just freaking run already. Not only is she dodging poorly, but this joke can't work because she had already announced at least 3 times she was not going to run and then turned around and decided she was still "looking into things" 3 times as well, and now she won't even give us another flip flop, she instead is going on a tirade attacking Trump and our election system, while saying she's the best of everything on the planet.
Just announce your candidacy so Trump can get 4 more years please, this isn't hard Clinton. It's clear you need one more loss for your head to screw on straight, and realize you aren't the beacon of justice you think you are. She believes she was SUPPOSED to win.
At least she admitted she was slow. Zing.