I know this is like the biggest fail of the PS5 software library right now but I honestly don't think its a terrible game, in fact I've played far worse this generation. I think just for the fact that the game is highly polished and played good should have scored it low 7's. This launched when the PS5 has just come out and people were starving for new PS5 games, and the first night it launched the online worked perfectly. I got into matches fast, they were full of people, and it was actually kind of fun. Everyone was still on the new console high, and screaming into their controllers, it was still during covid also so everyone was locked in. It was just a really fun time.
The Pro's far out weigh the cons…
Good graphics
Great online, never had bad lag or got kicked from matches
Good simple to use and clean UI, way better than other F2P stuff, even multiversus
The actual cars controlled fantastically, the entire game felt good to control, even the characters outside the cars
Good use of dualsense, probably one of the best outside astro and returnal
Again, good performance outside of the online, solid 60fps
Cons
Not enough content at start
Ugly character designs (very ugly)
Annoying music
And overall just not compelling enough to keep you coming back
Ultimately, its demise is in its premise. Just crashing into people alone is not a fun enough experience to warrant a full game. It feels like destruction all stars is part of a bigger game with good car destruction. Its why I wanted Lucid to get a crack at Twisted Metal. They could have easily repurposed this game into it using the same engine. They would have to change the tone of the game open up the levels and of course put guns on the cars but the foundation is there for a great game. I think based on the overall quality of it alone it doesn't deserved to be as mocked as it is. I feel like people were just always offended it was 70 dollars and it was the one true casualty of the price raise. People really put their foot down on this (or maybe they just werent interested enough) and it had to be put on ps plus, they probably got like 50 preorders.
Interested to see if Sony give them another chance.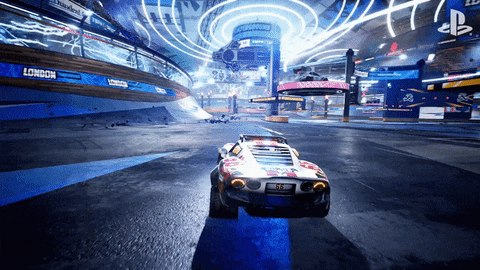 Last edited: