Because I'm not sure it does actually use bluetooth. Look at the following screen: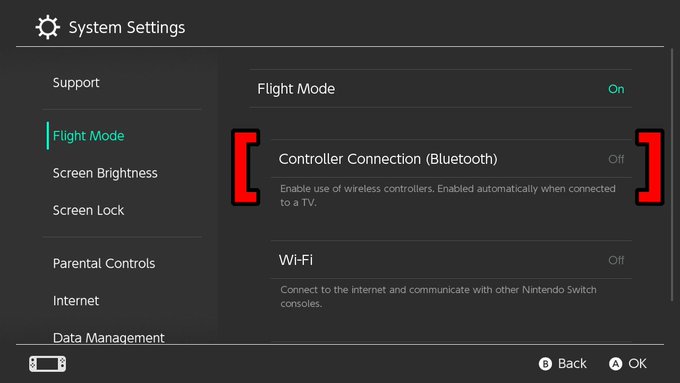 You can turn bluetooth off and still use the joycons. If you want to use the controllers wirelessly you need to turn bluetooth on.
I remember nintendo had a patent a while back about controllers that connect using IR at close range... could this be it?
If they DO connect using bluetooth.... then does that mean the menu option does nothing?
Discuss.