Nov 23, 2010
4,367
286
715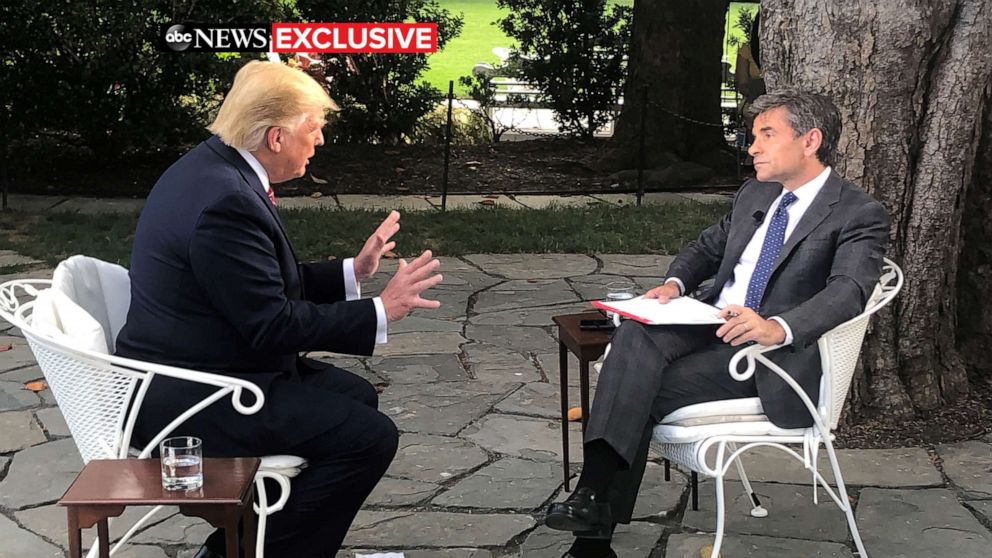 In an ABC News exclusive, President Donald Trump said he may not alert the FBI to overtures from foreign governments during the 2020 race.

abcnews.go.com
Asked by ABC News Chief Anchor George Stephanopoulos in the Oval Office on Wednesday whether his campaign would accept such information from foreigners -- such as China or Russia -- or hand it over the FBI, Trump said, "I think maybe you do both."

"I think you might want to listen, there isn't anything wrong with listening," Trump continued. "If somebody called from a country, Norway, [and said] 'we have information on your opponent' -- oh, I think I'd want to hear it."
Been watching TV for much of the evening. Interesting reactions. Pres. Trump calls it oppo research.
Others argue it's a campaign finance violation and he's admitting to everything that caused the Mueller investigation.
Last edited: