June 2020 to May 2021 - Total Dollar Sales in USA, Physical + Digital
#3 The Last of Us Part II - June 2020 to May 2021 (12 months)
#4 Spider man Miles Morales - November 2020 to May 2021 (7 months)
#5 Ghost of Tsushima - July 2020 to May 2021 (11 months)
The NPD group tracks the best selling games in the USA over the last 12 months. Meaning currently, we can see physical and digital dollar sales from June 2020 to May 2021. This covers the entire time all 3 big 1st party games from PlayStation have been on sale. We know Ghost sold over 6.5 million units, and since it ranks 3rd on this chart, we know all 3 games have sold at least 7-8 million units by now. A safe guess is Ghost of Tsushima has sold 7-8 million units, Spider-man Miles Morales has sold 8-9 million units, and The Last of Us Part II has sold 9-10 million units. So we now know The Last of Us Part II has been a big sales success for Sony. Also, interestingly, all 3 games have climbed higher since last month, showing strong sales momentum long after launch.
Miles Morales has been on sale for fewer months, but has benefited from being the major PS5 launch game. And it has since outsold Ghost of Tsushima. However, The Last of Us Part II has outsold Miles Morales so far, at least in terms of dollar sales. Miles Morales was a $50 game, not a $60 game, which makes its position here a bit more impressive. It would have had to sell more units (at a lower price) to overtake Ghost. If The Last of Us Part II and Miles Morales each sold the same number of units, at their full prices of $60 and $50 respectively, then The Last of Us Part II would rank higher in dollar sales. So there is a small possibility Miles Morales has outsold The Last of Us Part II in units, but thats also pretty unlikely. Many users will have paid less than $60 for The Last of Us Part II, making the price difference between it and Miles Morales basically a non-factor.
The May 2021 NPD video game report reveals another strong month for sales on the back of new hardware and Resident Evil: Village.
venturebeat.com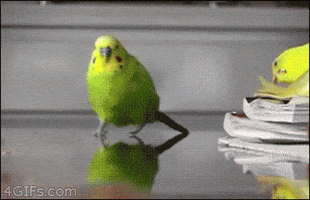 Last edited: