Indivisible is a
Fixed Funding
campaign. Meaning they do not keep your money unless they hit their $1.5 million goal. You are charged by IndieGoGo when you pledge, but if the campaign is unsuccessful, your money is refunded to you.
https://www.indiegogo.com/projects/indivisible-an-rpg-by-lab-zero-and-505-games#/
Campaign Video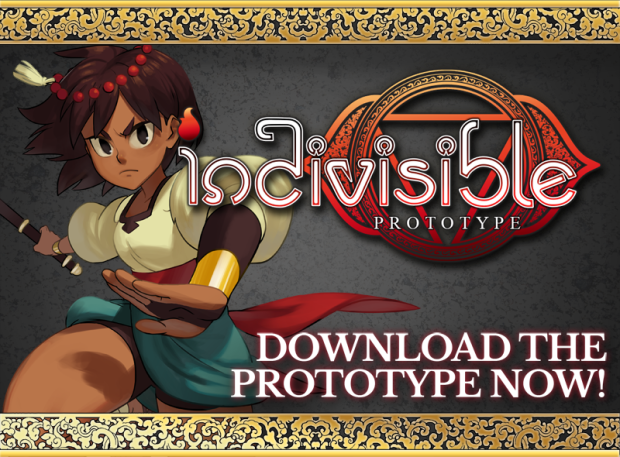 Steam
Windows Download
Mac Download
Linux Download
NA PS4
EU PS4
Lab Zero is proud to announce that we're partnering with 505 Games to develop a new action/RPG, currently titled Indivisible.

Indivisible is inspired by classics like Valkyrie Profile and Super Metroid, but with the unique character, world, and gameplay depth Lab Zero is known for.

Indivisible will be released on PlayStation 4, Xbox One, and Steam Windows / Mac / Linux. The final product will support the English, French, Italian, German, Spanish, Japanese and Russian languages.

Indivisible is a side-scrolling RPG in the vein of Valkyrie Profile, spanning a huge fantasy world inspired by our own world's various cultures and mythologies.

Players will navigate beautiful environments using a variety of different traversal abilities, and engage monsters in fast-paced combat.
Soundtrack:
Budget:
The total budget for Indivisible is $3,500,000.

If we raise our goal of $1,500,000 or more, 505 Games will provide the remaining $2,000,000 we need to complete the game. So, effectively, up to the initial goal your contribution is worth more than double.

And the more we raise beyond the initial goal, the better the game gets and the better the publishing arrangement with 505 gets for Lab Zero.

To be clear, this is not a campaign to "gauge interest" – Indivisible's budget represents a more equitable funding split, where your support directly influences not only the game, but also the post-release benefits Lab Zero receives.

Indivisible will not happen if we don't hit our goal. But should the campaign succeed, Lab Zero will have a better outcome than we would've gotten through a more traditional publishing deal – that's the risk we took, and we feel it's a worthwhile tradeoff.

Additionally, this represents the complete budget for our entire vision of Indivisible. If we are lucky enough to be in that situation, we will not be adding additional gameplay content to the core game as stretch goals As such, all additional content funded through stretch goals will be released in post-release updates.
Rewards: