Reggie:
"
But before you leave, I'd like you to step inside one, more world for Nintendo GameCube"
http://www.youtube.com/watch?v=6pB647PE-80
Crowd:
'Oh My God!'
'Oh Shit !'
'Oh MY GOD!!!!!'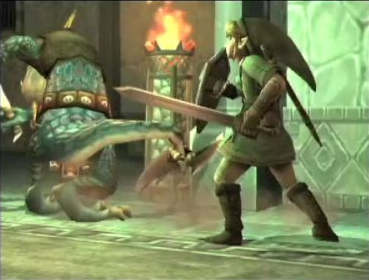 It was the greatest thing at an E3, EVER.
That was 5 years ago.
I feel it's time for another one.
Nintendo/EAD's main Zelda team will have had the entirety of 2007 and 2008 to come up with new, fresh ideas for Zelda Wii (and hopefully MotionPlus), plus nearly half of 2009.
I think it might be too much to expect Zelda Wii to be released this year, but I don't think it's too soon for Nintendo to reveal it. Why not? Almost every website is predicting Nintendo will show it. How else is Nintendo gonna get gamers excited again, after a horrid E3 2008? Not with the next Mario, it's too soon. Galaxy was released in 2007 and it was always intended to be a 2007 game. Twilight Princess was released in 2006 but it was originally intended to be a 2005 game, on GameCube. So I feel it's time.