His departure was rumoured when Erik Wolpaw left but that was because he was tagged in Erik's Facebook post about his last day. Now it's for real.
https://twitter.com/ValveTime/status/872247137937096705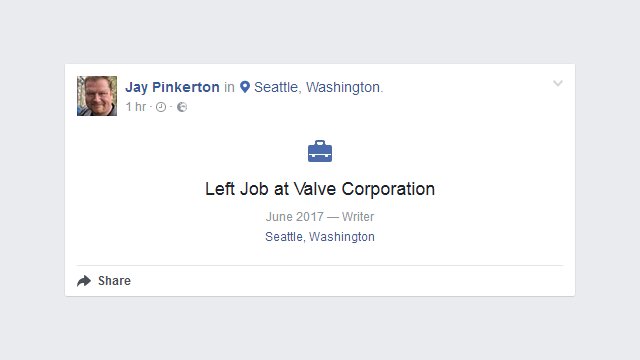 https://twitter.com/chetfaliszek/status/872246521110122508
Some of his credits:
That's pretty much all or most of the well known members of the writing team gone now.