UPDATE: https://www.youtube.com/watch?v=yh7-wAy_8ss
As per my holiday tradition, my wife and I are watching a holiday movie every evening until Christmas. Last night was Home Alone 2: Lost in New York.
Now, I've seen this movie too many times to count. I loved it as a child and I still find Daniel Stern to be the hidden gem of the franchise. However, I took the opportunity last night to really look at Kevin's motives for defending himself against Harry and Marv. In doing so, I came to the disturbing realization that Kevin McCallister grew into a sociopath a year after the events in the first Home Alone film.
This is a long one, so bear with me.
1. Kevin McCallister lacks empathy towards everyone but his mother, pigeon lady, the Southbend Shovel Slayer, and some unknown kids at an orphanage.
I. Throughout Home Alone 2, Kevin displays animosity towards anyone attempting to foil his plans. He seemingly tortures Tim Curry because he doesn't want to be caught with credit card fraud; going so far as to simulate a shootout on the 4th floor of a very posh and populated hotel in order to escape.​
2. Kevin McCallister intends to kill Harry and Marv using some of the most heinous house traps ever.
I. Kevin thought he could get the job done the first time in Home Alone 1 and, when he fails in killing the two bumbling thieves, he decides to devise a house of horrors so painful, I found myself cringing at every single trap.​
II. Here's a list of traps that Kevin cooks up in Home Alone 2. Try to determine which ones wouldn't have killed someone]​
a. 3 bricks to Marv's forehead from about 5 or 6 stories up
b. A sack of heavy tools falling on Harry's head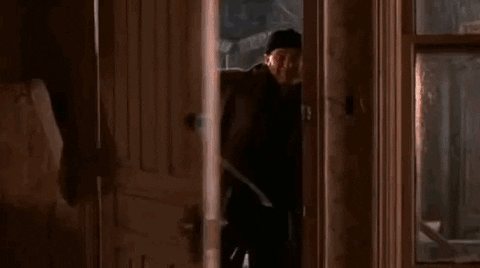 c. Marv being fucking electrocuted after being doused in paint. If you notice, Kevin continues to turn that dial up and up and up as Marv fries.
d. Harry's head catching on fire before blowing up the first floor of the house by sticking his head in a toilet filled with gasoline.
e. Drop a long lead beam off a staircase, hitting both Marv and Harry square in the face and sending them falling about 20 feet through several holes in the floor.
f. Drops a tool rack down the stairs which breaks the door and flings Harry and Marv into the opposite wall.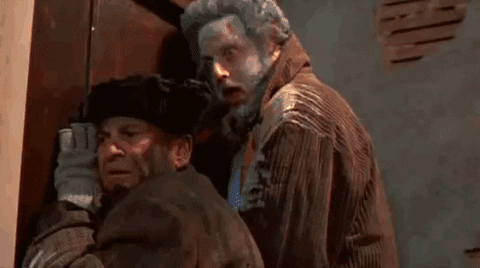 g. Douses a rope in kerosene and then lights the sucker as Harry and Marv are trying to descend from 5 or 6 stories up.
h. Has several dozen pigeons attack Harry and Marv in central park, hoping the pigeons rip the flesh off their bones.
3. At no point does Kevin seem to regret or show remorse to what he's putting these guys through. Yes, they're persistent to a fault and Kevin does need to defend himself. However, it is apparent that Kevin gleans joy out of watching these two knuckleheads slowly die by his hand.
4. What does he get for what could easily be considered attempted murder? Oh, just Duncan sending him and his family a fucking dump truck's worth of presents while pigeon lady gets to stand outside in a frigid New York morning with only a fucking turtledove ornament to show for it. Where is she going to hang that, Kevin? WHERE? She's homeless, god damn it.
Merry Christmas ya filthy animals.