Apr 18, 2018
18,482
37,080
1,290
The election took place November 24th. Good video summary:
Good
Wikipedia summary:
452 seats from all directly elected constituencies were contested out of the 479 seats in total. Nearly three million voted, equivalent to 71 per cent of registered voters, which was a record turnout in the electoral history of Hong Kong. The election was widely viewed as a de facto referendum on the 2019 Hong Kong protests.​
​
The pro-democracy camp achieved its biggest landslide victory in the history of Hong Kong, gaining control of 17 of the 18 District Councils and tripling their seats from around 124 to about 388. The pro-democrats were also able to capture 117 District Council subsector seats in the 1,200-member Election Committee, which is responsible for electing the Chief Executive of Hong Kong. Pro-Beijing parties and independents won only 62 seats, a loss of more than 242 seats.​
​
All pro-Beijing parties suffered major setbacks and losses, including the flagship pro-Beijing party Democratic Alliance for the Betterment and Progress of Hong Kong (DAB), which received its largest defeat in history, losing nearly a hundred seats. Executive Councillor Regina Ip's New People's Party failed to obtain a single seat, and was completely removed from all District Councils as a result.​
​
Dozens of prominent pro-Beijing heavyweights lost their campaigns for re-election, including Junius Ho, a controversial key anti-protest figure who had expressed support for the triads behind the mob attack in Yuen Long on July 21.In contrast, many pro-democracy candidates who actively participated in the protests were elected, including convenor of the Civil Human Rights Front (CHRF) Jimmy Sham.​
Initially, China attempted to downplay the sweeping votes, which replaced hundreds of seats and gave a significant amount of power to pro-democracy, pro-protester politicians. Even Carrie Lam, Hong Kong's beleaguered leader, promises to "seriously reflect" after seeing the election results: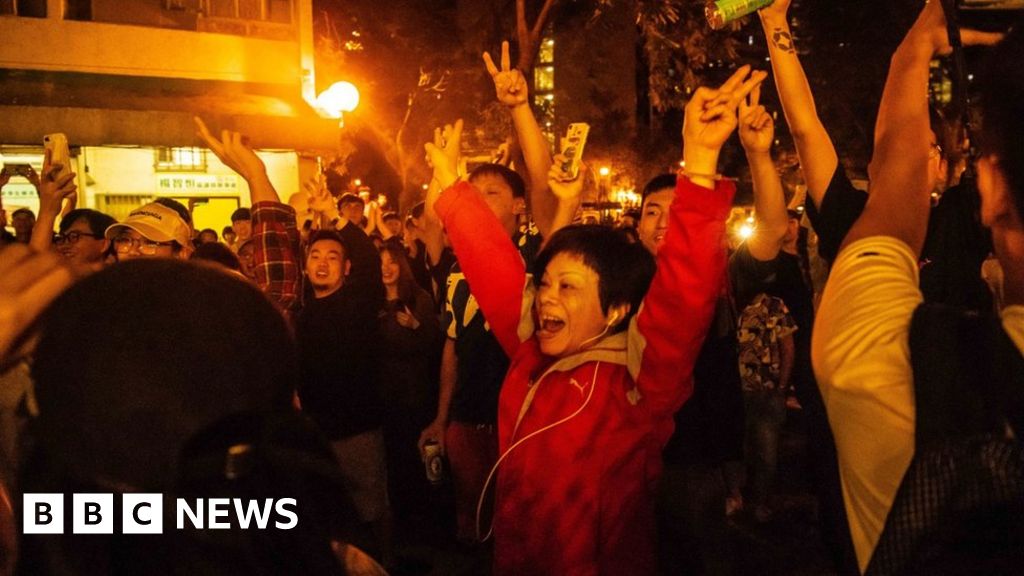 Major wins for pro-democracy candidates in local elections put new pressure on Hong Kong's government.
www.bbc.com
Interesting times, for sure.
EDIT: oh yeah and don't forget this
Last edited: