@andrewsweiss
Pic of @DrJillStein at dinner w Putin, @realDonaldTrump pal Gen Mike Flynn in Moscow in Dec 2015 at RT anniv party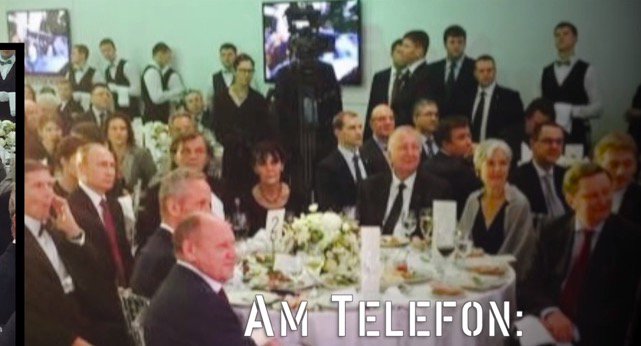 It was a celebration of the 10 year anniversary of Putin's propaganda vehicle, RT. So for those keeping score at home, chalk up another creepy connection to Putin for Trump and put Stein on the board.
There is also video of Stein from the trip.
And here is some bonus audio wherein the Green Parties VP Nominee says crazy shit:
Second hour: Ajamu Baraka on Palestine, Ukraine, and the state of the world. Ajamu Baraka agrees that the shootdown of Malaysian 17 is a suspected false flag