Some very fascinating results from the latest YouGov/Economist poll, which is a long running internet based poll surveying 1500 people periodically.
Their latest results from June 17 to June 19, 2018 are here:
https://d25d2506sfb94s.cloudfront.net/cumulus_uploads/document/rbrysksiud/econTabReport.pdf#page89
The poll asks many, many political topics to respondents. Among them including the recent immigration crisis at the border. Here are two interesting contrasts:
When asked about specific policies on illegal family border crossing, majority (~64%) seem to prefer at minimum detention if not active jail time for family members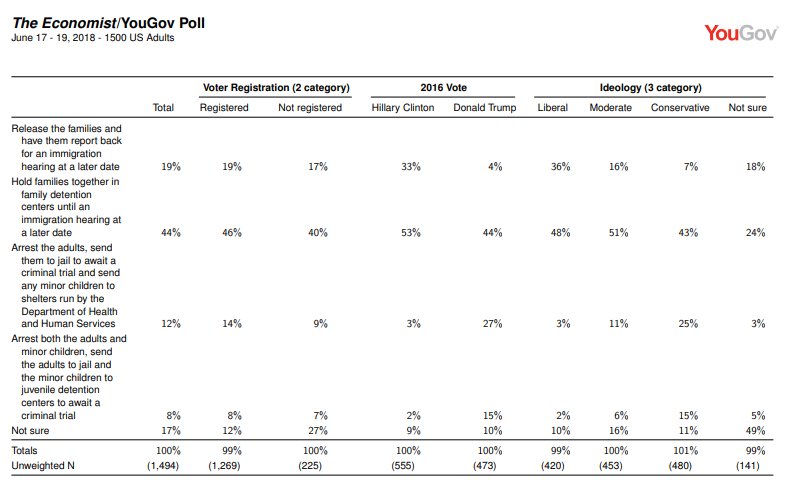 And yet, when pressed whether they "approve" or "disapprove" Trump's policy of separating illegal immigrant families, the responses swing in the opposite direction:
Overall, ~54% of all respondents either slightly or strongly disapprove of the separation policy.
Taken together, it coheres well to the long standing trend of American ambivalence and unstable mood swings when it comes to illegal immigration policy
Last edited: