EDIT: it's been the 28th for 12 hours here, steam, gimmie my fucking game
I'm writing this because I'm big on RTSs, have made a lot of posts about them here, the Age of Empires 2: The Conquerors expansion is my #3 game OAT, and I want to have a post that hopefully pre-empts tyros who come into Age 4 review threads bleating about irrelevant things like graphics.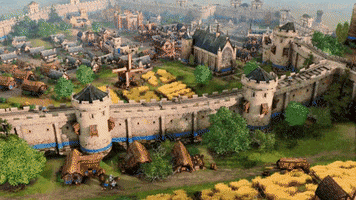 ​
*note I am, for those of you who aren't aware, totally nonplussed by Age 3. I think it was a stain on the series.
When I play Age of Empires 4 I'll be looking out for:
-
Connections to Age 2
(I want them to skip over a bunch of Age 3's contributions to the gameplay model)
-
Patched pathfinding
(apparently)
-
Historical high mindedness
(educational text, videos, optional books; language appropriate unit acknowlegment, campaigns based on historical events rather than THE FOUNTAIN OF YOUTH *groooan*)
-
Series-correct Unit vs. Building scale.
(Age of Empires had a pretty specific ratio of unit to building size during their 2D days, it gave the architecture a leading role without cluttering up the FOV like in Age 3... I hope they retain it)
-
Multiple historical campaigns with voice acting briefings
that you can tackle however and whenever you wish (basically Age 2)
-
A wide field of view.
-
The largest maps the series has yet seen.
-
A solid framerate when you've got 8 empires fighting it out on a huge map
. (Age 2 used to manage this fine back when Ensemble was scripting it so very well, but Age 2 HD and Age 2 Remastered both chug when the AI load gets high)
-
Globetrotting content.
(I want me some o' dat Amazon, the Land of the Rising Sun, China a la Emperor ROTMK, and I wouldn't mind going back to pre-Colonial USA.)
-
The same general gameplay pacing
(I prefer Empire Total War to Shogun 2 because Shogun does everything it can to speed you up, but Empire lets you take your own time. It's the same with RTSs, I prefer to build up when I'm playing SP, if I want a frenetic pace I'll play online.)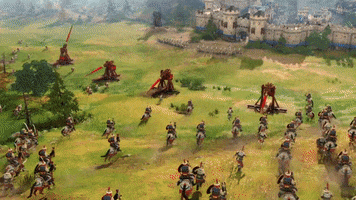 When I play Age of Empires 4 I won't be looking for:
- Reasons to praise XBOX studios.
It's a PC game, made by Relic, deal with it.
-
Ray Tracing
-
Resolution pixel counts
-
Pores on Faces
-
Day 1 Multiplayer Performance
- Unit Counts. 200 population would be gravy.
-
Graphical comparisons with third-party rebuilds of Age 2 and Age 3
(Age 4 clearly has an entirely different aesthetic to the former two games, and it's been made by arguably the leading RTS company still running today, it would be dishonest to directly compare the offerings)
-
Any reinvented wheels, gameplay wise.
(IGN's reviewer whinges about nothing new being brought to the table, but it was the attempt to bring 'new' stuff like railways and crud that undermined age 3. If there's one feature I think might be useful, it would be the Age of Mythology god powers - only they would be non-mystical.. balanced stuff like choosing between buffing your villager work rate or the armour of your soldiers, etc. It's not like any subsequent RTS has hugely improved on the AoE2 formula, just a few quality of life things from SC2 and RoN maybe. I wouldn't mind terrain advantage and concealment in a very subtly way, like in Dawn of War)
*EDIT: I've watched some preview videos (not something I often do) and can see that they have, in a way, implemented something like the new gameplay tweaks I describe above, in great depth.... So yay.
cheese steak jimmy's cheese steak jimmy's cheese steak jimmy's cheese steak jimmy's stone age stone age stone age lumberjack lumberjack lumberjck robin hood robin hood robin hood robin hood this game series was the reason I learnt touch typing
​
When I play Age of Empires 4 I'm going to be most worried about:
-
Uneven frame rate.
(The reason I play the later Age 2 re-releases less than Ensemble's original is because the original runs smooth as butter, for the most part. I think it might have to do with windows compatability but it seems like computers aren't built to handle 8 empires on a giant map into the Imperial Age anymore)
-
Small maps
(Relic are hit and miss here, I just really want the maps to be big enough to house many empires building and fighting over many hours, like Age 2)
-
Bad FOV
(I detest a restrictive FOV, it's one of the main reasons I hated Age 3, Battle for Mordor and Kingdoms of Amlaur too)
-
Underwhelming Campaign options
(if they're too ambitious about the campaigns they do, they might only end up making a handful. I would like 5 or 6)
-
ANY MENTION OF A FOUNTAIN OF YOUTH
- S
low patching to fix things like apparently sketchy pathfinding.
Though I give Relic the benefit of the doubt in all things.
Last edited: