Introduction
It's sometimes said that that there were few good works produced in the years 2000-2009. This isn't too surprising, considering there were roughly 1519 titles made in that decade! It's not hard to see why people missed out on all the gems that were still produced, as a deluge of trash effectively buried many of them.
So I decided to put together a list of shows you might not have heard about, but which are still pretty darn good. I've included; a brief description of each work, it's length (if it's a TV show) and whether it's been licensed. I hope this list will helpful for those who are no longer up-to-date with the current anime releases, or for those who never were in the first place.
TV
Aishiteruze Baby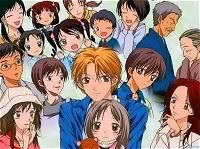 Branduil said:

If you can overlook the sometimes poor animation, this is a charming story of a teenage boy who is forced too look after his young niece after her mother abandons her. Through this experience he gains an understanding of just how immature and childish he was before, attended by some typical shoujo drama. The use of an actual child for Yuzuyu's voice lends the show some authenticity rare in anime.

Length: 26 episodes.
Aoi Bungaku
Aoi Bungaku is a series composed of six story adaptations from classic Japanese literature, with each story being handled by a different director.

"

Aoi Bungaku

still manages to be one of the more ambitious and interesting series to come out of year 2009, where bitter sadness, suffering, things that made these modern classics so timeless and evergreen (aoi) were painted over with Madhouse's own colourful flair, for better or for worse. We definitely need more novel-to-anime adaptations like

Aoi Bungaku

to show that adaptations aren't always doomed to be cast as fading shadows." – Gaguri (

http://guriguriblog.wordpress.com/2010/11/30/aoi-bungaku

)

Length – 12 episodes.
Aria
Licensed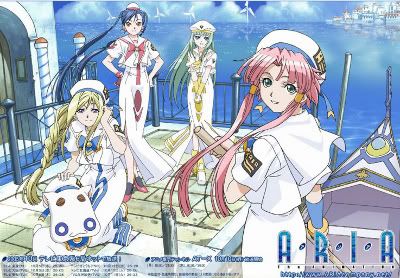 firehawk12 said:

Considered by some to be a "healing anime", Aria is a science fiction show that eschews the classic tenements of science fiction anime, opting instead to portray a hopeful and utopian view of humanity. Our protagonist sets off to start her new life as a gondolier on Neo-Venezia, and her youthful exuberance and joie de vivre encourages you to be swept up into her journey. Although Aria is very much a slice-of-life show, its science fiction setting gives it a sense of adventure as well; indeed, exploring and finding the many hidden wonders of Neo-Venezia (and Mars itself) is as important as seeing our characters grow and develop over the course of the show.
Perhaps the most important aspect of Aria is its optimistic outlook on life; it is a show that celebrates living, reminding us that although time passes, there is always something new for us to experience and enjoy.

Aria is recommended for someone who wants to watch a science fiction show that is about character development, world building and the wonders of being alive.

Length: Season 1 – 13 episodes. Season 2 – 26 episodes. Season 3 – 13 episodes.
Banner of the Stars
Licensed
"This sequel to one of the greatest space opera series (Crest of the Stars) has lost none of its charms. Subtlety governs just about everything here, including character interactions, humour, space battles and even fanservice. Banner of the Stars find it crass in explicit display of brutally butchered soldiers screaming horribly in pain, it much prefers to let silent cries of lost souls resonate under the quiet surface, ever so softly, but with a resounding ring of longevity. Classy, philosophical, but not without its own share of witty humour and heated conflicts, the Stars Trilogy is a must-see for every fans of space opera."- Gaguri

Length: 13 episodes.
BECK: Mongolian Chop Squad
Licensed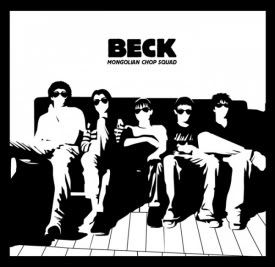 Yukio, known by his friends as "Koyuki", is a regular 14-year-old Japanese boy who enters junior high school with two childhood acquaintances. One is a pervert, and ironically the other is a highly sought after female student. Koyuki's boring life is changed when he saves an odd-looking dog, named Beck, from some kids. Beck's owner turns out to be an emerging rock musician, Ryūsuke Minami, who soon influences Koyuki to start playing the guitar, and even gives one to him. The story focuses on the trials and tribulations of their rock band named BECK, and Koyuki's relationships with the members of the band, in particular Ryûsuke Minami and his sister, Maho Minami.

Length: 26 episodes.
Big Windup
Licensed
jman2050 said:

You get a sports anime that actually *shock* focuses on the sport itself and how baseball affects the lives and relationships of the main cast. If you're at all a baseball fan and can get past the first episode I don't see how you can't eventually get hooked.

Length: Season 1 – 26 episodes. Season 2 – 13 episodes.
Boogiepop Phantom
Licensed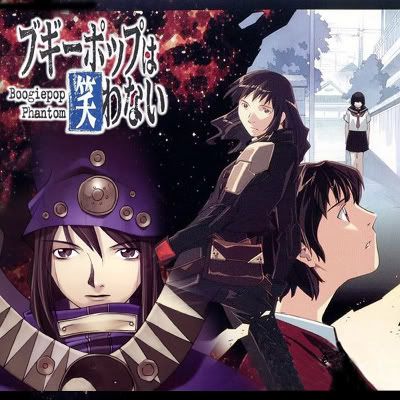 "The story takes place in an unnamed Japanese city, a month after a pillar of light appeared in the night sky and five years after a string of serial killings. Boogiepop Phantom follows an ensemble cast. of characters, mostly high school students, who are witnesses to the incident and its consequences. At the time of the series, high school students have started to disappear again and the blame is placed on Boogiepop, an urban legend who is said to be the personification of Death."

This complex, mysterious title is certainly intriguing and distinctive. However due to obfuscated events, non-linear storytelling and a seemingly disjointed narrative this won't be everyone's cup of tea. Then again, lots of people enjoyed Serial Experiments Lain, so what do I know.

Length: 12 confusing episodes.
Casshern Sins
Licensed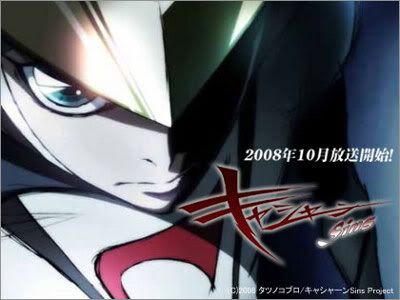 The lone figure of Casshern roams aimlessly through a dying landscape, unsure of who or what he is. All he can be sure of is the constant attacks he receives from those who blame from the current state of the world. Eventually Casshern decides to embarks on a journey to learn more about himself. Kind of.

Despite the familiar "hero with no memory" set-up Casshern Sins manages to be a poignant, beautiful but rather dark tale of a world on the brink of death. And it has totally sweet action scenes to boot.

Length: 24 episodes.
Dennou Coil
"The anime tells the story of Yuko Okonogi a girl who moves into Daikoku Upon arriving in the town, she finds herself integrated into the glasses community of the local children, and discovers that her shrewd grandmother has become a focal point for a major club of these children, called the Coil Cyberinvestigation Agency. This leads to later encounters with the enigmatic Yuko Amasawa a girl with abnormally powerful hacking skills who seems to be hunting for computer viruses in the system known as "illegals" for her own unknown ends, and discoveries tying the various characters' pasts with the truths behind the city's cyber-network..."

More importantly then any of that, this beautifully animated show really shines when it's telling imaginative and charming one-off tales about children interacting with a virtual world. Such as when all the children's glasses cause them all grow living, electronic beards. Yeah.

Length: 26 episodes.
Detroit Metal City
"Soichi Negishi is a shy and gentle young guitar player / singer who dreams of a career as a pop musician. Dreams don't pay the bills, so he's ended up as the lead singer and lead guitarist of a death metal band called "Detroit Metal City." In stage costume he is Johannes Krauser II, rumored to be a terrorist demon from hell, to have killed and raped his parents."

Any show featuring a band with Krauser's ten-rapes per second (just a lyric, I assure you. This is but a comedy!) certainly won't be at home with more sensitive audiences. Yet for those who enjoy a refuge in sheer absurdity, as well as ridiculously over-the-top lyrics and antics, this show is a must.

Length: 12 half-length episodes.
Fantastic Children
Licensed
"The story begins with the mystery of a group of five strange white-haired children, who have been sighted at various points throughout history, stretching from the 1600's to the present day. A detective who has heard of this enigma discovers a strange connection between it and a missing persons case he's been working. Meanwhile, an island boy embarks on a journey with a mysterious orphaned girl who never speaks but is constantly painting pictures of bizarre, incomprehensible landscapes"

There are a number of things about Fantastic Children that are 'classical'. It's art design, it's character work, it's storytelling and the slow but satisfying build up of the central plot. Truly one of my favourite works of the decade, this work seems sadly unknown despite critical acclaim. Go and watch it now.

Length: 26 episodes.
Gambling Apocalypse Kaiji
After graduating from high school in 1996 in Japan, Itō Kaiji moves to Tokyo to get a job, but he fails to find steady employment because of his eccentric disposition and because the country is mired in its first recession since World War II. Depressed, he festers in his apartment, biding the time with cheap pranks, gambles, liquor and cigarettes. Kaiji is always thinking about money and his perpetual poverty frequently brings him to tears.

Kaiji's unrelenting misery continues for two years until he is paid an unexpected visit from a man named Endō, who wants to collect an outstanding debt owed to him in Kaiji's name. Endō gives Kaiji two options - either spend ten years to repay this outstanding debt, or board the gambling ship Espoir ("hope" in French) for one night to clear the debt. Using a con, Endō pressures Kaiji into accepting the deal, believing he will never come back from the voyage.[/I] -

Wikiepedia

For fans of despair, hope, elation and more despair, this brilliant and tense 2007 show is a must-see. Especially true if you enjoyed the psychological warfare found in works like

Death Note

.

Length: 26 nerve-wrecking episodes.
Gankutsuou
Licensed
It's the Count of Monte Cristo: the anime. In space. No, really.

Not only is the one of the most faithful adaptations of the original work (seriously) it's also a bloody good show as well. In a stroke of genius the creators decided to make Albert the protagonist and being the anime in media res (the middle). For those already familiar with the work this provides a novel view of the main events and for those unfamiliar with the tale it allows for a certain air of mystery.

Adapting classical literature into anime probably isn't the easiest task but some how they pulled it off. This anime is easily one of the best shows of the decade.

A small section of viewers may be adversely affected by the unique visual animation within this show, seeking out some videos beforehand may be useful for those prone to motion sickness. In truth, I have no idea how many people this would affect.

Length: 26 epispdes.
Haibane Renmei
Licensed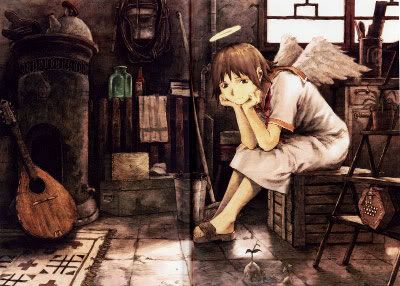 Branduil said:

Yoshitoshi Abe's art will be instantly recognizable to anyone who has watched Serial Experiment Lain or Texhnolyze. Abe conceived of and wrote the series himself, and he brings the same unique sensibility to storytelling that he does to his art. A young girl with no memory of her past wakes up as an angelic-type being. The world they inhabit is vaguely European, with a large wall enclosing them into an area of only a few square miles. Those expecting answers to all of the world's mysteries will be disappointed, as the story is focused on psychological drama and character development. After an opening act that establishes the setting and characters, the series ripens into a potent drama. The soundtrack by Kou Otani(The Shadow of the Colossus) is a masterpiece and perfectly complements the imagery.

Length: 13 episodes.
Hataraki Man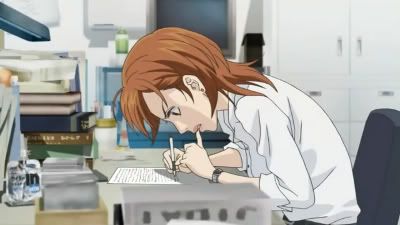 "The story centres on 28-year old Hiroko Matsukata, editor at the magazine Weekly JIDAI. Talented and hard-working, Hiroko's colleagues refer to her as Hataraki Man (literally "working man") because of her dedication to her job. But despite her successes in the workplace, she struggles with moments of self-doubt and with the challenge of balancing life and career."

People occasionally say they've outgrown anime, as they can no longer relate to the child/teenager-orientated content. Yet here's a show about normal people, living normal lives, struggling with issues we can all relate to. Anime isn't exactly well known for dramas about everyday people living normal lives. So when, through some fluke of chance a show gets made, and happens to be excellent, it's certainly deserving of your attention.

Each episode manages to have a well-told story with interesting, believable characters and sometimes genuinely moving scenes. I can't ask more then that.

Length: 11 episodes.
Hidamari Sketch
Licensed
Branduil said:

A peppy slice-of-life comedy from SHAFT, it stands apart from its peers through its use of clever direction and art. Set in an art school, the imagery often approaches collage with Shinbo's mixing of drawn and photographed art, and his attempts to flatten the frame and focus on 2D forms. The music is light, jazzy, and fun. If you are predisposed against the genre you probably won't like it, but others may find it a refreshing change-of-pace from the typical slice-of-life.

Length: Season 1 – 12 episodes. Season 2 – 14 episodes. Season 3 – 12 episodes. And plenty of OVA's.
Kaiba
"One day a young man wakes up in an empty room, with no idea of who or where he is. His only clues are a strange marking on his stomach, a hole in his chest and a locket containing a blurry picture of a girl."

Set in a bizarre universe where people's minds and bodies are thoroughly malleable and interchangeable (for the right price) this story examines our preconceived notions of identity, memory and romance all through the unique lens of it's creator, Masaaki Yuasa, one of the most interesting and original directors of the whole decade.

Everything he produces is worth investigating, although some find the strange stories and designs present in his works to be off-putting.

Nevertheless, I have no trouble recommending this show because there is really nothing else like it.

Length: 12 episodes.
Kemonozume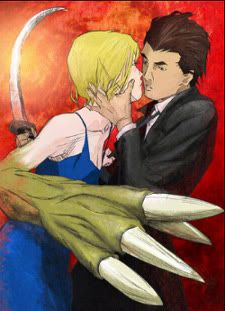 "The story involves the existence of a race of flesh eating creatures, they remain hidden among human-kind while feasting on them secretly. A martial-arts styled school known as Kifuuken was founded to combat the menace, training and arming combatants to face the Shokujinki threat, with the teachings formerly passed down through the Momota family."

Another thoroughly bizarre set-up, coupled with unique design work and animation from Masaaki Yuasa. I'm certain that the general look off this show has put people off in the past, which is shame considering that it contains one of the most well-portrayed romances in anime that I can think of (and doesn't revolve around angst teenagers. Huzzah!) Like all his work, it needs more attention.

Length: 13 episodes.
Kimi ni Todoke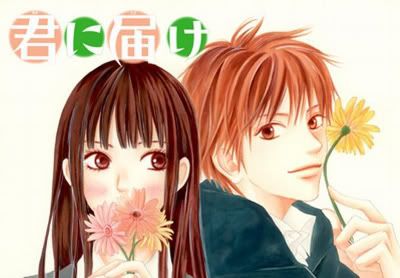 Branduil said:

A shoujo romance, it stands apart for being incredibly well produced(by studio Production I.G.), and for its enduring cheerfulness. Heroine Sawako(not Sadako) is so optimistic, that even her rivals are rendered impotent in their machinations. The secondary characters are also quite charming, perhaps even moreso than the main ones.

Length: 25 episodes.
Koi Kaze
Licensed
"After his girlfriend dumps him for someone else, 27 year old Koshiro has a chance encounter in the subway with Nanoka, a 15-year-old high school girl. He later meets her again at the entrance of an amusement park and since he was just given two free tickets, he invites her to go with him. They immediately feel some connection, despite their age difference.

On leaving the park, they meet their father, leading them to realize that they are brother and sister. This startles them immensely, as they haven't seen each other since their parents got a divorce with split custody some 10 years ago."

"Despite sounding like the setup for a hundred erotic anime, Koi Kaze is nothing of the sort. It's a serious, well written show about forbidden love."-Helen McCarthy.

If you can handle the subject matter, you should find this show rewarding.

Length: 13 episodes.
Kurenai
Branduil said:

From a series of light novels, Kurenai is the story of a poor teenage "negotiator" who is assigned as the bodyguard for the kidnapped daughter of an evil aristocratic family. Produced by the reputable Brains Base, the animation is fluid and uniquely styled, and it takes its story and characters quite seriously.

Length: 12 episodes
Le Portrait de Petit Cossette
Licensed
Branduil said:

Anyone who has ever watched a SHAFT show in the past few years will find this short three-episode OVA familiar. Directed by Akiyuki Shinbo, this psychological thriller focuses on an art student who becomes obsessed with a girl he can see when he holds an antique glass. Using a unique blend of CGI and 2D animation, the series establishes a creepy and disturbing mood, as well as being an unsubtle criticism of contemporary otaku fandom.

Length: Three episodes.
Marmite
Licensed
Firehawk12 said:

in many ways, the modern successor to Onii-sama e..., Maria-sama ga Miteru is about a girl who is new to an exclusive Catholic school and is inadvertently thrust into the middle of a seemingly high-stakes battle within the student council. What makes MariMite different from its predecessor is that the angst and the drama is considerably dialled down. Our characters fret about Valentine's Day chocolates, not about suicide pacts. Very much a character drama, the show charts the development of these relationships and friendships over the course of 4 (and possibly more) seasons.

MariMite, or Maria Watches Over Us, is recommended for someone who wants to watch a realistic character/relationship drama set in contemporary Japan.

Length: Season 1 – 13 episodes. Season 2 – 13 episodes. Season 3 – 13 episodes. Not to forget 5 OVA's.
Michiko to Hatchin
"Michiko Malandro, a sexy and fierce young woman, breaks out of jail and liberates a young Hana "Hatchin" Morenos from her Cinderella-esque life of humiliation and slavery. At Michiko's insistence, the two set off across an unidentified Brazil-inspired South American country on the trail of Hatchin's father (and Michiko's former boyfriend), Hiroshi, a rather unassuming and soft-spoken gangster who supposedly died in a bus explosion ten years prior. Along the way our heroines dart in and out of the lives of figures from Michiko and Hiroshi's past and a number of other unfortunate souls who are drawn into the seedy underbelly of society."- Jeff, of Colony Drop.

A unique setting, a series of strong (but far from perfect) female characters, vibrant art, a strong central story and the occasional Lupin-esque action sequence. Must I say more?

Length: 22 episodes.
Mononoke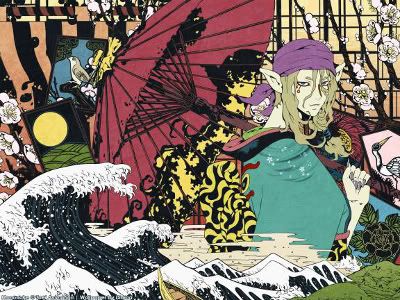 "Mononoke follows a wandering, nameless character known only as the "Medicine Seller". The series is made up of individual chapters in which the medicine seller encounters, combats and subsequently destroys various mononoke. The "mononoke" are a type of ayakashi, unnatural spirits that linger in the human world.

The Medicine Seller always proceeds in the same manner, using his knowledge of the supernatural to fend off the mononoke until he can learn the spirit's shape (Katachi), truth (Makoto) and reasoning (Kotowari). Only then can he unsheathe his sword and exorcise the demon."

Like many great shows dealing with the supernatural, what the Medicine Seller investigates is usually the dark and twisted corners of the human soul. He proceeds like a detective, determined to find the truth, which needs to be brought to light. Dark, mysterious and often complex this show requires the audiences full attention if they wish to plumb it's dark depths.

Length: 12 episodes.
Monster
Licensed
I won't reveal the specifics of the plot, even though the major plot set-up happens fairly early. Suffice to say, this is a detective/mystery work, originally created by Naoki Urasawa.

This suspense thriller is clearly more inspired by Western sources then anything else. The series was produced by studio Madhouse, who produced a near perfect adaptation of the original manga. This really sets it apart from any other anime that you might have seen. More importantly, the shows complex plot and story reveal themselves in a manner which suggests the author actually planned the whole story out.

It's the longest show on this list, and one of the works I imagine people might already be familiar with. I have no problem saying that it's also one of the finest anime ever made. If you've some how missed this show, you should rectify that now.

Length: 74 episodes.