Oct 6, 2018
1,896
3,079
570
Although still not exactly a blockbuster title in the West, Yakuza is no longer just a hidden gem, and is far from the dark days when Yakuza 5 was released only as a result of an online Sony campaign (and even then, it only got a digital release). In fact, what was once thought of even by the developers themselves as a game purely made for the Japanese market is
now selling as many copies in the US alone as
inside its home market.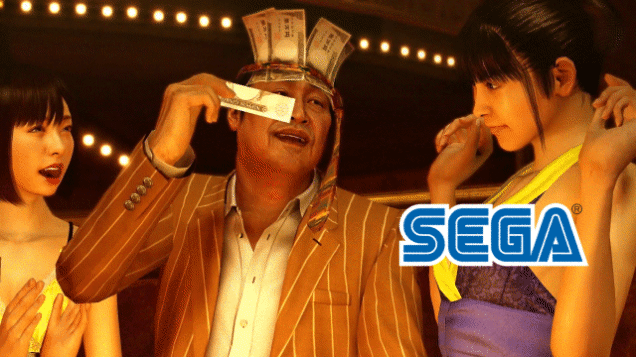 So, where does the series go from here? Let's discuss!
Will Yakuza ever be ported to Xbox?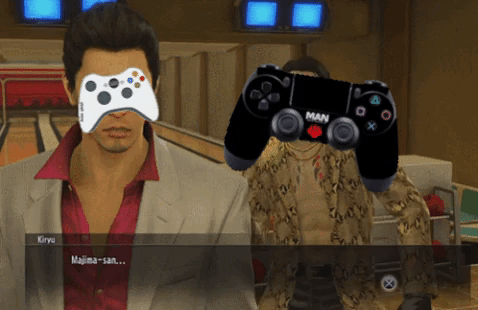 Although the series has now been ported to two non-Sony platforms (the PC and Wii U), Sega has so far given no concrete indication of an Xbox port. Although some people say Japanese games don't have much of an fanbase on Xbox, that hasn't stopped Sega porting some very Japanese-ish games recently (including Resonance of Fate and Valkyria Chronicles 4), so I don't see that as the principal reason. The series creator, Nagoshi, has
previously stated
that Sony were the only platform owner to give their support when they were initially pitching the series, so there might be some Yakuza-like loyalty involved here. While I hope it will get ported, it doesn't seem likely right now.
Will Yakuza ever be ported to Switch?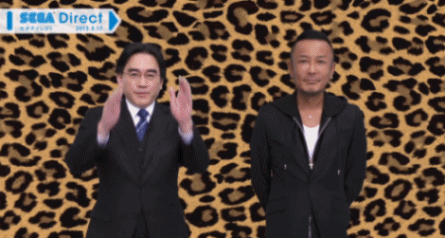 Again, their has been no solid indication that Yakuza will ever be ported to Switch, but at least Nintendo have the advantage of have had Yakuza games on one of their systems before (Yakuza 1 & 2 HD on Wii U). However, this may actually be a curse as that port apparently bombed, and
bombed hard!
Another problem is the perception that Nintendo consoles tend to be very kid-orientated, but the success of games such as Doom suggest that there is an mature market there. Lastly, there is the issue of the relative weakness of the Switch hardware. Dragon Engine games (such as Y6 and Y2 Kiwami) are already at 30 fps on PS4, so there's little chance a viable Switch port of those. Yakuza 0, Kiwami 1, 3, 4 and 5 however were all originally on PS3, so ports are technically possible. Leaving out 2 would be a little awkard, but I suppose they could use the Wii U version from the HD collection, although porting what is essentially a PS2 game would be a little jarring. In its favour, at least Nintendo are sometimes considered (not least by themselves) to not be in direct competition with Sony, so the whole loyalty to Sony thing might not be as much of an issue.
Given all this, I'm more hopeful for a Switch port than I am of an Xbox one.
Future of Yakuza on PC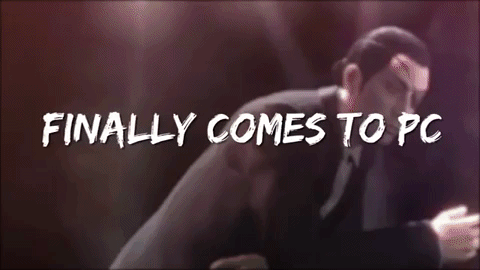 The Yakuza 0 and Kiwami PC announcement was a nice surprise, but it was always uncertain how such a title would perform on PC. Thankfully, it seems to have been very successful indeed. According to Steamspy, the number of sales should be well over 200k by now, it has garnered very positive reviews and the number of peak users seems to be holding up very well (1.862 today, almost 4 months after launch). There was a sort-of
leak
earlier in the year indicating that Yakuza 6 would be coming to the platform too. With the performance of Zero, I'm 99% sure that all the other titles are only a matter of time. Can't wait to see the Dragon Engine at 60 fps and 4K!
Should the new Yakuza (Shin Yakuza) have an English dub?
The only Yakuza to date with an English dub was the original Yakuza 1 on PS2 way back in 2006. Although it gets a lot of criticism, I actually think it's pretty good, with a pretty impressive cast including MArk Hamill as Majima and Michael Madsen as Futoshi Shimano. Judge for yourselves in the video above, where someone has overlaid the PS2 English dub onto the new Kiwami graphics.
While I know a lot of you are like me and couldn't imagine having any other actors but the original Japanese ones vioce Kazuma and friends, there is a large section of gamers (maybe even the majority) who, for whatever reason, just will not play a foreign language sub-titled game. I feel that the Japanese only voice acting really puts a lid on how popular the series can become in the west. The new characters which will come with Shin Yakuza reboot seems like the perfect opportunity to include an English dub. The Yakuza team recently added an English dub to their relatively low budget Fist of the North Star game. Surely they can add one to the next mainline Yakuza game?
Will the spin-offs finally be released in the west?
Although we did get Yakuza Dead Souls in the west (a very underrated game, imo), the ones fans have been really clamouring for are Kenzan and Ishin (set in period Japan). I just want ot know WTF is going on in that gif! There is now hope, as Sega sent out a
survey
asking how interested customers would be in spin-off titles that had never received a western release. A similar question was previously asked about Fist of the North Star, and that was localised soon after. Fingers crossed!
Well, that's all I have to say on the subject. I'd be happy to hear anyone else's opinions, and hopefully some new info that I've missed here. Yakuza might just be my favourite series now, so here's to a bright future!
Last edited: