thinks Halo Infinite is a new graphical benchmark
This is originally a 1998 game, Square released an HD version in 2020 and today, 2021, it feels very new. Moving to a HD, but still traditional world. This is an A+ game and am very pleased with it. Obviously I have never played a final fantasy game before and I still can't figure out the story but it gives you enough pieces (avalanche, cloud's soldier history etc.) Barret overall btw is a beast. And I'll get into the characters below.
I like how they get other characters involve (Tifa from 7th Heaven, and Midgar, and also Aea in the Sec.) and it can draw comparisons to cooperative gameplay in another game.
Tifa I mistook as Cloud's girlfriend than it dawned on me she's married to Barret with a kid so it's more of a relationship dating back to their childhood. What? Ok. Than you have Aerith, another avalanche member but also an ancient which is supposed to get people excited, but to someone new it's a pretty unknown fact but I'll allow it because you'll do jumping jacks for her magic powers and consistent healing powers.
Cloud burnt all his bridges and has baggage from his past and yet he's still by far the most pro merc. out in final fantasy 7, constantly catching enemies like Shinra (and I'll get into the enemies below) slipping. Cloud is a classic hero with a kinda resume that sends enemies packing, the ladies want him and there ain't many characters like him, his big sword gives you so many benefits. Clouds allies look to him for help and he's a classic box office character.
I think the game has so many villains, enemies is definitely not one of Final Fantasy 7's problems. Since the beginning of the game you are hit over the top of the head knowing that shinra (government) is the bad guy. Now this company or government has villains that belong to them.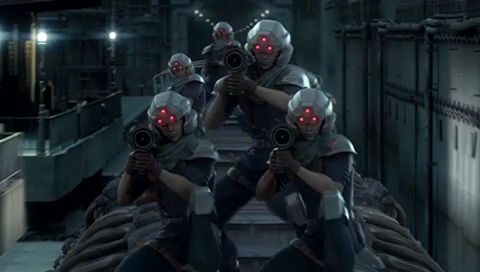 No one accused these guys as being the best but I believe they're capable.
this guy controls the soldiers above.
They hit you with robot mechanical enemies, ghosts that all strike fear in you.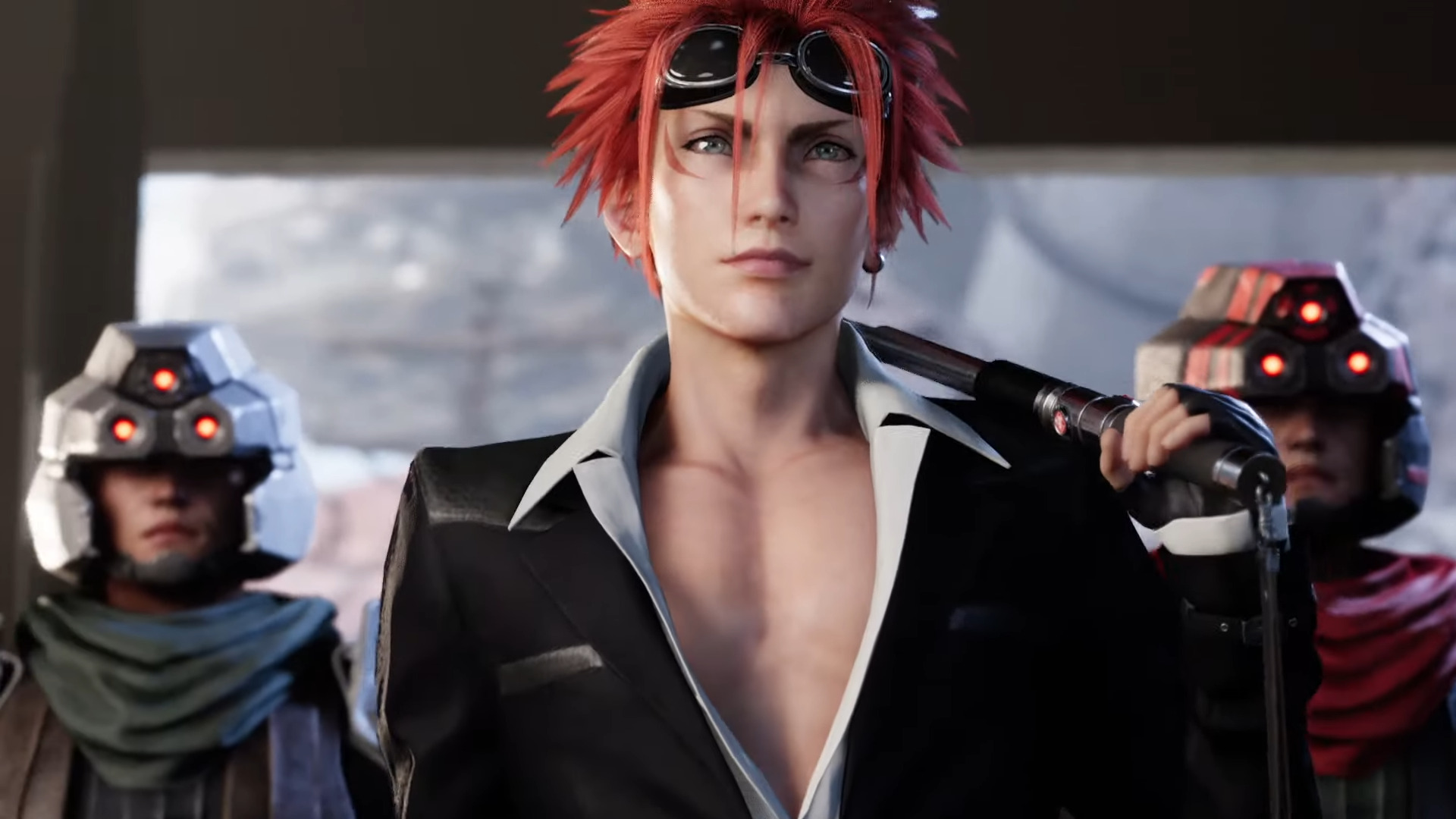 There's also these turks who are bad news.
I've played RPGS (Dragon Age Origins, games today that include RPG elements) and the key to this game is embracing patience, Cloud will cut through enemies and that's exciting but I can't advocate for the linear world. Final Fantasy 7 is the kinda game that would benefit from open world the most.
just look at that, luckily they do a good job of getting the world building right seem below
You see lots of areas that have feelings, really well developed, the unbelievable atmosphere but you think about the reactors that's apart of the main quest.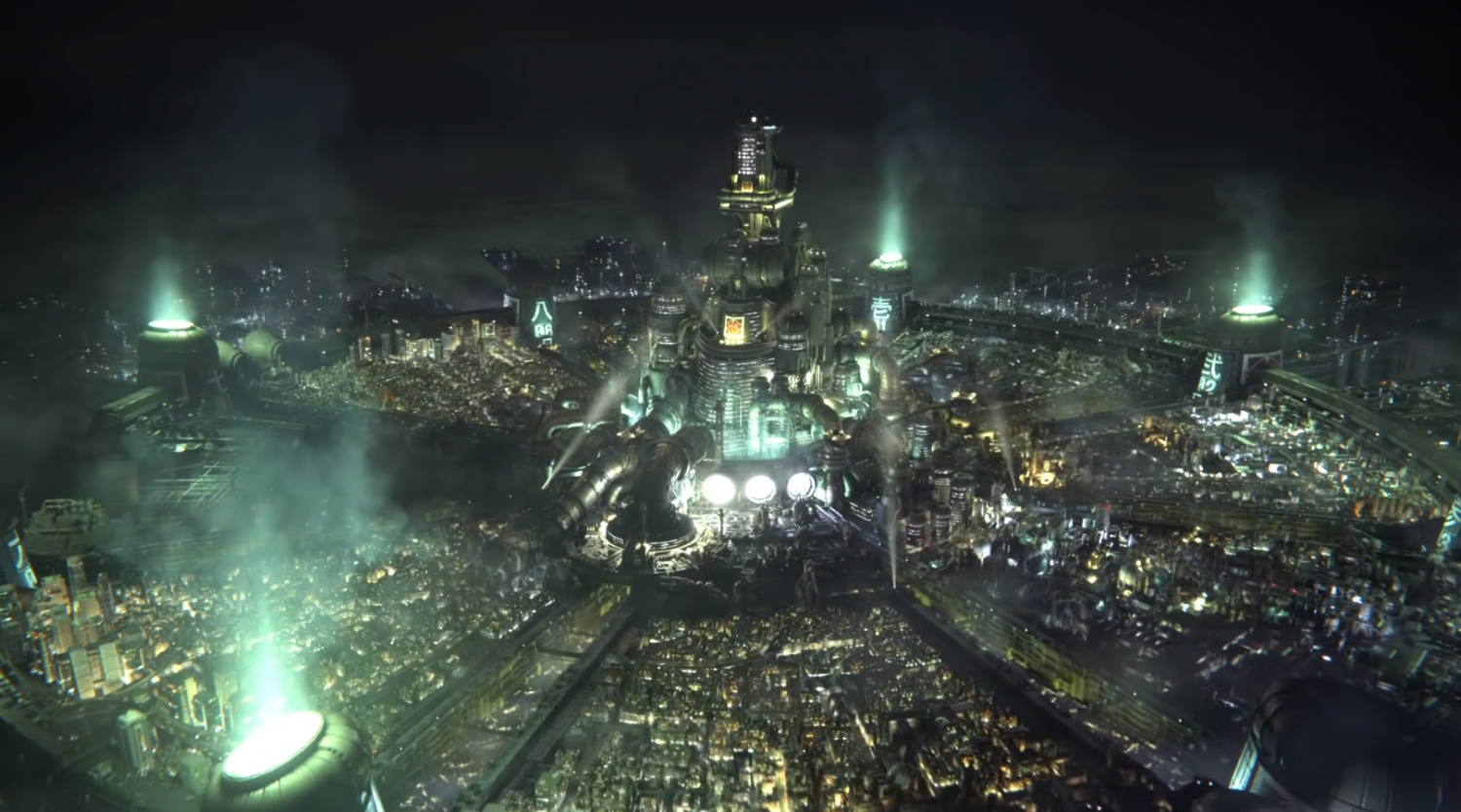 Never has a plot been more clear yet confusing.
What's happening is a big company is taking energy from the planet and point is you're trying to restore the planet to its "natural" ways. You are gonna want to get Cloud's buster sword fully intact by assembling core pieces and you can respect the simple upgrade system.
You're asking for trouble.
Discovering mantra in the middle of the map keeps you involved, the soundtrack is amazing and moving forward I'll put myself in final fantasy conversations in the best interest of the series because the sheer volume of the franchise is MASSIVE and beyond everything said, FF7 reminds me you can hurt some people in the waiting process but overall get a pass for providing something old fresh again. It's a powerhouse of a game I just hate it's a linear world.