thinks Halo Infinite is a new graphical benchmark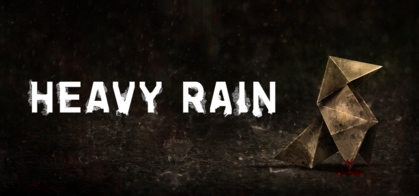 With Heavy Rain Quantic Dream figured out the 3rd person interactive active drama genre way back in 2010/2011 releases. I'm very happy to have revisited this game and for less than $20 thanks to SONY's Playstation summer sale.
The game offers plenty of thrill, acting (through four characters: Ethan Mars, Scott Shelby, Norman Jayden and Madison Paige) in trying to discover who the kidnapper or "Origami Killer" is.
Great detail, only loss is it still uses dark colors obviously.
The story like Beyond: Two Souls is also a slow burn, we're introduced to characters, understand their situations, study their behaviors and ultimately make choices for them. The game sits at a respectable 78 on Metacritic with favorable user reviews (Anything 75 or above is considered good to great).
Norman's equipment (Ari) is pretty cool, it's a mixture of VR reality and drugs. You take off the glasses, glove and the world you see above isn't their anymore. There's a lot of speculation around the technology. Norma himself is a FBI operative and is essentially called in to catch a ghost. The story can get a little distracted when around Norman and the police department but he should be considered a main character.
The characters show they won't quit no matter what the killer does. I think it's a tremendous game and one of the best SONY has to offer and should be considered an all time achievement.
I went back to finish this game after years of not (a lot of that due to being a teenager), I think the game establishes itself with pace, letting you the player make choices and feel like we're due for a PS5 exclusive Quantic Dream game.
The story is a lot about discovering clues on who the killer is, lacks gunplay you'd see in an Uncharted, has the worst color palette going for it which was a problem from that era of games, lacks a dimensional open world, is a common real world kid napping issue involving police, fathers, nurses etc. things that make it not feel like a video game but everything I said as a negative gives the game it's identity and for that I keeps me excited for the future of Quantic Dream.
What does GAF think of Heavy Rain? Let me know in the comments below.