thinks Halo Infinite is a new graphical benchmark
Aug 18, 2017
11,365
8,393
945

This is originally a 2002 game, Nintendo released an HD version in 2013 and today, 2020, it feels very new. Moving to a cell shaded, ocean world makes perfect sense to move away from the last two traditional open world games.
I like how they get other characters involve (Medli in the Dragon Roost Cavern, and the Earth Temple, and also Makar in the Wind temple.) and it can draw comparisons to cooperative gameplay in another game.
The main dungeons are Dragon Roost Cavern, Forbidden Woods, Tower of the Gods, Forsaken Fortress, Earth Temple, Wind Temple and Gaon's Tower and they all play very well, some more favored than others.
You can't really have dungeons without big quests. If you've played a Zelda game before the first thing is pretty obvious, get the Master Sword, this doesn't mean the Master Sword is fully intact. Link must undergo a trial to have the sword cooperate with him at 100% power. Link restores the Master Sword and the other main quest is finding the core pieces (eight shards, to restore the Triforce of Wisdom).
The oceans and islands are very attractive and a lot of hard work was put into island variety.
Like other Zelda games you need bottles for potions to make link stronger, spending time on side quests with some feeling more important than others that reward you with items or hearts and I really give Nintendo credit here in allowing you to roam the oceans in almost an open world atmosphere and at the time of 2002 everything was linear.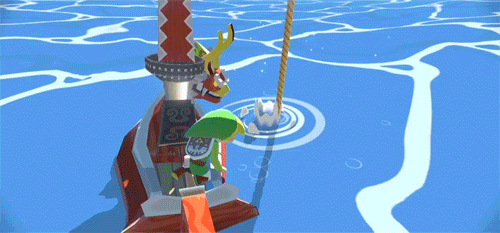 Discovering chests in the middle of the ocean keeps you involved. Amazing.
The soundtrack is the soundtrack fans of the series want, and provides enough mood to keep you engaged.
I can't figure out why people chose to not finish the game, that's amazing to me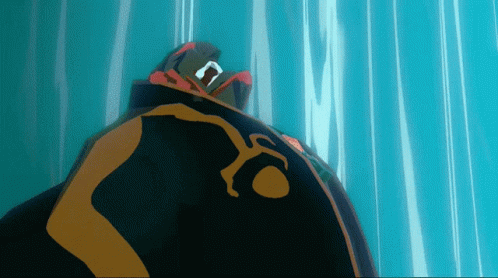 Beyond everything said, Wind Waker reminds me you can take a year or two off from the original Zelda graphics, you can hurt some people in the process but overall get a pass for providing something new.
Wind Waker like other Zelda games in the end is a powerhouse and and I'd like to see Nintendo try to build more worlds around oceans.