Went to Horton Plaza in San Diego today in order to play Mario Kart a little bit earlier. This is primarily a picture post but here are some quick comments.
The wheel works an feels way better than I expected. Making turns feels good although after just a few plays it was a little hard to judge when my kart would begin to drift. (I just noticed there is an automatic and manual selection for drifting)
In terms of level design, the new tracks feel much wider than previous games, even with 12 characters for each race. Even the battle level I played (Delfino Pier) felt very large.
Here come the pics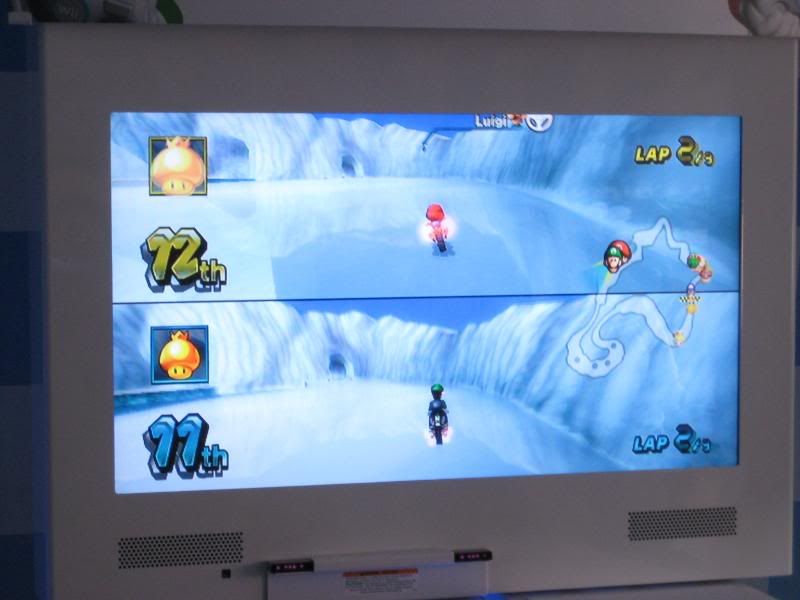 We got a driver's license with our favorite character and weapon...I got Luigi and the red shell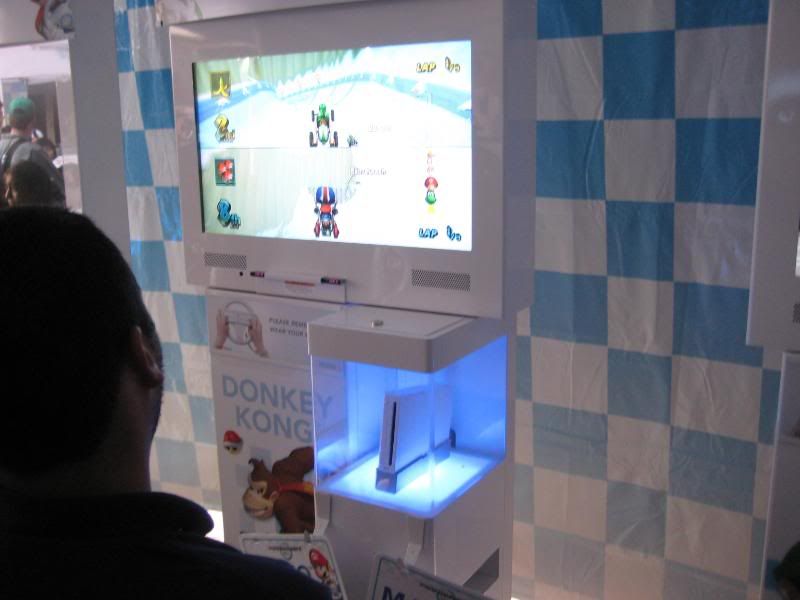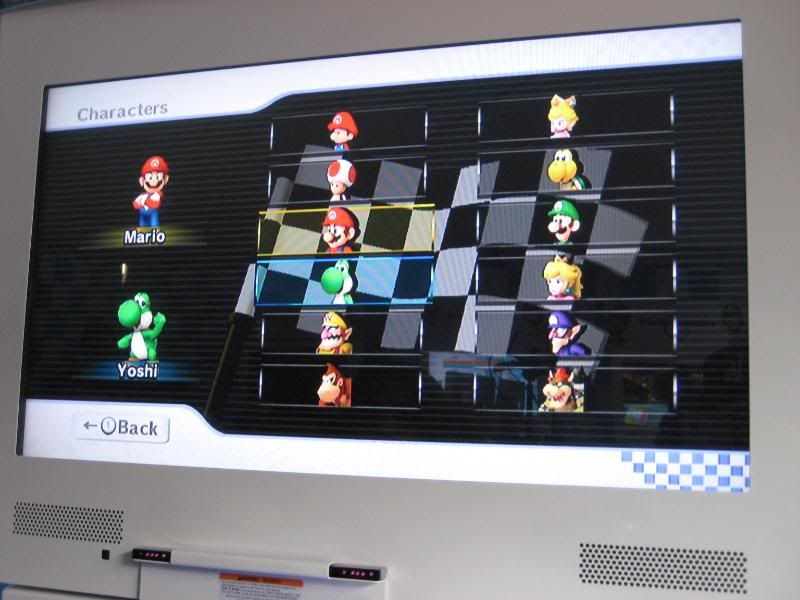 I had no idea there was an automatic or manual selection in Mario Kart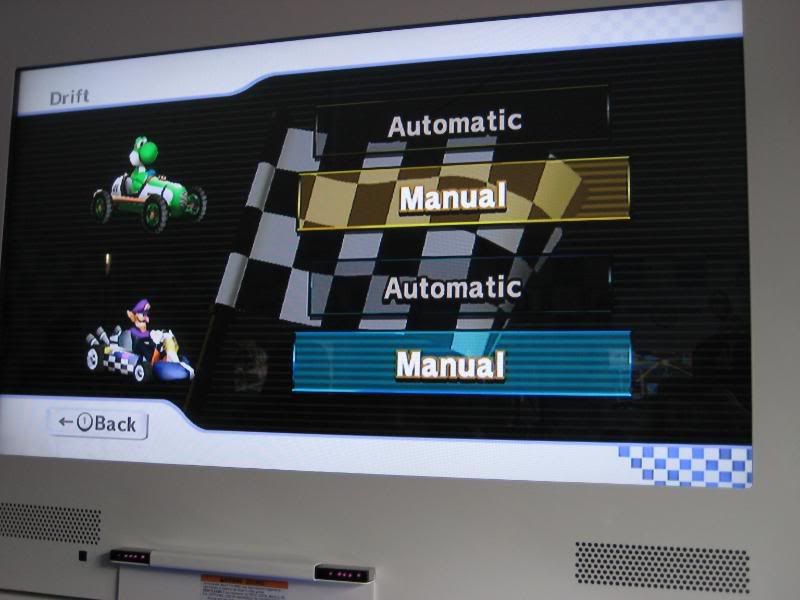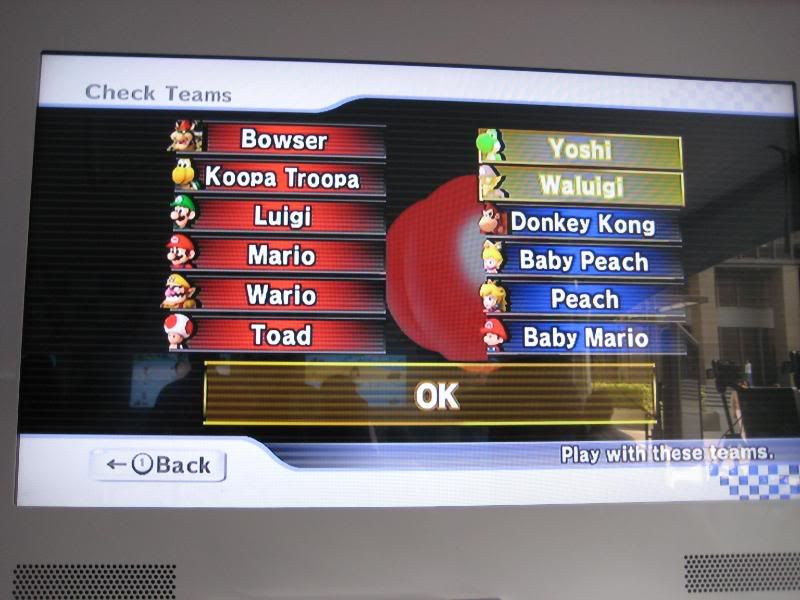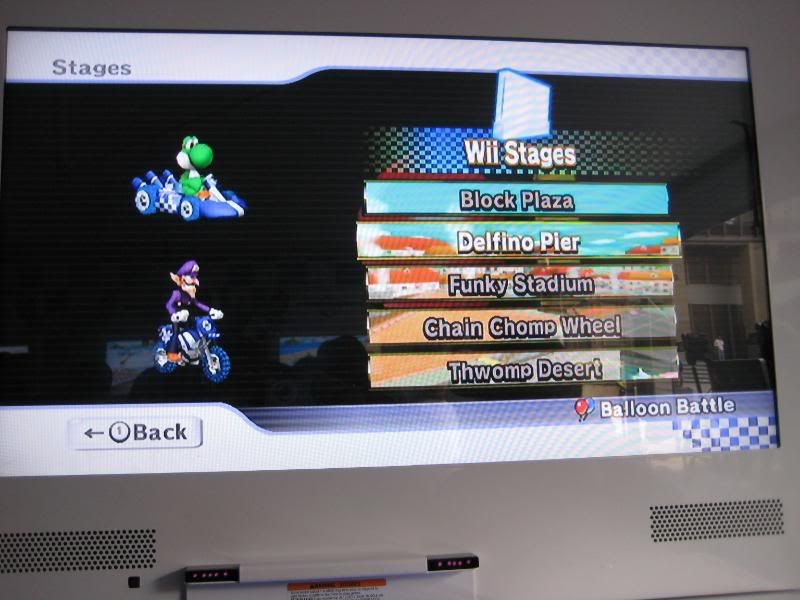 Pictures of some workers in their uniforms