Nov 21, 2014
20,413
35,350
1,420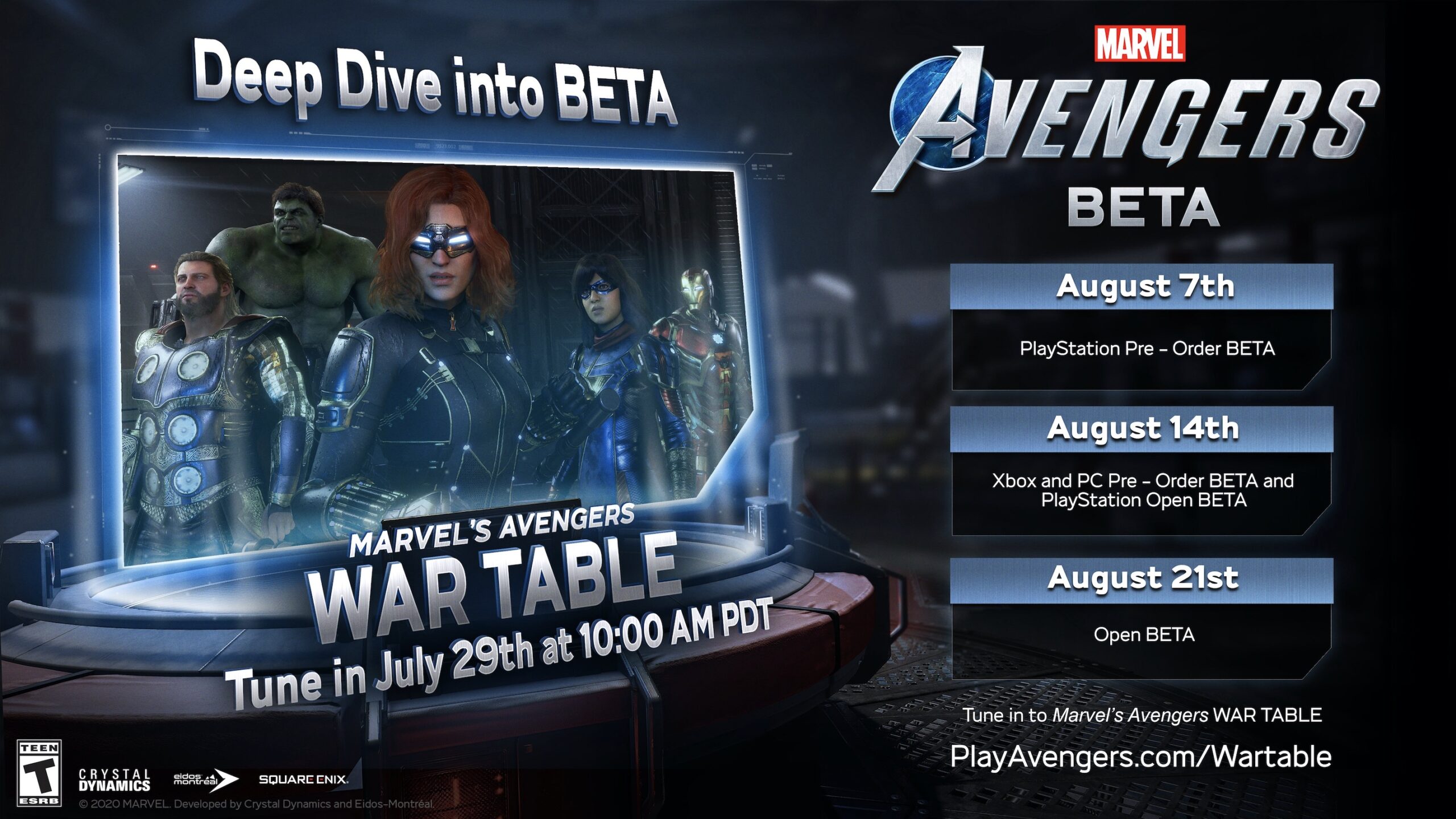 Publisher Square Enix and developers Crystal Dynamics and Eidos Montreal have announced beta dates for Marvel's Avengers.
The dates are as follows:
August 7

PlayStation 4 pre-order beta accses begins

August 14

Xbox One and PC pre-order beta access begins
PlayStation 4 open beta access begins

August 21

Open beta access across all platforms begins
Square Enix also announced that it will host its second Marvel's Avengers "War Table" presentation on
July 29 at 10:00 a.m. PT / 1:00 p.m. ET
, which will provide more information about the beta.
Speaking to IGN, Marvel's Avengers creative director Shaun Escayg teased that the beta will include campaign content, co-op missions, hero progression, and exploration in War Zone and Drop Zones, as to allow players to "experience most of things that you'll be doing in the full game."
Gematsu
Marvel's Avengers will be getting a beta across PS4, Xbox One, and PC next month - find out when you can jump in.
www.ign.com