Update 4th of May
Mass Effect 3 controller support is released. A little bit buggy but it's out at least.
Here
UPDATE 26th of April (See bottom of post)
Since originally posting the thread the creator "Moonshine" has reopened his IndieGoGo Campaign to get the mods for Mass Effect 1 and Mass Effect 3
Mass Effect Controller Support IndieGoGo
Note: Campaign does not currently support paypal. He is considering opening it up to Paypal support but has been burned in the past.
Why should I care
If you don't play mass effect or have an aversion to controller support then you won't However if you do care about mass effect and like controller support then it's important to understand that this might be the only way to ever play Mass Effect Trilogy on PC with a controller*
What about pinnacle game profiler/xpadder
Those utilities work fine but this mods outclasses them in every possible way. First it's free (unlike pinnacle) secondly it ports the Powers/Combat Wheel from console version to PC which is perfect for for controllers and no amount of button mapping is going to fix they janky PC interface.
Why should I be donating
It's a tough one, I feel the guy deserves it to be honest. Many have tried to do something similar but no one has cracked it yet until Moonshine, Additionally you are not funding controller support specifically you are funding a new laptop for this guy. Which is beneficial regardless. Finally this isn't hacked together support. Its complete. Controller vibration, Button Prompts etc. The real deal.
Let me see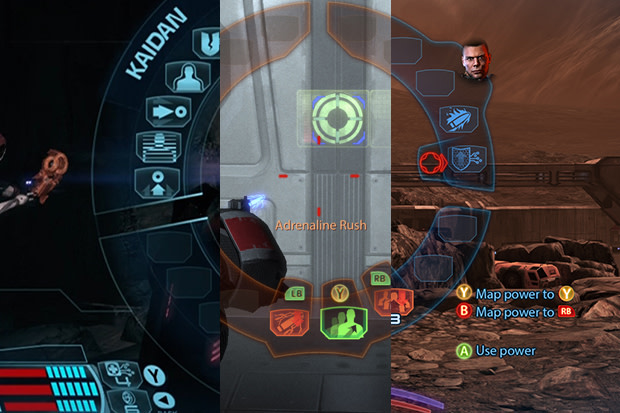 Releases
Mass Effect 2
The file and instructions can be found
Here
Huge credit to moonshine @ me3explorer.freeforums.org for this hard work which is literally years in the waiting/making.
Resident Gaffer: Gojeran recorded some gameplay
Here
UPDATE
Moonshine has a new laptop and is working away on ME1 and ME3 support, ME3 support is expected soon.
Update from Moonshine
The funds reached my bank account today. I'll be ordering the laptop this afternoon, and hopefully should have it tomorrow (friday at the latest). So yay, finally, we're sort of here now. We've gotten to the finish line, kinda. By this time next week, if all goes to plan, there will have been an ME3 release. I look forward to finally being able to share it with you all.