Update:
It is now up on Rockstar's site
:
http://www.rockstargames.com/videos#/?video=8881
And on YouTube:
http://www.youtube.com/watch?v=69iDdW4lGCA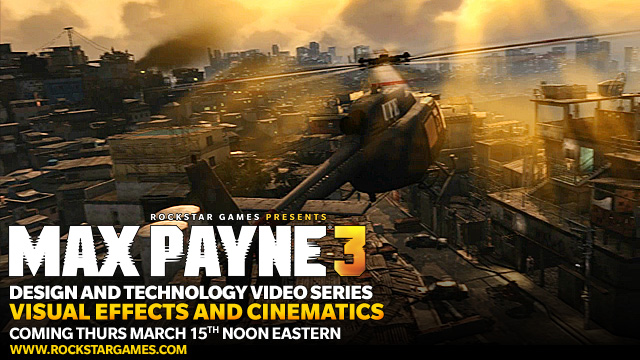 http://www.rockstargames.com/newswire/article/22331/coming-tomorrow-visual-effects-and-cinematics-the-next-video-in-.html
Coming tomorrow Thursday, March 15th at noon Eastern, look for the latest video in the Max Payne 3 Design and Technology Series.

Visual Effects and Cinematics focuses on what makes Max Payne 3 a uniquely cinematic action game, thanks to a series of presentation innovations that move the game seamlessly from cutscene to gunplay and from one chapter to the next, resulting in an immersive experience that keeps the player locked in Max's dark and twisted story.

Watch it here at the Rockstar Newswire or at the official Max Payne 3 website tomorrow.
EXCITED!
Edit: Thanks to Stumpokapow for changing the date. Sorry if the initial thread title caused a humongous erection which was then deflated till tomorrow.