so... how many units did capcom ship for gaist crusher? are there any estimates?
Kinda unrelated but according to that xyo site Bloodmasque has 97k downloads on the iOS. The thing costs 6 euro (not including any promotion). So altogether Square made 582k euro from the game. I wonder if that game payed for itself.
also don't forget about apples cut... they take like up to 30%(?). Although I am not sure how much they take exactly.
also just toyed with the hardware graphs: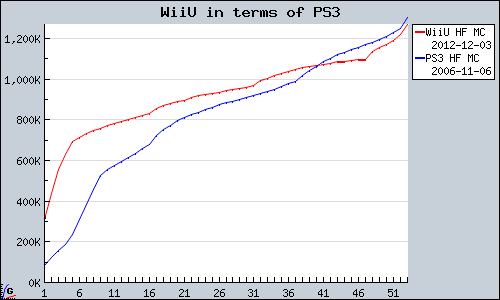 (I hope I used it correctly)
With some help thanks to the holiday-boost, the wiiu might actually overtake the ps3 again.
And then in January it falls back to behind again and never again crosses PS3 line.
so what?