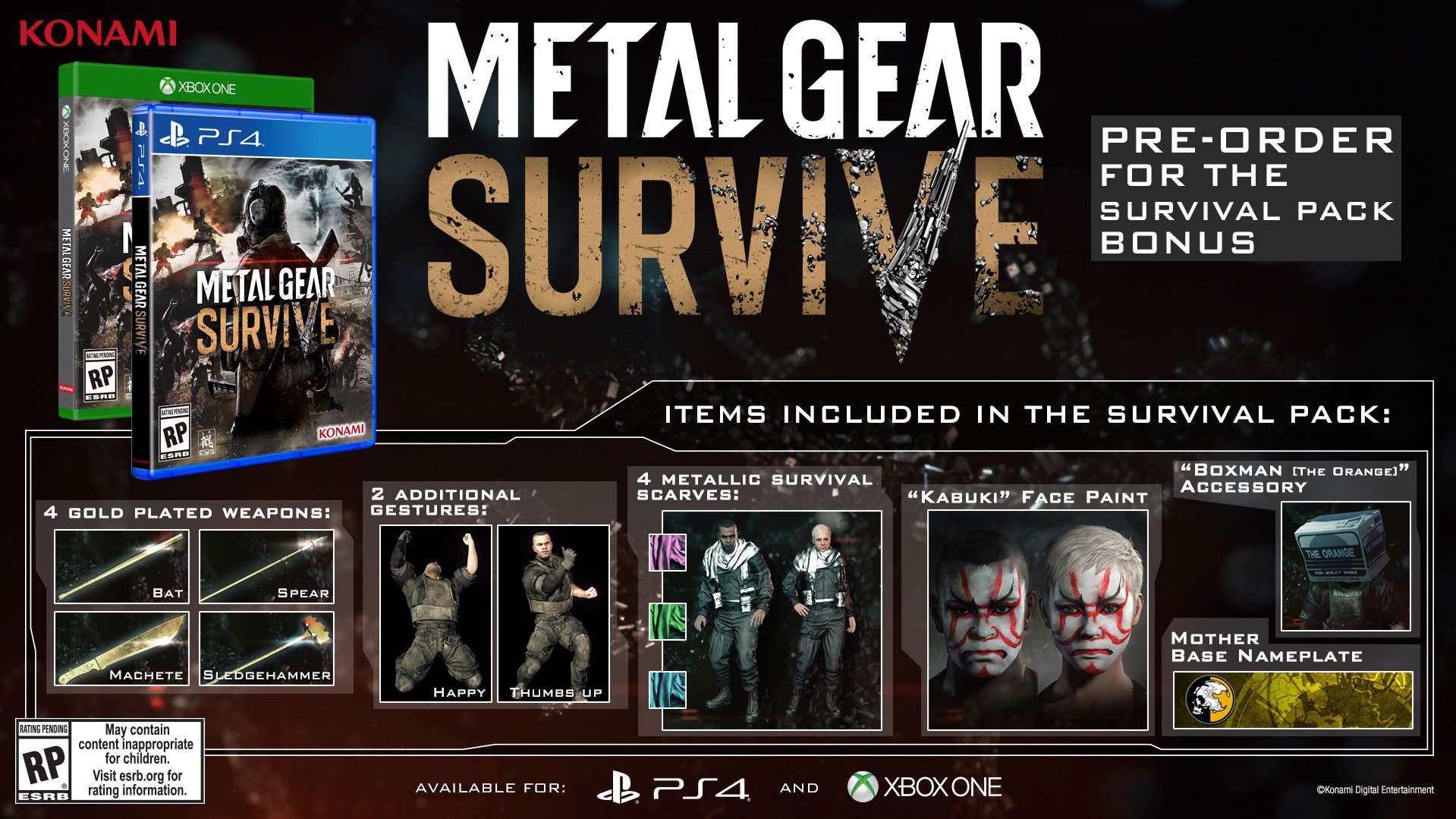 Metal Gear Survive, the survival game spinoff of Metal Gear Solid 5: The Phantom Pain, will be released in North America on Feb. 20, 2018, Konami announced today. The game will come to Europe two days later.

On Twitter, Konami listed a handful of incentives that will be offered to those who pre-order the game on PlayStation 4 or Xbox One. These include four gold-plated weapons, two emote gestures ("happy" and "thumbs up"), four metallic survival scarves, kabuki-style face paint, a Mother Base nameplate and an accessory called "Boxman" — a throwback to Metal Gear Solid's "The Orange" cardboard box.

Konami's tweet doesn't mention the Windows PC version of Metal Gear Survive, so it's not clear if the release dates and Survival Pack pre-order incentive items will be available for the Steam release. We've asked Konami for clarification.
https://www.polygon.com/2017/10/25/16541790/metal-gear-survive-release-date-ps4-xbox-one-konami