Dec 7, 2020
1,654
4,209
535
A CRYPTIC TRANSMISSION​
Video footage from an unknown source indicates that the deadly X parasite—thought to have been eradicated—may still live.
The Galactic Federation dispatches a special unit consisting of seven E.M.M.I. robots to the remote planet ZDR, believed to be the source of the transmission. Soon after arriving on ZDR, the whole unit vanishes.
As the only one immune to the X parasite, intergalactic bounty hunter Samus Aran is sent in to find out what happened.
Shortly after landing, a mysterious foe traps Samus deep below the surface of this dangerous world.
Now, Samus must hunt or be hunted as she makes her way through a labyrinth of enemies to reach the surface.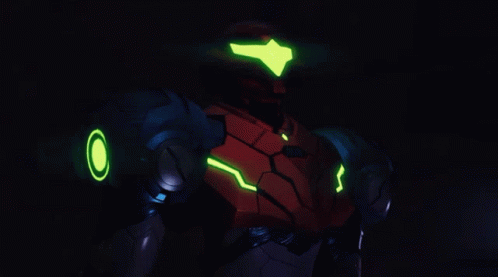 Metroid Dread
is an
action-adventure game
in which players control bounty hunter
Samus Aran
as she explores the planet ZDR. It retains the
side-scrolling
gameplay of previous
Metroid
games, alongside the free aim and melee attacks added in
Samus Returns
(2017). Samus can also slide and cling to blue surfaces.
[2]
Dread
also adds
stealth
elements, with Samus avoiding the almost indestructible EMMI robots by hiding, reducing her noise, and using the Phantom Cloak, camouflage that reduces her noise but slows her movement. If an EMMI robot catches Samus, the player has a brief chance to perform a melee counter and escape; if they fail, Samus is killed.
[2]
87:
Top Critic Average
91%:
Critics Recommend
89%:
Metascore
Click here for overview trailer.
Last edited: