Mojang are now hosting the pre-release version of 1.8 Adventure Update for Minecraft, it runs (EDIT - not perfectly). Rather than spoil any of its surprises, I'll just host a screenshot I made.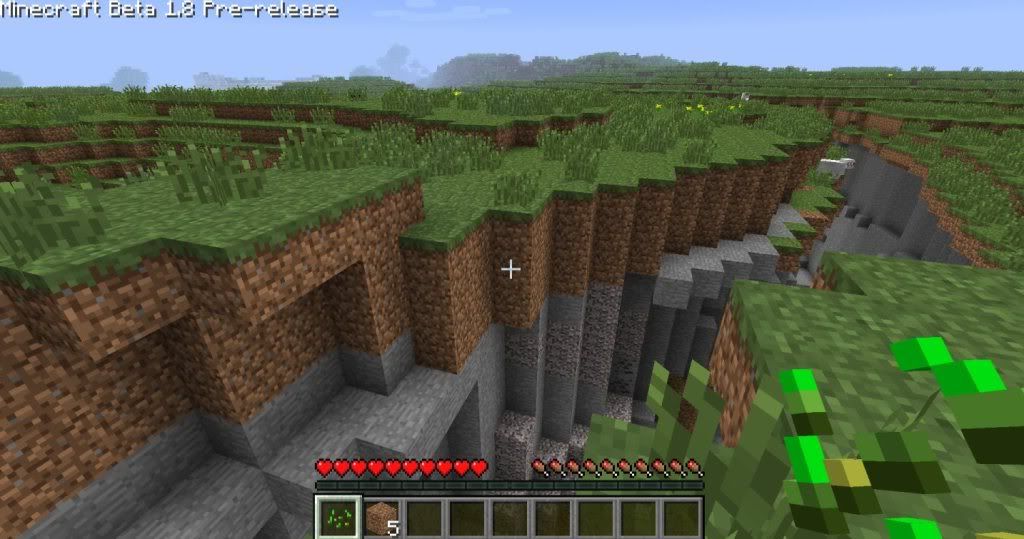 Initial impressions are that the biomes are VAST, there are lakes, and as you can see, a huge deep ravine cutting through the landscape.
In this version of the game there are far more significant things like
villages, dungeons, abandoned mines, new mobs, new drops, hunger, part of the experience system, new blocks and surprises.
Some people are saying that this version is a "leak", but Notch seems to be joking about this on Twitter. He notes that the supposed leaked version is hosted by Mojang. He gives everyone his blessing to download it:
Ooh, looks like 1.8 has leaked, not that I'd ever admit that.
Be careful when installing software you don't trust though. 59 minutes ago

If you do use it, remember to report bugs, and to feel slightly bad.
59 minutes ago

(I am fine with you using it. Make sure you get it from the leaked url we are hosting, though) 56 minutes ago
I though this was thread worthy as a lot of people have been waiting for this. Instructions on how to play:
(1) Downloading the Client from the URL given
here
.
(2) Go to the start menu and type "%appdata%". Go into the ".minecraft" folder, go into the "bin" folder and replace the "minecraft.jar" file with the one you just downloaded.
(3) (optional) Go back into the ".minecraft" folder and back up your saves. With prerelease software this just makes sense.
You need a Minecraft account to play, if this wasn't obvious. Have fun.