While we don't know exactly how much it's making, based on financial reports with "amount earned per day" numbers, we know #4 tends to be ~$1+ million a day.
At minimum, we can say it's making a lot of money.
The only apps above it right now are Monster Strike, Puzzle & Dragons, LINE (chat/social network app), and Disney Tsum Tsum (it's a match 3 type puzzle game).
Of course, the real challenge becomes how it holds up over the coming months, determining whether it weaves in and out of the top of the chart like a successful app or tanks out of the top 100 and into obscurity, but the debut is majorly successful.
Since I know some people are curious whether or not this happens for every app, especially with a major brand, for comparison, Final Fantasy Legends peaked at #28.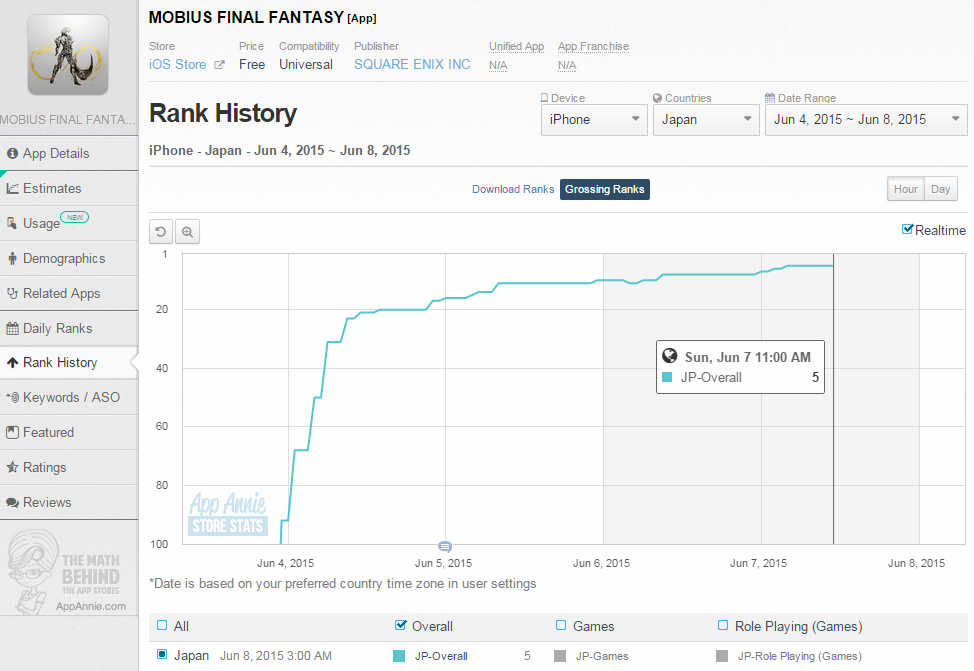 Source:
https://www.appannie.com/apps/ios/a...d=2015-06-08&device=iphone&view=grossing&lm=1