First, K-pop stans. While some of them are chill, but omg the majority are hella annoying, they trigger me so much. They seem very obsessive and over-protective. Like for example Blackpink released a new song, I would comment "umm sorry but this song is bad(which most of their music is tbh) then I would have a whole squad of a triggered 13yo dragging me for saying I didn't like the song. Or if you said for example i don't like this outfit of this member, they would fuck you up. For some of them having a favorite members is problematic and disrespectful, you must like all the members. It's like your psycho ex.
oh and don't let me start with the bragging about the album sales, charts and youtube views, like I don't understand the obsession, you are not getting a penny from that.
Now the k-pop industry itself is pretty disgusting tbh. The K-pop companies have no work ethics, they under-pay their artists and over-work them to the point some of them become ill and have to be hospitalized.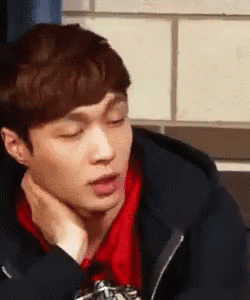 They are focused so much on looks, like you can't debut if you don't look attractive, it's too superficial. They have beauty standards that you must fit them and it keeps getting worse and worse as time passes or if you are not extremely skinny to the point of almost becoming anorexic, sometimes you can see their ribcage while they dance.
They go through a strict diet to look so skinny like that.
Now the artists... it's even hard to call these people artists. they were built through a system that taught them how to sing, dance and act, they don't make their own music or cheography or have any creative freedom (they are in it just for the momey tbh). almost everything is artificial, even their own personality, they have to always to be cheerful and innocent in order make money and not piss off their fans.(it's funny when some of them get exposed for bullying in school or sexual harassment)
Okey I think that's it. My problem isn't the kpop groups themselves, but the fandom and the industry nature the korean pop culture itself that make me feel sick. I never really supported any of the groups or cared much about them. some of the music is really good tbh, i just casually listen to some of it on spotfiy. my Spotify list is like 1% K-pop.
I think yeah, that's it...
Last edited: