Source:
https://gamerant.com/iphone-app-ps5-dualsense-controller-triggers/
Recently, a new app was released that looks to give PS5 fans more control over the settings of their DualSense controllers. Known as the PS5 Controller Trigger Test, fans can use the app to access several cool features relating to the adaptive triggers.
Among the many options, players can test out vibration, feedback, and weapon feedback. These features get in-depth as they allow players to adjust settings, such as Start Position and Amplitude.
In addition to these features, the UI of the app lets users check battery life and change the light color on the controller.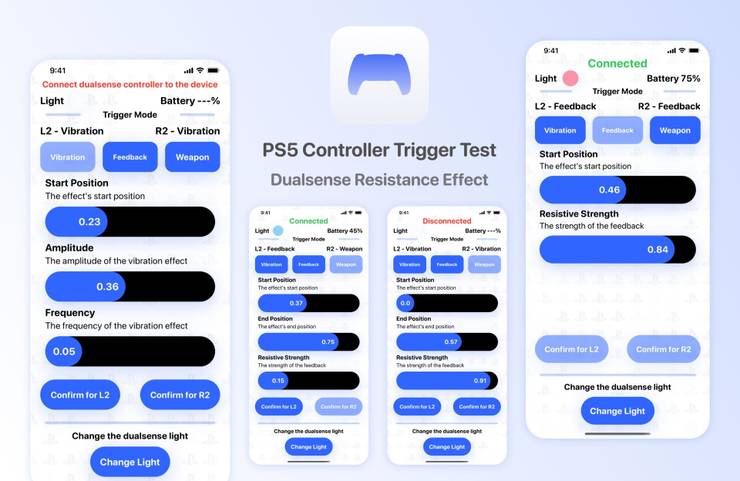 In order to make use of the app, gamers must connect the PS5 DualSense controller to their mobile device. In addition,
it is worth noting that this new app is not free. However, the barrier to entry is relatively low as it only costs $1.99 to download
. Currently, the app is available on the App Store for iPhone and iPads using iOS/iPad OS 14.5 or later. In addition, it has Mac support, but the system must include Apple's proprietary M1 chip.
Unfortunately, the app is not available on Android devices, but the developer stated they could bring it to the platform in the future.