Jan 8, 2011
3,748
0
0
111
https://twitter.com/Pokemon_cojp/status/893788719127441413
Shigeru Ohmori, the director of Sun/Moon will apparently be on the show "Pokenchi", which starts tomorrow at 8 am JST (so in around 11/12 hours or so) to talk about the latest US/UM information and a "shock announcement" regarding the anime. His segment won't likely happen until the end of the show, which will be around 8:30.
There's been a few theories (along with a blurry magazine scan) which indicate that Lycanroc will be receiving a new form, and Ash's Rockruff will evolve into said form in the next episode that will air on Thursday.
Update:
Dusk Form Lycanroc confirmed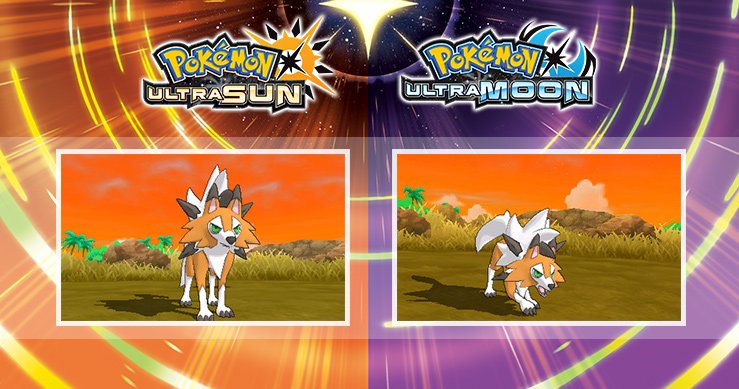 Dusk Form Lycanroc will bare its fangs in Pokémon Ultra Sun and Pokémon Ultra Moon.

It's been confirmed that a new form of Lycanroc appears in the world of Pokémon Ultra Sun and Pokémon Ultra Moon—Dusk Form. The colors of Dusk Form Lycanroc's body and eyes differ from those of previously discovered Lycanroc, Midday Form and Midnight Form.

You can't get Dusk Form Lycanroc on your team by ordinary methods, such as discovering the mysterious Pokémon in the wild.

So check back soon for news on how you can get Dusk Form Lycanroc, along with more details on the upcoming Pokémon Ultra Sun and Pokémon Ultra Moon games.