Just got the french PR, it's to "celebrate the 25 years anniversary of the franchise".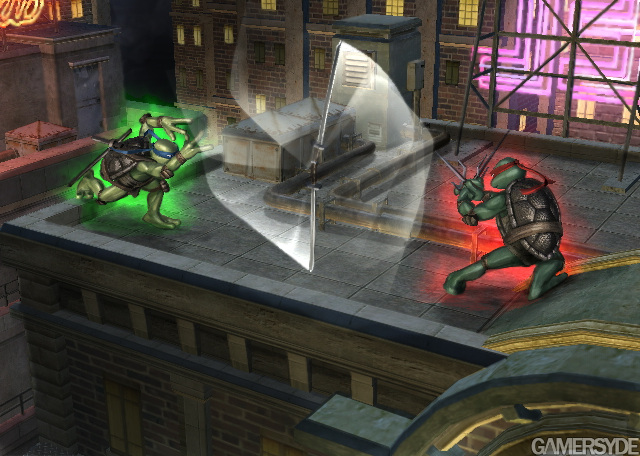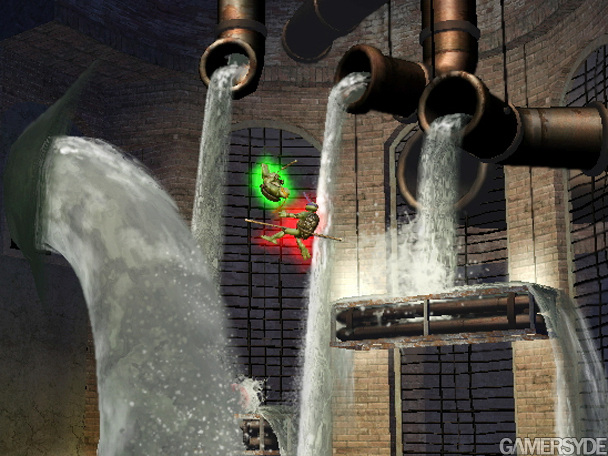 It's a 4 players fighting game, no platforms mentioned. (Edit: Looks like it's for Wii only)
Here is the French PR, I'll update when I get the English one:
UBISOFT® CELEBRE LE 25EME ANNIVERSAIRE DES TORTUES NINJA® AVEC LE LANCEMENT D'UN NOUVEAU JEU VIDEO





Paris, le 26 Janvier, 2009 – Ubisoft annonce la sortie à l'automne 2009 du jeu vidéo Teenage Mutant Ninja Turtles® : Smash up (TMNT®). Cette version est la première version entièrement inédite à avoir un scenario original non inspiré d'une série télévisée, une bande dessinée ou d'un film TMNT®. Game Arts, connu pour avoir développé un autre jeu salué par la critique : Super Smash Bros™ Brawl sur Wii™, propose ici un jeu de combat à quatre joueurs. La sortie du jeu TMNT® : Smash up est une étape clef d'une année de célébration du 25ème anniversaire des TMNT®, nommée "Shell-ebration". A cette occasion, les fans des TMNT® découvriront de nouveaux produits dérivés exceptionnels et pourront vivre des expériences inédites aux Etats-Unis et à travers le monde.



La franchise Teenage Mutant Ninja Turtles® connaît depuis 25 ans un succès continu, et est à l'origine de nombreux records dont : le jeu qui s'est vendu le plus sur le Xbox LIVE® Arcade en 2007 ; N°1 des séries TV américaines du samedi matin dans les années 80 et début 90 ; N°1 des dessins animés quotidiens pour les enfants aux Etats-Unis ; N°1 sur Nintendo Entertainment System™ et Game Boy™ Advance.



"Nous sommes très enthousiastes à l'idée de célébrer le 25ème anniversaire de la première bande-dessinée TMNT®. Nous avons plusieurs évènements planifiés pour 2009," a déclaré Gary Richardson, Directeur des Studios Mirage. "Le jeu vidéo exceptionnel qu'Ubisoft publiera en 2009 représente une étape importante de cette célébration des Tortues avec les fans du monde entier."



"La création d'un tout nouveau jeu constitue le meilleur hommage pouvant être fait aux Tortues et donnera le coup d'envoi des 25 prochaines années de succès," a assuré John Parkes, Directeur marketing d'Ubisoft EMEA. "C'est un véritable plaisir que de collaborer avec Mirage pour la célébration mondiale du 25ème anniversaire des Tortues."