Since you guys liked my drawing so much, I finished it! I feel like an actual Diddy Kong Racing 2 would have some original characters on the roster. This is what I'd do if the game could only use preexisting characters.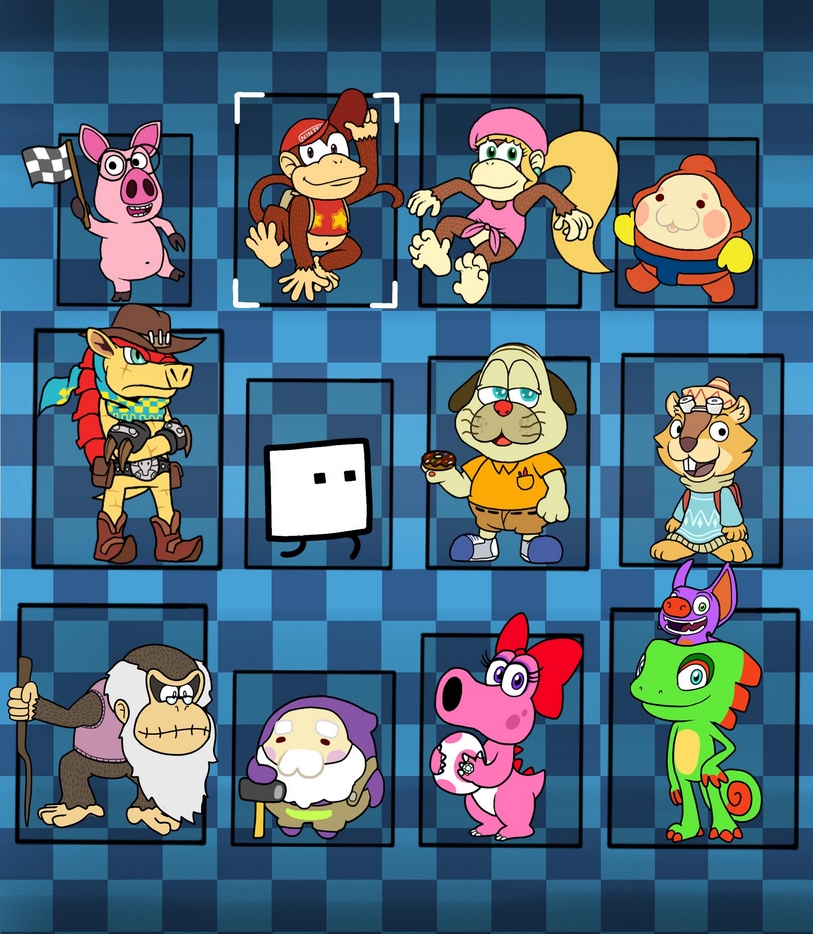 That squirrel in the sweater speaks to me...
Also lol at birdo being the side series rep.