Jun 13, 2019
2,661
4,824
475
Nintendo Life article:
Nintendo is set to remaster "most of Super Mario's 35-year back catalogue" on Switch to celebrate the franchise's 35th anniversary this year, according to a new report.
The monumental news comes from trusted site
VGC
, which credits "multiple sources" for the information provided. Apparently, Nintendo is set to hold an event which will coincide with the anniversary, with all plans due to be revealed alongside new details of Nintendo's partnership with Universal and more.
The specific games theoretically coming our way haven't been mentioned, but the report mentions that as well as the remasters noted above, "several other Mario titles" are also launching in 2020, including a new
Paper Mario
game.
We can't quite believe what we're writing, so we'll be staying glued to our screens for the foreseeable future and will, of course, update you should Nintendo announce these plans officially.
In the meantime, though, feel free to share your excitement with us in the comments below. Which games would you like to see?
Super Mario Galaxy
?
Super Mario Sunshine
? Everything ever?
Wow.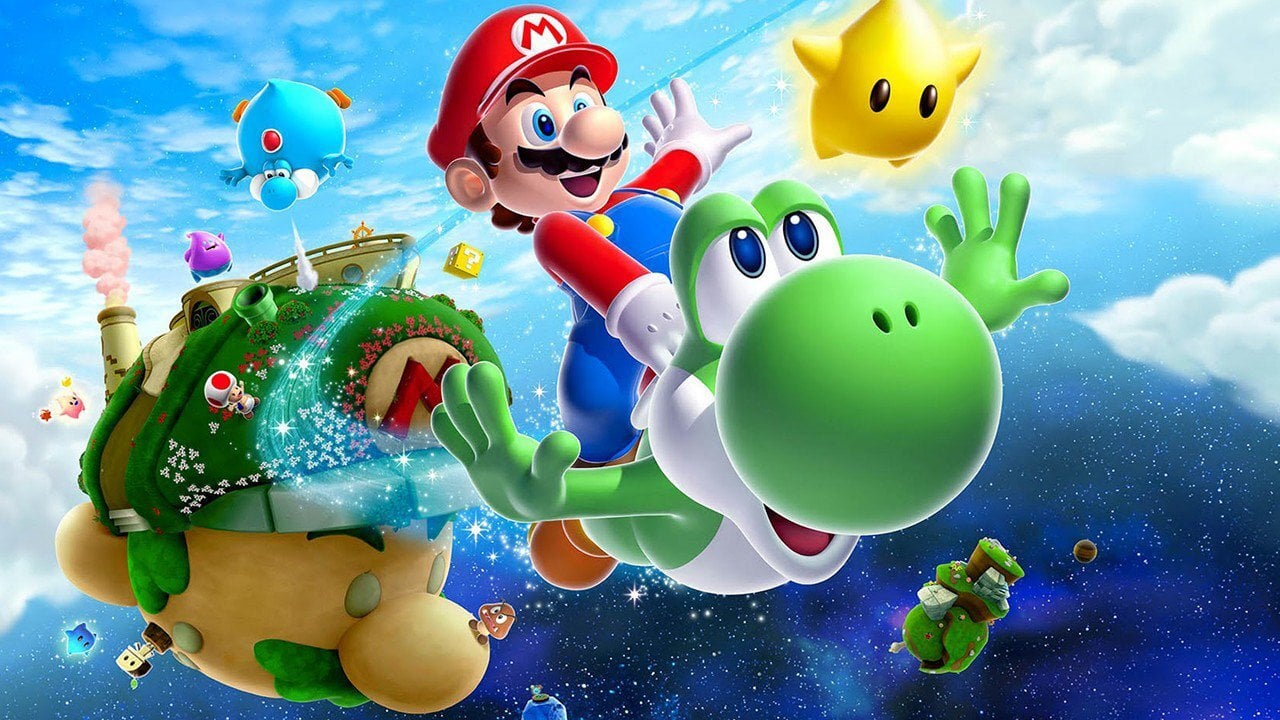 Update: Galaxy, Sunshine, 64 all reportedly in the works

www.nintendolife.com
-----
Update from Eurogamer:
Eurogamer sources have indicated that Mario Galaxy is indeed one of the games being readied for a remaster, alongside a couple of other 3D Mario favourites. [UPDATE:
Gematsu
has now confirmed these as Mario 64 and Mario Sunshine, which Eurogamer can corroborate.]
Many earlier Mario games are already available on Switch via the console's Switch Online NES and SNES apps.
Second, the report states "several other Mario titles" will release in 2020, including a new Paper Mario.
Eurogamer sources have confirmed a new Paper Mario is in the works, along with a Deluxe version of Super Mario 3D World, which will include an array of new levels. This long-rumoured Wii U port is one of a couple of first-party games from Nintendo's previous console currently due for a new lease of life in 2020.
-----
The rumor intensifies:
[...] now VentureBeat's staff writer
Jeff Grubb
has chimed in. For the record, he's the same guy who said we'd be getting
two Nintendo presentations
on certain dates this month, and we did. In addition to this, he's now reached out to his own source about the latest report. Here's what he found out:
For the remasters, our source is telling us that Nintendo is pursuing something like a Super Mario All-Stars 2 for the 3D Mario games. This would include Super Mario 64, Super Mario Sunshine, and then Super Mario Galaxy and Super Mario Galaxy 2. It's likely that 3D World may get its own, separate Deluxe-style release. While it's possible the older 3D Mario games could come in a single compilation, it's also likely that Nintendo will release them individually as it did with its Zelda remasters.
The Paper Mario game, meanwhile, represents a return to that franchise's roots. This means something closer to the Nintendo 64 and Gamecube games, which are beloved. And leaving behind the baggage of the more forgettable entries on 3DS and Wii U.
Finally, expect Nintendo to fill out the Mario celebrations in other ways as well. This could mean even more Mario games on the Nintendo Switch Online subscription service, for example.
A new Paper Mario, 3D remasters, and more

www.nintendolife.com
Last edited: