After reading
this thread
, I got to thinking about how Nintendo will follow up the DS. Obviously, it has to be backwards compatible with DS (and probably the GBA), so I was a bit stuck on how one would approach it's design. After a bit of brain farting, I came up with this quick scribble on Windows Journal: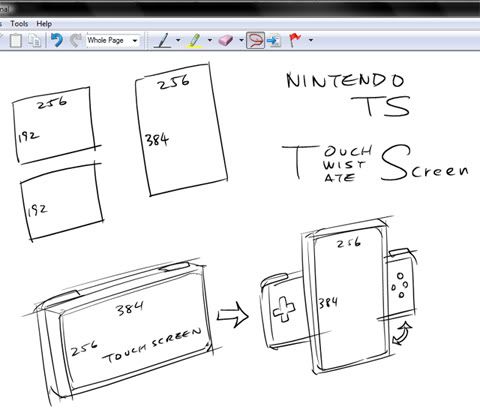 After a night's sleep, I decided that it was good enough idea to flesh out a bit more with Photoshop, so here it is after a few hours of fumbling about: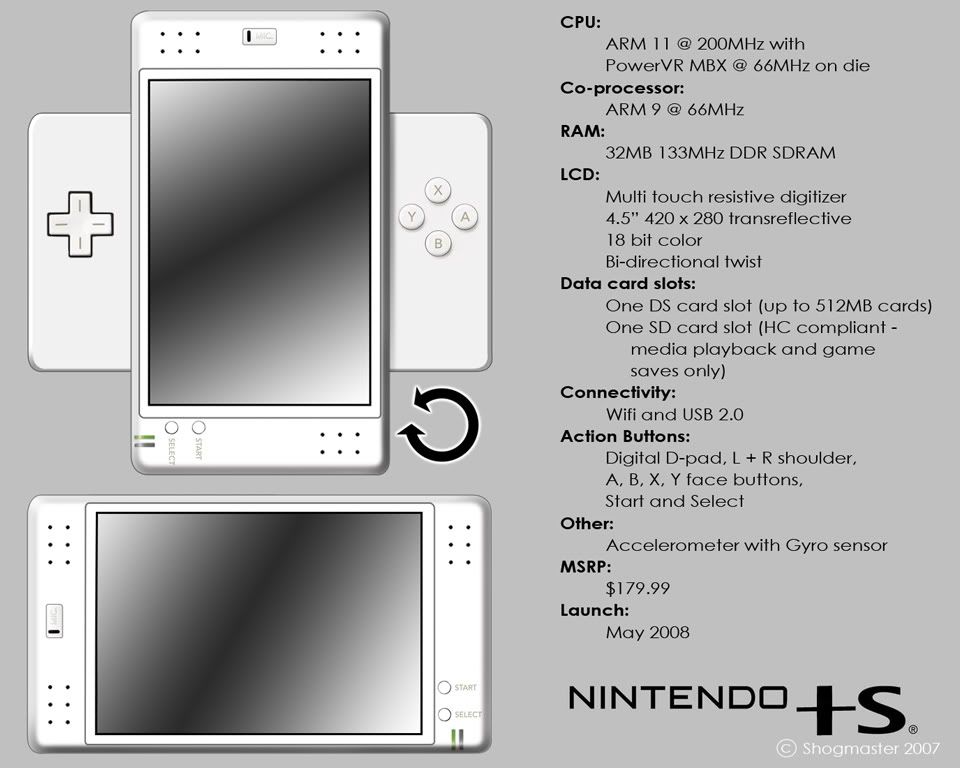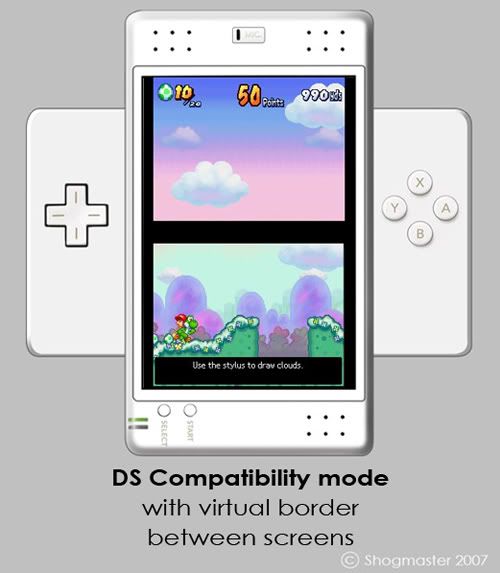 The idea is pretty self explanatory I think. What do you guys think?
edit: here are 3 variations on the theme I did throughout this thread:
A. Analog nub + action buttons on the front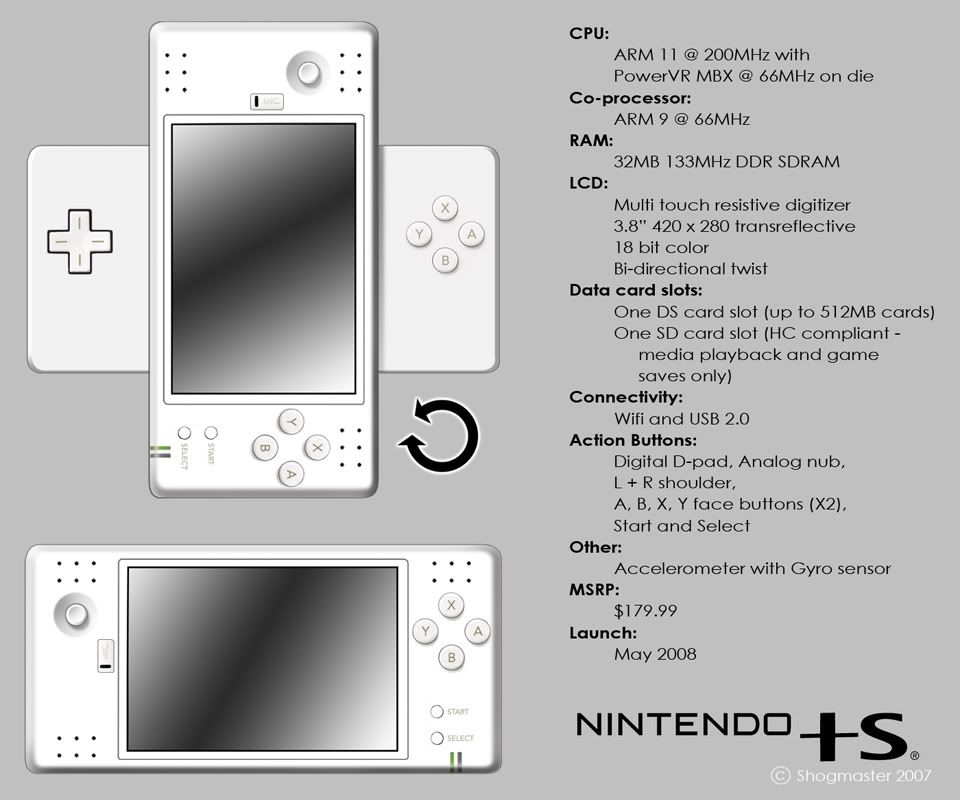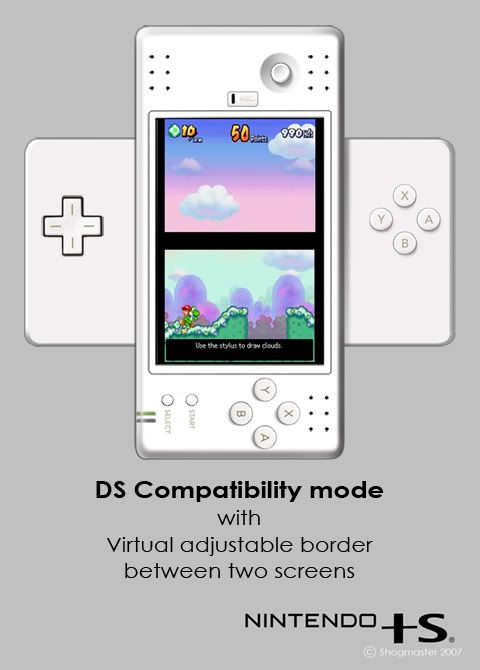 B. Circle swivel deign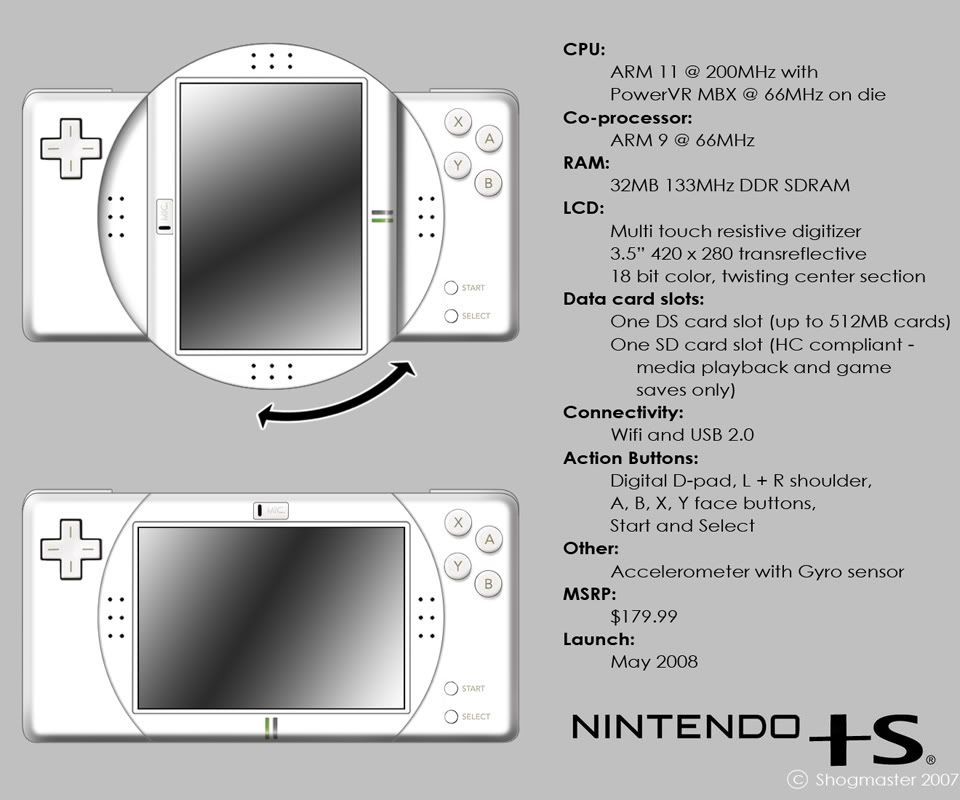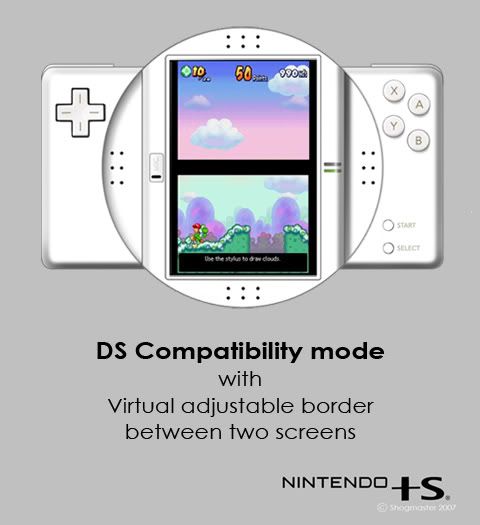 C. Slide down + Swivel design