Feb 27, 2017
1,270
2,380
575
Release:
03/13/2020
Developer:
Team Ninja
Publisher:
Koei Tecmo
Trailer:
Pre-Order: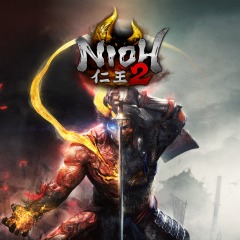 UNLEASH YOUR DARKNESS<br/><br/><br/>Master the art of the samurai in this brutal masocore RPG… for death is coming.<br/><br/><br/>Journey to 1555 Japan, a country gripped in endless warfare where monsters and evil spirits stalk a land of natural beauty and menacing peril.<br/><br/><br/>Hunt down you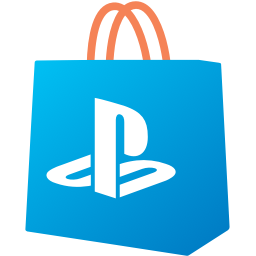 store.playstation.com
Reviews
GamePro - German -
89 / 100
Nioh 2 is a merciless trip for hardcore gamers that surpasses its predecessor in many ways.
IGN -
9 / 10
Nioh 2's many systems may be a little overwhelming, but the stellar combat and satisfying difficulty make it worth it.
Stevivor -
8 / 10
There's a lot to do and Nioh 2 flat out demands this of you. If you're planning on chopping down some of the nastiest bosses you're likely to come across, you'll need to be able to invest a lot of time to do so. Nothing comes easy, there's a lot to learn and you'll struggle for hours on end at times — but if you're ready for a rogue-like experience, Nioh 2 has perfected the genre.
Eurogamer -
Recommended
An absorbing, tense and well-wrought samurai adventure let down by a little too much recycling and some muddled new systems.
Destructoid -
9 / 10
If there's one point I want to get across above all others, it's this: Nioh 2 isn't as revelatory as the first game, but that shouldn't be held as a mark against it – at least not this time. Team Ninja was right to iterate and expand carefully. Nioh got so much right on the first go. While the new prequel storyline suffers from a slow and disconnected start, just about every other aspect of Nioh 2 feels upgraded.
PlayStation Universe -
9.5 / 10
Masterfully crafted and executed, Nioh 2 sets the benchmark for action/adventure games that people just have to experience. Team Ninja's latest provides one of the most in-depth combat systems and an addictive loot system that may put all but the best dungeon crawlers to shame. It's quite simple, Nioh 2 has Game of the Year written all over it.
GamingTrend -
80 / 100
Nioh 2 does a lot right and fixes many of my issues with the first one. Much like the first one, however, it is a flawed experience. It's still incredibly enjoyable and certainly worth a playthrough, I just wish it was a little less tedious in areas.
Karak
ACG (WIP review - he seems to like it)
Last edited: