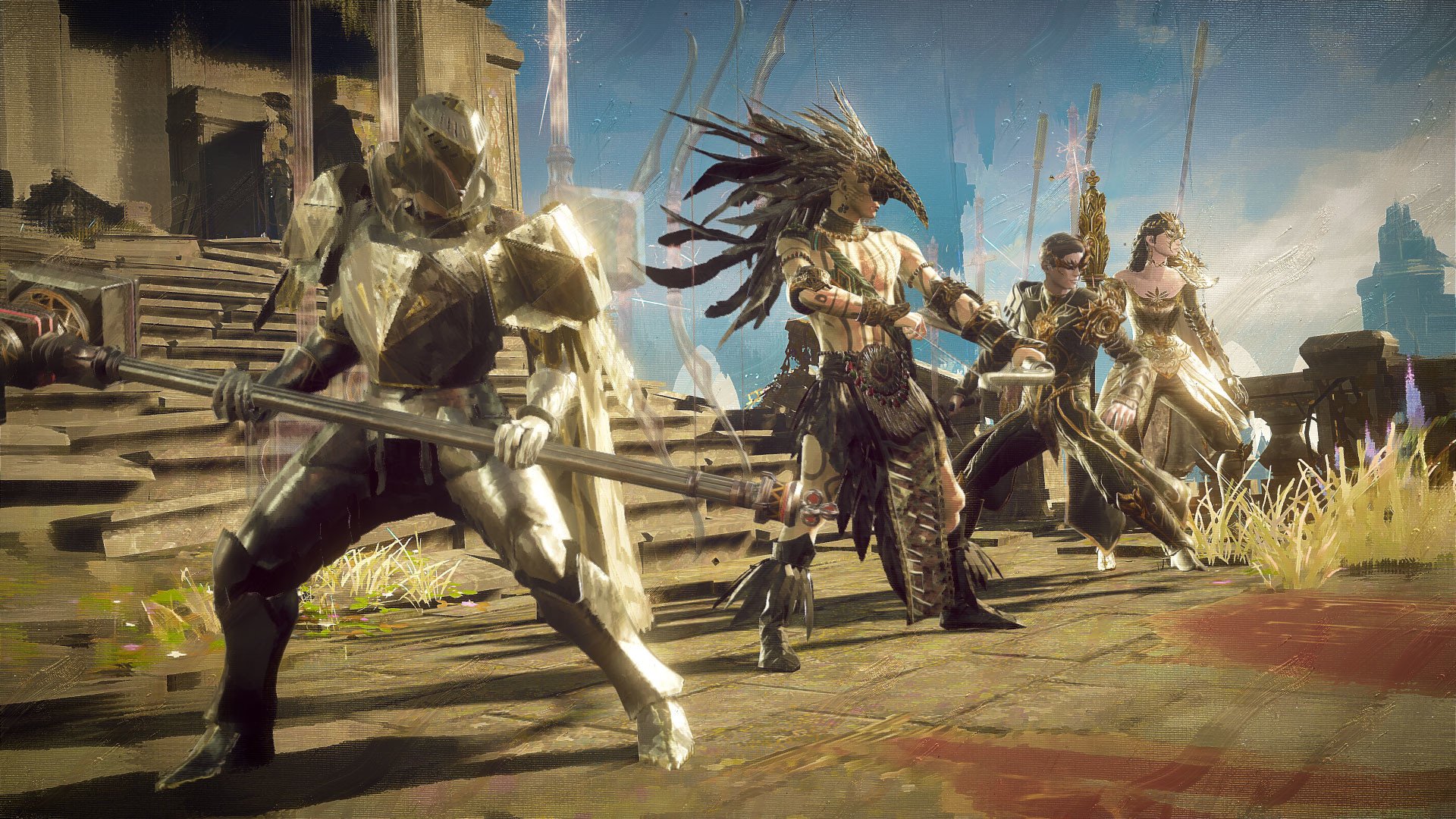 The Square Enix title is currently outside of Steam's top 50 best selling games…

www.videogameschronicle.com
The online game was released today on
Steam
and
PlayStation
consoles, and at the time of writing is outside of Steam's 50 top sellers on Steam, peaking at fewer than 650 concurrent players on Steam on its release day according to
SteamDB
.
The game, which costs $59.99 / £59.99 or $94.99 / £94.99 for the deluxe edition currently has 18 reviews on Steam, which the service classifies as mixed.
In reality, the reviews have been less than kind. One user describes the game as "looking and feeling like a bad
PS2
port with micro-transaction".
There are currently just over 3,000 people watching Babylon's Fall being streamed, making it the 81st most-watched game on Twitch at the time of writing.
While there are few early reviews of the game, sentiment around it has been negative, particularly from players and journalists who've played so far.
Veteran Giant Bomb journalist Jeff Gerstmann, who has been in the games media for over 25 years,
said
: "I'm having trouble thinking of a full-price video game that has made a worse first impression on me than Babylon's Fall.
"This game has a full-court press of battle passes, premium currencies and all this other stuff at launch that feels… presumptuous, in terms of the quality of the game and likelihood that people are going to want to engage with that. It feels very fucking crazy to me."
He continued: "There are just aspects of this game all over it that just feel pretty low rent."
Go here:
https://www.neogaf.com/threads/babylons-fall-hits-650-concurrent-users-on-steam.1631730/
Last edited: