No one wants a throne you've been sitting on!
Operation Abyss: New Tokyo Legacy - Official Trailer 1
Operation Abyss: New Tokyo Legacy - Xth Initiation
Operation Abyss: New Tokyo Legacy - CPA Orientation
Operation Abyss: New Tokyo Legacy - First mission and introduction (ENGLISH)
Operation Abyss: New Tokyo Legacy - Twitch Footage
Recorded footage from the JP version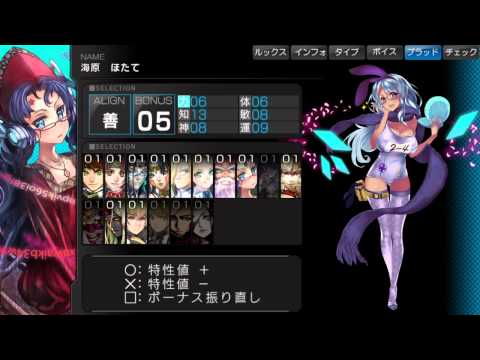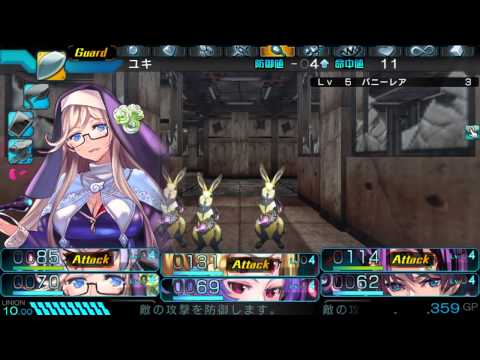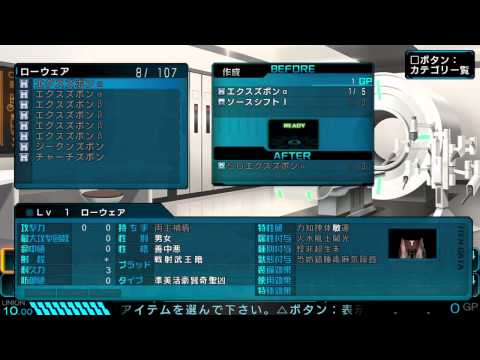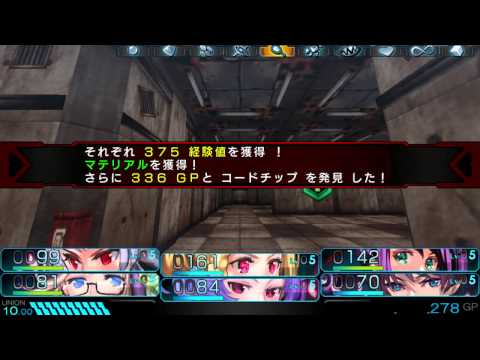 *OST comes in a cardboard sleeve, not an actual CD case like the LE.
Artbook
*From the JP version
DLC consists of the following below.
*Thanks to Gematsu for this information.
#1:
#2:
"Demon Gaze"
. Click on the name to go to the |OT| for that game.
#3:
"Experience Inc Community Thread"
#4:
#5:
#-1:
Male avatars on the left, Female avatars on the right.
#0:
#1:
STR - Effects physical damage rating for the main hand. Generally higher the STR the higher potential damage output is.
WIS - Wisdom helps raise the damage rating for spells and effectiveness. Most important stat for the Wiz / Aca. This also effects the Academists ability to unidentify items and Brain Spike's success rating.
SPI - Spiritual helps boost the effectiveness of healing and support spells. Most important for the Phys, Wiz, Aca. Also effects the Academic's success raiting with Brain Spike.
PHY - Physical directly effects the amount of HP gained when leveling up. One of the most important stats for all classes. Also effects resistance to 1 hit kill type of attacks.
SPD - Speed effects Evade & Miss Chance, turn in combat and also increases the damage rating for off hand weapons for classes that can dual wield weapons. This status is important for the Samurai, Monk and Assassin. But benefits any class that you wish to increase their turn in combat.
LUK - Luck effects various things but the main purpose of it would be raising resistance against bad status effects and dealing bad status effects which include 1 hit kill type of moves done by the Samurai for example. It also effects crit rate and is important for specific WIZ, HEAL, PSI codes. Luck also effects the damage output of non-elemental magic such as the Wizards Atomic Work? code.
#2:
#3:
The type of blood codes you can equip.
The type of equipment that can be equipped.
Your teamwork rating with other team members. Generally Evil and Lawful do not go together well, therefore the rating will not rise as fast. Neutral can work with either.
*Items that are locked away be either character gender or alignment can be equipped using special plugins that remove those restrictions. Trying to wear them without having said restrictions removed will cause the item to be come "bugged" which causes the player to become unable to remove it, till you go back to the lab and "debug" the specific piece of equipment.

General idea of the whole teamwork rating is the following

Lawful - Lawful: 0 - Neutral: 5 - Evil -10
Neutral - Lawful: 5 - Neutral: 0 - Evil: 5
Evil - Lawful: -10 - Neutral: 5 - Evil: 0

Though honestly, would have to check the US manual if it has more detailed information on this. As am not totally sure myself with how the system works exactly in further detail. I didnt pay much attention to it myself as for me it had little to no impact on my overall playthough haha.
#4:
For Miss Chance and Evade the lower the numerical value the better.
For Defense the higher the numerical value the better.
Miss Chance is a poorly worded way of saying Accuracy. Reason why it is poorly worded is due to Evade existing in the status which leads the player to become confused.
Evade is as it sounds, the evasion status for the character.
#5:
[Front Row]
Warrior | Knight | Samurai
[Back Row]
Wizard | Physician | Academic
Some players swap out a character in the back row for a Archer for additional physical single target firepower. Though you will have to make a fairly large sacrifice giving up one of the classes in the back row as each one of them actually serve its own purpose. For example Wizard for Float, Physician for healing, Academic for disarming traps and identifying items later on. Or you can replace the Samurai for an Archer. Though that takes away the ability to attack multiple targets in a single turn.
Generally would suggest the basic party build above for first timers to the series / genre. As it offers the most well rounded options gameplay wise. Once you get used to mechanics and such, then feel free to experiment with the other classes. By then you should have collected a decent amount of various equipment too and have spare cash to pay for exp to level up new characters faster.
#6:
For example if a player suddenly is lacking METAL I, they can break down 1 piece of METAL II to receive 10 pieces of METAL I. Or in the opposite combine 10 pieces of METAL I to make 1 piece of METAL II. This works the same for the other resources that exist also.
Breaking down equipment that you do not need is also another option to gain various resources if you do not want to sell them. This also becomes important later on as the resources in the store are limited for higher ranking items.
#7
#8:
#9:
#10:
#11:
The other way to lower the gauge is by running from battle or in the event you have a party wipe the gauge will be reset to zero upon re-entering the dungeon. Though the gauge does not reset itself if the player leaves and comes back to a dungeon.
Granted the following below are JP Wikis, for those who can read Japanese or want to bother using google translate here are 2 commonly used Wikis for the game.
Japanese Wiki #1
Japanese Wiki #2
Nippon Ichi Software America Online Store
Nippon Ichi Software Europe Online Store
*Disclaimer: Neither GAF nor myself has any sort of affiliation with the following sites above. Mods if you feel this is inappropriate let me know and will remove this section.
Thanks goes out to
Experience Inc.
and
Nippon Ichi Software America
for the resources used to make up the graphics in this OT.
*Disclaimer: I Have no official affiliation to Experience Inc. or Nippon Ichi Software
Special thanks to CrovaxPSO and lazyproblems for links to videos.
*If you see small errors let me know.